9 Small Details That Will Make Any Woman Look Gorgeous And Polished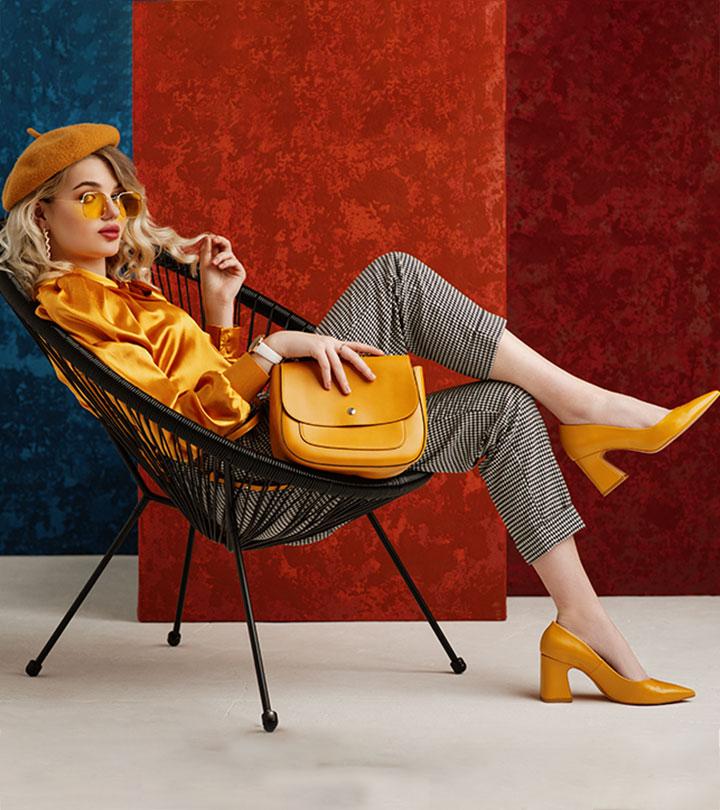 When it comes to fashion, less sometimes is more. A small change in your regular dressing habit can make a big difference in how smart and gorgeous you look. And of course, we can't rule out the importance of experimentation when it comes to styling. Here in this article are some small details that will help you look more polished and sophisticated without having to plunge a hole in your budget. Read on to know them all!
1. Reusing Old Clothes
It's a no-brainer that you can use your wardrobe in different ways. A sweatshirt or hoodie, for instance, can be worn over the neck in place of a scarf. A tiny bag may be dressed as a necklace, while a handkerchief can be used as a tie, a hairband, or even a top.
2. Put On Layers Of Clothing
This technique is known as the "third piece rule" among stylists. The first and second parts of the dress are the top & bottom (pants or skirt). The missing third element is crucial to completing the picture. It may be anything as simple as a sweater or as elaborate as a custom-made hat. The addition of the third element gives ordinary garments a more put-together appearance.
3. Combine Vintage With The Latest Fashion
There's a chance you'll seem out of place if you build an outfit completely out of retro components. However, incorporating a single fashionable element into this ensemble is a fantastic plan. It may be anything as simple as an out-of-the-ordinary pair of shoes, or as elaborate as a handbag.
4. Add A Belt To Your Dress
In most cases, if you feel like your outfit is lacking something, it's because it's true. This problem is simply remedied by the use of a belt. When wearing certain pieces of clothing that tend to make the body appear shapeless, a belt can be used to great effect. In a flash, it will accentuate your feminine contours. A standard leather belt in black or dark chocolate is a must. In all other situations, you may choose from a wide variety of belt materials, styles, and colors, including fabric, eco-leather, metallic material, lace, jute, and flashy neon-accented sport belts.
5. Wear The Jacket On Your Shoulder Like A Cape
A jacket or coat can be draped over the shoulders resembling a cape for a more refined effect. This will demonstrate that your comfort level is not tied to the weather or that you require layers of clothing. Putting on a coat or jacket in this manner will help you appear sharp.
6. Change Your Hair Color
In today's society, wearing your hair in a unique shade is not considered shocking at all. In addition, short-term solutions are easily accessible. For example, several temporary hair colors allow women to alter the hue of their locks as frequently as they switch their lipstick shade.
 7. Contrasting Your Clothes
A good look will have some sort of contrast, whether it is between different materials, colors, styles, or even between more masculine and more feminine aspects. You may make a monochrome ensemble seem much more interesting by combining different textures and finishes, such as silk and leather, linen and wool, smooth and shiny, and smooth and textured. The juxtaposition of styles, for instance, suggests a blend of athletic and traditional, which is both eye-catching and novel. The mix of harsh, male aesthetics with feminine touches has also grown popular, as if to represent competing aspects of a single persona. The key to emphasizing accents is the color contrast.
8. Wear Turtleneck Under your Clothes
This will immediately give the impression that you are wearing many layers of clothing. The turtleneck may be worn with a wide variety of tops, bottoms, outerwear, and layering pieces. And one of the most prominent trends this season is layering, which enables you to combine different materials and hues and gives your look a fresh, contemporary feel.
9. Roll Your Sleeves Up
This is a simple way to update your style, but mastering the art of the rolled sleeve is trickier than it sounds. Making sure there are no sharp edges and that it doesn't resemble a paint roller is the most crucial step in avoiding a messy appearance.
When it comes to leveling up your fashion, it is always the small details that make a big change. No matter what you do, make sure you feel comfortable in what you wear. So, which of these fashion tricks will you try first? Let us know in the comments section!
The following two tabs change content below.