13 Smart Hacks That Can Help You Look Gorgeous Everyday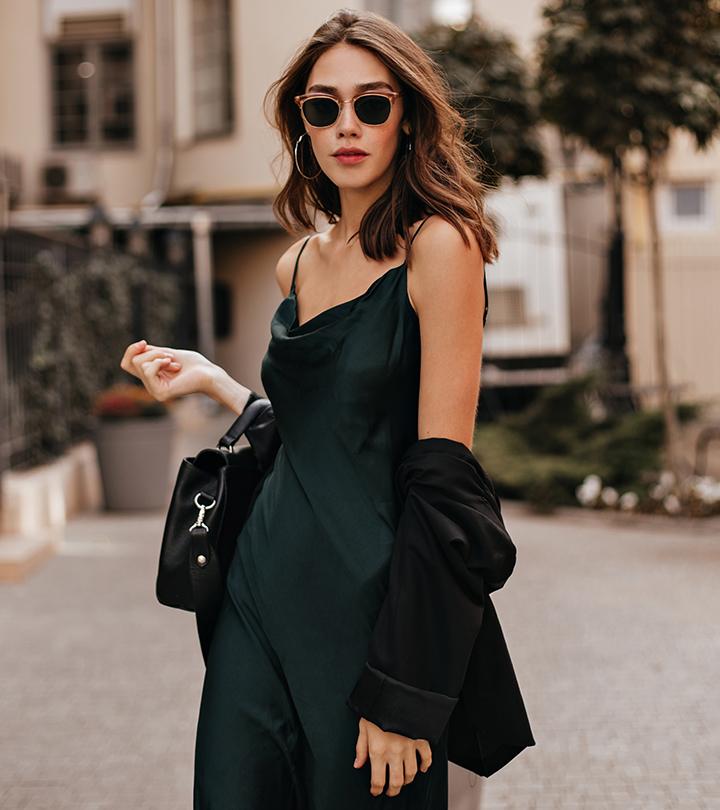 Keeping up with the quick pace of fashion trends can be exhausting. What might look perfectly classy today may seem silly in a few years. It may be tricky to walk that fine line between individual expression and tactlessness. The good thing is that you may maintain your sense of style and elegance by following a few simple guidelines. Here are some timeless tricks that will come handy even if you have never paid attention to fashion trends! Read on to know them all!
1. Wear The Right Color Combination
Use a color wheel if you're unsure of whether or not a certain combination of colors will work well together in an ensemble. Colors that are diametrically opposed to one another look great together. If you struggle with color coordination, a simple rule of thumb is to not wear more than three different colors in an ensemble.
2. Try Going Monochrome
You can try out an all-black ensemble without worrying. Selecting pieces of clothing in various tones of the same hue helps create the illusion of a taller body.
3. Wear A Jacket Over A Horizontal Stripe Dress
If you want to wear horizontal stripes but are conscious about your figure, you can limit them by layering a loose jacket over your dress. This trick works like magic in making you appear toned.
4. Wear Shoes And Bags Of Matching Colors
Always bear in mind that vibrant accessories are a must while donning an ensemble of neutral colors like green, black, white, and beige. One stylish tip is to pair complementary colors with accessories like a purse and shoes.
5. Find A Celeb With Your Body Type
Most celebrities have their stylists work on their outfits extensively before they are ever seen in public. You may always seem fashionable if you follow a celeb who has your body type. Use the costumes as a jumping-off point, but don't try to replicate them verbatim. Take a look at the clothes you already have; you probably have more than enough to experiment with different appearances and styles. Try matching pieces that were once part of separate ensembles.
6. Check For Underwear Lines Before Walking Out
Try on several white garments and take a peek in the mirror during the day before you commit to wearing them. They tend to be more see-through in natural light than in artificial light, increasing the potential for embarrassing wardrobe malfunctions.
7. Dont Wear Clothes Right After Ironing Them
You should never wear freshly ironed garments, and we will tell you why. Not doing so will maintain your clothe's freshly pressed appearance for longer. Let the material cool and dry for a few minutes before proceeding. Ironing may actually cause more creases than what existed before.
8. Match Your Clothes Perfectly
It may be challenging to find an exact match between two separate prints. There are a few guidelines you must follow to always seem fashionable: Polka dots go with stripes, stripes go with flower prints, and two different flower patterns could work together if the colors are complementary.
9. Get The Right Accessories
Black shades, a faux leather purse, and leather shoes are three items that may make your whole appearance more chic and current. Choose pieces that can go with anything and add them to your regular wardrobe.
10. Wear A Variety Of Belts
Find both broad & narrow belts that go with everything in your closet; this will allow you to easily create several different styles from the same core wardrobe. Mix high-end and low-end pieces without feeling self-conscious. This is how Kate Middleton does it, for instance.
11. Match Your White Shirt With Red Lipstick
A white shirt is a closet must. Remember that white colors might draw attention away from your teeth and make them appear yellower. Choose a lipstick that highlights your teeth's whiteness to compliment a white top. Classic black pants, a white shirt, & red lipstick can get you through any situation. And it doesn't make a difference if you're headed to the office, the local cafe to catch up with pals, or out on a date.
12. Try Wearing A Panty Over Your Pantyhose
Wearing pantyhose over tights can solve the problem of tights sliding down. You won't feel as if you have to constantly pull them up, and you can relax and enjoy yourself.
13. Match Your Summer Dress Over Your Turtleneck
There's no need to stow up your summer wardrobe just yet. In the fall, you may make the dress seem less flimsy and create a fresh stunning style by pairing it with a sleeveless top or a denim jacket.
So now that you know the tricks to slay in your outfit, you got the reins of fashion in your own hands. Make sure you wear what makes you feel good. So, what is your go-to outfit for most days? Let us know in the comments section!
The following two tabs change content below.