5 Solutions To Perfectly Manage Curly Hair
Those curly locks are absolutely delightful. They are dainty and light, and ever so beautiful. However, it can be quite a task to manage them. However graceful those curls might look, curly haired damsels always complain about their hair. If you are one of them, worry not! With these amazing tips, you will realize that those beautiful curls are, in fact, the easiest hair texture to manage. So here is a guide that will put an end to all your curl woes.
1. Problem: Poor Retention Of Moisture
Curly hair tends to dry out completely during the summers, and become curlier during the monsoons. The cuticles become thinner, and the bonds tighter. Women with soft waves or curls always complain of frizzy hair in these seasons. Moisture usually doesn't allow the hydrogen to bond, and therefore, the protein bonds tighten. It is these hydrogen bonds that relax the hair. The simple solution to this problem would be to use a conditioner that contains SPF when the season is hot or dry. We recommend the Ouidad Sun Shield Sun & Sport Leave-in Spray. During humid weather conditions, using a simple conditioner along with a leave-in serum would do.
[ Recommended Read: Home Remedies To Restore Moisture And Shine To Your Hair ]
Want frizz-free hair? Watch this video.
2. Problem: Breakage
When it comes to curly hair, winters bring along breakage. Again, the cold dry weather causes the hair shafts to lose moisture. Static is formed, and that leads to hair breakage. What's worse is, if your scalp isn't greasy, it fails to hold the roots tight. You could combat this problem by using a leave-in conditioner after you wash and condition your hair. An oil massage is also a great way to condition the scalp. It will work wonders if you leave the oil in overnight.
[ Recommended Read: 7 Winter Wavy and Curly Hair Tips ]
Check out this video featuring home remedies to prevent hair breakage.
3. Problem: Haircut
There are two things to keep in mind while cutting curly hair. The first thing, of course, is the hair type and your face type. Your stylist will have to determine your hair structure and face structure while deciding how to cut it. But they will also require inputs from you about how you like to wear your hair, your lifestyle, and a little bit about your personality. It is best to be extremely clear and vocal about what you want when you go for a haircut.
The second thing is that it is best to cut curly hair when it is dry. Wet haircuts call for disasters. So, next time you go for a haircut, you must ask your stylist to cut it when it is dry to get the perfect style and shape.
4. Problem: Combing
You need to be extremely careful with curly hair, since this type of hair has extremely thin cuticles. But not wanting to comb your hair because of the fear of losing your curls isn't the right thing to do. So just make sure you use a wooden comb that has wide teeth. You must also brush or comb your hair when it is wet. Combing curly hair when it is dry will only destroy the curls and create unwanted frizz. Women with curly hair, keep away from hot styling tools like curlers, straighteners, or dryers.
Want to sport a curly hair updo? Watch this video:
5. Problem: Styling
The biggest confusion with curly hair is how to style it. What could you do to make those curls fall well? The best way to style curly hair is to scrunch it up and apply a leave-in curl definition product. You could also use a gel to make your curls look crisp and more defined. Coloring curls adds a beautiful depth to them. So that is a great option if you are looking to do something different with your lovely curls.
[ Recommended Read: 14 Basic Curly Hair Care Tips ]
Love your curls. You are lucky to have them. Everybody has to take care of their hair, irrespective of its texture. Just remember to pick mild hair care products, and most importantly, a leave-in conditioner. It works amazingly well in taming down the frizz and enhancing those lovely curls.
Image Credit: www.shutterstock.com
Recommended Articles
The following two tabs change content below.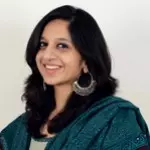 Latest posts by Shirin Mehdi (see all)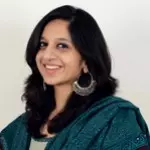 Shirin Mehdi
A jack of many trades and a master of some, Shirin is a writer, a fashion designer, and a chef by her own acclaim. She loves food, and though she might want to call herself a great cook, she just falls short of seasoning. She also loves Yoga, and has extensive knowledge about the postures of the asanas. Always muddled up between traditions and modernism, she thinks she would have been a better fit in the vintage era. She loves life and believes in living it up to the fullest.