Sonu Sood Receives UNDP's Special Humanitarian Action Award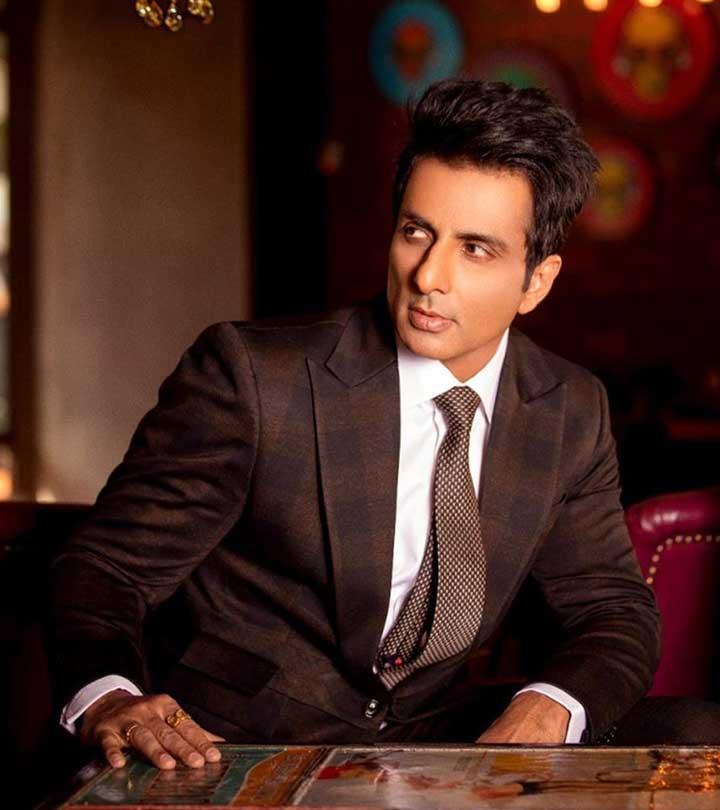 Actor Sonu Sood has been winning millions of hearts for his selfless acts of sending required help to people in need during the coronavirus lockdown. He has now been conferred with the United Nations Development Programme's (UNDP) esteemed SDG's Special Humanitarian Action Award.
The Bollywood actor, who is often dubbed as the "Messiah of Migrants" on social media, received the prestigious award at a virtual ceremony on 29th September. While talking to a New Delhi newspaper, the Dabangg actor expressed his happiness for being recognized by the UN. He revealed that he carried out these deeds to help his fellow countrymen without any expectations in his mind. He added that he extends his full support towards the future endeavors of the UNDP. In their official statement, the UNDP congratulated and appreciated Sonu for his immense hard work to provide help to the people in need during these trying times.
Sonu has worked tirelessly in the past few months by extending his helping hands to the ones in need. He is easily accessible on his social media platforms, where he is flooded with messages and comments from people seeking help. From sending thousands of migrant workers home, to help them reunite with their families and extending his full support to students in need of medical and financial help, here's how Sonu as a "Hero" amid the coronavirus pandemic:
He Requested The Government to Postpone NEET and JEE exams
The 47-year-old actor came in support of students demanding the postponement of the JEE and NEET exams, owing to the associated health risks. The actor tweeted to the government and stated how certain students can't travel to reach the examination centers since their districts were under complete lockdown. He added that he understands the importance of exams, but the fact that this step might put a student's life at risk, cannot be overlooked.
Sood's kind act won the heart of students who showered him with praises on social media. They appreciated his support when the authorities weren't budging on their decision, despite the students' plight.
Apart from this, on 12th September, Sood announced on Instagram that he would sponsor complete higher and college education for students in need by providing them scholarships. He stated that he doesn't want financial challenges to come in the way for students while reaching their full potential.
He Arranged Smartphones For Students To Help Them Attend Online Classes
Here's another kind act from Sonu Sood. He single-handedly arranged for smartphones for a group of students from a village in Haryana, who had to travel several miles to access online education. Touched by his sweet gesture, netizens flooded him with lots of praises, calling his charitable acts beyond appreciation. His fans on the internet are in awe of his kind deeds for the needy and have hailed him as a hero.
Besides this, he recently appealed to schools and colleges not to force students and parents to deposit fees. He added that a little sympathy in these trying times could help save many careers. His tweet inspired many youngsters and received great responses within a few minutes of being posted.
He Offered Accommodation To 20,000 Migrant Workers In Noida
During the initial months of the coronavirus lockdown, Sonu had launched the Pravasi Rojgar job portal for migrants to help them find suitable jobs across the country. And recently, he announced that he was able to offer accommodation to 20,000 stranded migrant workers in Noida. He also stated that he was able to provide them with jobs in the neighboring regions. Additionally, the actor offered a Whatsapp helpline number and a toll-free number to connect with workers who were stranded and in need of transportation arrangements. In an interview with a newspaper, the actor revealed that a lot of planning and consultation goes behind these initiatives.
He has emerged as a real-time hero and has been lauded for all the generous work and initiatives undertaken. Sonu Sood is not the first actor to receive this prestigious award on humanitarian grounds from the United Nations. He joined the ranks of actors like Angelina Jolie, Priyanka Chopra, Leonardo DiCaprio, and Emma Watson for their efforts towards helping the needy.
Through his countless noble acts, Sonu Sood inspired millions of youngsters and proved that humanity still exists. He emerged as a savior to the needy. His philanthropic acts also gave rise to numerous memes on social media, one of the popular memes being- Alia Bhatt in tears saying, "Mujhe ghar jaana hai," to which Sonu replies, "Hum prabandh karte hain!".
Do you like Sonu Sood? What is your favorite Sonu Sood movie? Let us know your thoughts and opinions in the comments section.
The following two tabs change content below.

Latest posts by Sudeshna Chakravarti (see all)