7 South Indian Stars Whose Saree Style Is Worth Stealing!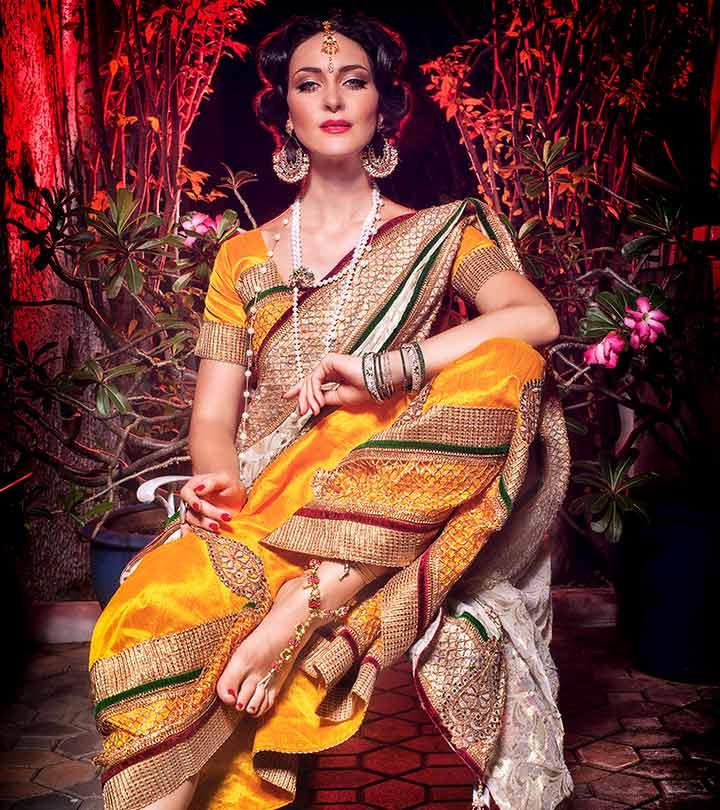 Nothing speaks elegance louder than a saree. This quintessential item in every Indian woman's wardrobe has come a long way from the simple traditional drape, evolving into something that's much bolder, edgier and even cooler than ever before!
While you may think the credit for the saree revolution goes to the glitzy and glamorous Bollywood stars – from Helen to Sonam Kapoor – you definitely haven't caught up on the saree style statements South Indian celebs have been making.
These gorgeous leading ladies from down South can give crazy competition to their Bollywood counterparts when it comes to carrying off a saree like true diva!
Here are seven saree style queens from the South whom you can take inspiration from the next time you decide to dress yourself up in 6 yards of pure grace!
1. Tamanna Bhatia
This stunning lady might be the most popular South Indian celeb in the present times, but star power is not the only thing she's got going on for her. She is a woman of impeccable taste in clothing and doesn't shy away from experimenting. Her take on the saree is one of daring mixed with class and subtlety, making it truly unique and even wearable! Drape a white lace saree like she does and match this monochromatic ensemble with killer heels in muted tones and exquisite pearl jewelry.
2. Samantha Prabhu
A simple saree – if draped the right way – can make such an edgy statement, you don't really need the help of accessories to complete the look. And that's what the doe-eyed beauty Samantha Prabhu is here to teach us! If you check out her amazing combination of a simple checked saree with an ivory silk blouse, you'll know what we're talking about. Try out her saree style to make heads turn your way without even putting in much effort! A cocktail ring is the only accessory you'll need with this.
3. Kajal Aggarwal
The queen of drapes, Kajal Aggarwal, sure knows how to make east meets west when it comes to saree styling. Her mermaid draping of a sheer saree with bold prints makes her appear like a true Disney princess going Indian! And even though the sheer low-waist saree in itself is very risqué, she keeps things classy by choosing a simple and rather conservative blouse that leaves quite a bit to the imagination. To carry off this look, ditch the necklaces and just go big on earrings.
4. Taapsee Pannu
If there's anyone who can do a classy saree in the most sophisticated way possible, it's Taapsee Pannu. This beautiful lady's unconventional twist on the conventional black and gold color combo is a sight to behold! Her cap-sleeved blouse adds a dash of quirkiness to an otherwise elegant ensemble. And her oversized earrings and that kada on her wrist gives it a festive look. Give this look a shot at your best friend's sangeet! 
5. Shriya Saran
If you're a traditionalist at heart and would rather do things the old-fashioned way, take a leaf out of the saree lookbook of Shriya Saran. Her golden kanjeevaram is the epitome of the traditional Indian way of wearing a saree. Although she does mix it up a little with her sheer embellished blouse and gives tradition a fresh spin! Try this style if you're about to attend a grand Indian wedding and wish to look every bit as royal and beautiful as you are.
6. Hansika Motwani
Is experimentation your middle name? Then you're going to love this look from Hansika Motwani! This South Indian star doesn't shy away from trying out runway variations of the saree and honestly, carries it off like a pro! Her cape style blouse, with her saree draped like a jumpsuit, is proof of that. The dramatically long sleeves make the look even bolder. However, Hansika makes sure the effect is not jarring by choosing a saree with a simple print along with tied slick back hair and dangling earrings. Minimal, clean and packed in oomph is what this look is.
7. Ileana D Cruz
She might have made her foray into Bollywood but her heart lies in the South. Ileana D Cruz is quite feminine in her appearance but that doesn't stop her from going androgynous and flaunting her dhoti style draped saree! The best part about her look is it's quite comfy, breezy and laidback and still eye-catching at the same time. In fact, if you have legs as toned as this dusky lass, this is a great way to show them off. Especially if the occasion calls for traditional wear, which means you really can't wear that dress. A great pair of heels is all you need to complete this look.
The next time you get an invite and wish to look unique, try out any one of these looks. Nobody will be able to take their eyes off you, and your friends would be dying to know where you got your style inspiration!
The following two tabs change content below.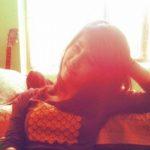 Latest posts by Tanya Arora (see all)