Mithun Chakraborty Rescued And Adopted This Baby Girl, Now She Is All Grown Up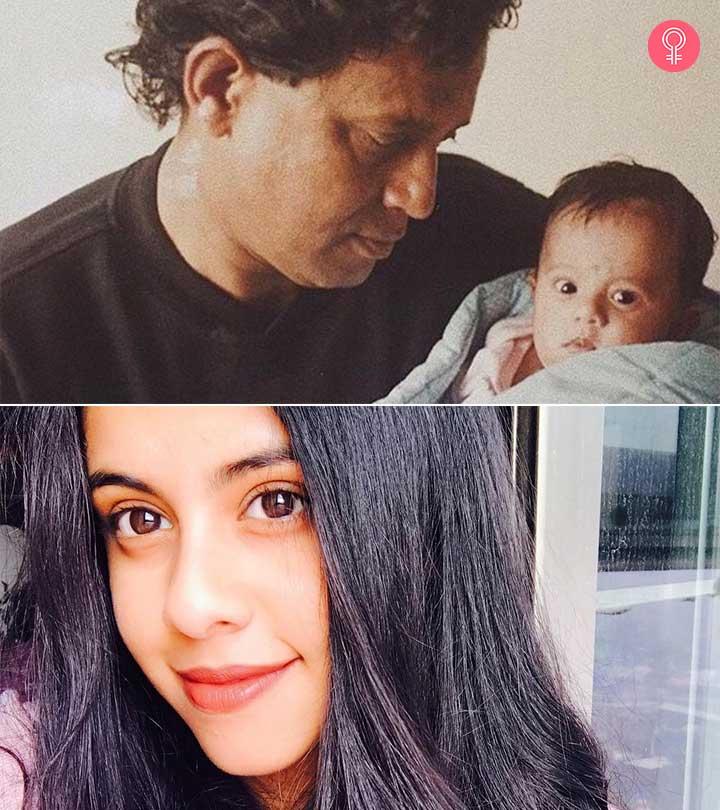 Mithun Chakraborty is one of yesteryear's most favorite Bollywood stars. Are you even a Bollywood fan if you haven't hummed the song I am a disco dancer? His dance moves in the particular song are talked about even today and he was quite a hottie back then. According to rumors, girls used to go crazy about Mithun's handsome face and his charismatic personality. He was indeed a superstar back then and also has a good number of artistic movies under his name. In fact, Mithun Chakraborty is the recipient of three National Film Awards. In the past few years, we have seen him quite active on the small screen as well. The actor also judges dance reality shows and has garnered a huge fan base even among the youngest generation. Well, that's enough about Mithun Chakraborty, the actor. Now let's take a look at how wonderful a person he is. Did you know that Mithun Chakraborty rescued and adopted a baby girl?
While there are many celebrities who have adopted children in the past, the story behind Mithun and his adopted daughter Dishani is a very special one. Want to know more? Read on.
An Abandoned Cry
With patriarchy and misogyny unfairly ruling our culture and traditions, women don't live an easy life in our country. If you are lucky enough, you'll be born to parents who will treat you equal to your brother. Even so, you'll have to deal with the injustice that the society forces on you. On the contrary, if you are born to a family in which girl children are considered a liability, even childhood wouldn't be a happy memory. In worst-case scenarios, girl children are either killed even before they are born or right after their birth. The number of female feticide and infanticide cases in our country makes us look like a nation boasting misogyny in front of the whole world. If not killed, girl babies are just abandoned on the streets or in front of orphanage gates. Among those few souls abandoned by their biological parents was Dishani, who was left near a dustbin only to die helplessly.
This story dates back to the 90s. Dishani was first noticed by people who were passing by the dustbin. Upon getting the information, she was rescued by an NGO and taken to a safe place. According to what has been believed by many, the baby was quite weak and crying incessantly when she was found. The news was published by a leading Bengali newspaper soon after. Mithun Chakraborty, a quite popular actor by then, read the story and decided to adopt the beautiful baby girl who was abandoned by her own family. Upon discussing the matter with his wife Yogita Bali, he rushed to the home, where the baby was kept.
Yogita liked the baby instantly and supported her husband in bringing her home as soon as possible. Rumour has it, Yogita was so excited that she didn't sleep all night in order to finish the paperwork with Mithun so that they can bring their daughter home the next day itself. She was more than eager to hold Dishani in her arms for the first time.
Years later, Dishani Chakraborty is now studying in New York Film Academy. She aspires to become a Bollywood actor just like her father and is pursuing an acting course that will help her do so. Dishani has a huge number of followers on social media already and her fans are desperately waiting for her debut on the silver screen. It is believed that Dishani is the most pampered child in the house among all her siblings. Mithun and Yogita Chakraborty have three children other than Dishani— Mahaakshay, Ushmey, and Namashi.
If you look at Dishani's Instagram posts, you'll get to know how close she is to her parents and siblings. Recently, on Father's Day, she uploaded a few old pictures of Mithun Chakraborty with all the four children. In the caption of the post she wrote, "happy father's day to all the super dads out there. And a very happy birthday to my mine. A true hero and superstar." Isn't that super adorable?
The cute baby girl, whose life Mithun saved years ago, is for sure going to become a Bollywood star soon. Maybe then, her parents who abandoned her and left her to die near a dustbin on the street will regret. As they say, one person's liability is another person's asset. And, Dishani, who was considered a burden by her parents, is today a gem to her family.
Dishani's story re-affirms our faith in relationships bound by love in a society that idolizes toxic blood-relations. We wish Dishani all the very best for her Bollywood debut! What do you feel about this miraculous story? Let us know below.
The following two tabs change content below.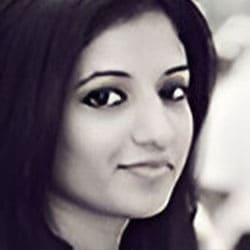 Latest posts by Chaitra Krishnan (see all)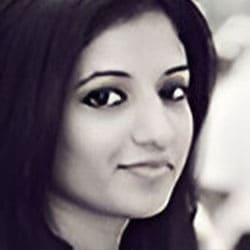 Chaitra Krishnan
Chaitra is an extremely passionate writer and storyteller. She has a triple main Bachelor's degree in Journalism, Communicative English, and Economics and a Master's degree in Journalism and Mass Communication. She has more than three years of experience in content writing and editing and specializes in beauty, fashion, and lifestyle genres. Her background in journalism helps her guide her team in churning out fine content for the readers. When she's not editing or juggling tasks at work, she likes to daydream and stalk doggos on Instagram.