The Style Evolution Of The Ever-So-Timeless Kajol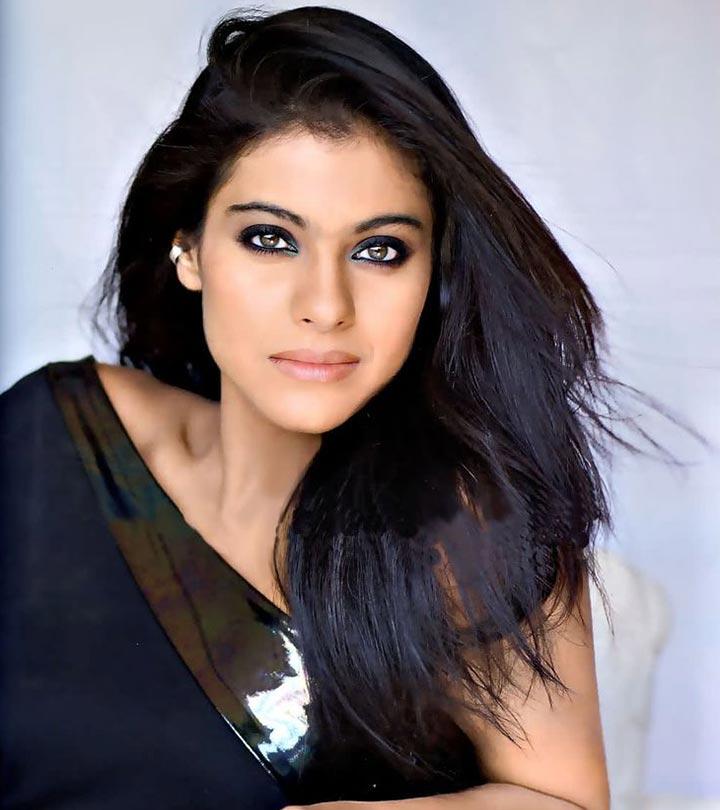 When you think of Bollywood of the 90's, one of the prominent names that comes to the mind right away is the dusky damsel, Kajol. At the outset, no one would say she is drop dead gorgeous, but she has a unique appeal that makes her a one-of-a-kind beauty. Today, she is one among the many yummy mummies in B-town. But that never stopped her from doing films, and as the count down to the much-awaited Rohit Shetty film, Dilwale, starring the superhit duo Kajol and Shah Rukh Khan, along with Varun Dhawan and Kriti Sanon begins, it is only right to take you down the memory lane by going through Kajol's timeless looks. She looks absolutely stunning in the few snippets of Dilwale, especially in the trending melody #Gerua.
Over the last two decades, this multi-faceted actress has done many iconic films that have proved her acting mettle. She also seems to be aging so gracefully, and is looking better with age. She has never been the kind who bothered about appearance as much as she did about her acting. But once she had kids, she took to fitness, and reports say she lost 18 kilos. They say that she danced her way to fitness after delivering her second child, apart from eating healthy of course. She even began experimenting with her looks – she chopped off her hair, and appointed a personal stylist to guide her with her style and dressing.
A lot has changed about one of Bollywood's favorite leading ladies, except her trademark unibrow. So, as we wait impatiently to watch this beauty in action again, let us take a look at her different avatars from her early days.
1993, Baazigar
For many of you who don't know, this was Kajol's second movie. Her first movie was Bekhudi that released in 1992. But Kajol found acclaim with her character Priya in the tale of love and revenge, Baazigar. She played the daughter of a rich father, who in fact, is the antagonist in the movie, and falls in love with the hero, who is seeking revenge for his father's death. This crime thriller directed by Abbas-Mastan did extremely well at the box office, and was the beginning of Kajol's claim to fame. She was styled very simply in this movie with basic makeup. It was her acting that made a mark.
1995, Dilwale Dulhaniya Le Jayenge
Popularly called DDLJ, this is probably one of Bollywood's most successful films that is still playing in a few theatres. It is one of those timeless romances that will never die in the hearts of its fans. This film made the carefree Raj and virtuous Simran immortal. This film also created an undying bond between Shah Rukh Khan and Kajol, who still remain the best of friends. Who can forget Kajol's rain dancing with that white shirt on in Mere Khwabon Mein Jo Aaye, or her graceful gown in Ruk Ja Ae Dil Deewane? 
1998, Kuch Kuch Hota Hai
1998 saw another saga of romance, this time a love triangle. The Kajol, Shah Rukh, and Rani Mukherjee starrer film was another box office superhit. This film also set a lot of style trends,especially the short hair and headband that Kajol sported in the film when she played a tomboy. The first half of the film saw her as a clumsy tomboy, and then, there was a notable switch in the second half, when she draped those sexy chiffon saris with utmost poise.
1999, Ajay Devgan Weds Kajol
Right after the release of their film Raju Chacha, which was a remake of the popular Sound Of Music, Kajol and Ajay Devgan tied the knot in a traditional Marathi style wedding. Kajol gave her career a backseat. But, Mrs. Devgan didn't completely vanish.
2001, Kabhie Khushi Kabhie Gham
Our beloved actress came back with a bang, and with her favorite on screen man – Shah Rukh Khan. Their chemistry was mind-boggling. Kajol looked like an absolute diva. Marriage looked good on her. She played a small town girl in this movie, and carried out that girl-next-door look with as much grace as she carried out the rich man's wife look. Her styling in the song Suraj Hua Maddham definitely stole many hearts.
2006, Fanaa
After a long sabbatical, the birth of a child, and some serious transformation, Kajol returned to the silver screen with Fanaa, and she looked ravishing. Not just marriage, but even motherhood looked good on her.
2015, Dilwale
And our favorite onscreen Jodi is back again. Dilwale releases on December 18, 2015. Kajol looks better than ever in her dream-like appearance in all the trailers we have seen so far.
Over the years, she only seems to be getting hotter. Well, this is one Bollywood bombshell who surely holds a special place in our hearts for who she has always been. The kids of the 80's and 90's probably learnt the magic of falling in love from her films. Her grace and simplicity have always been notable. She might not be a style icon, but she is an icon who will always be remembered for the amazing characters she plays on screen. Definitely hoping to see more of her after Dilwale.
The following two tabs change content below.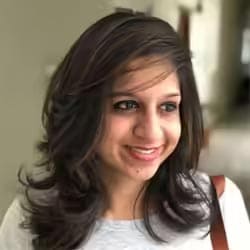 Shirin is a writer and a fashion designer. She specializes in writing articles on yoga and has extensive knowledge about...
more