9 Styling Tips That Will Make Everyone Admire Your Fashion Sense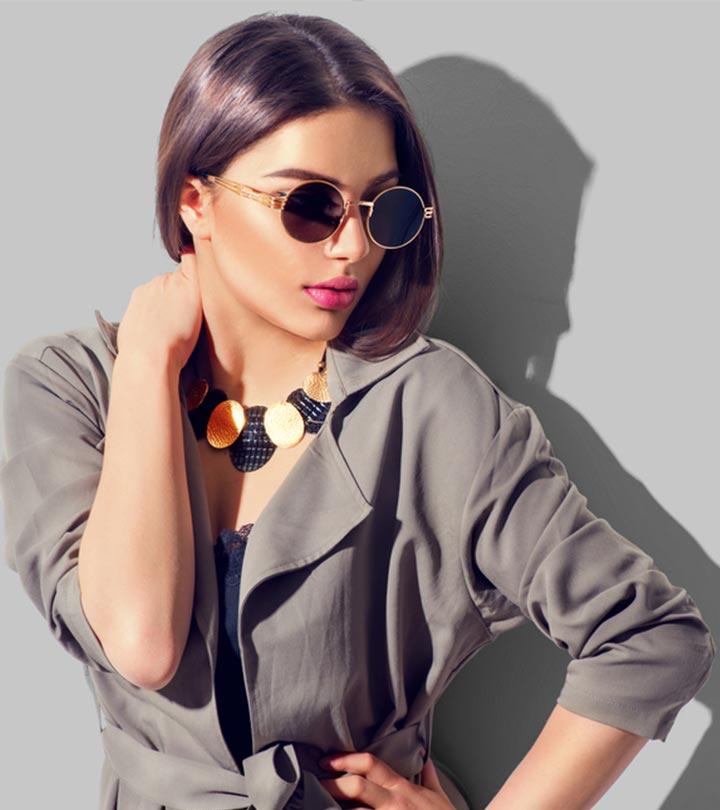 Having a great sense of fashion is a modern-day talent. It helps you set trends and be confident, while always looking your best. You might not like experimenting with clothes, and honestly, if something doesn't appeal to you, you should not force yourself into it. However, being fashionable doesn't mean you have to exceed your budget or wear things that prick you all the time. Here in this article are some simple and doable tips to hype your fashion sense without stressing about it. Read on to know it all!
1. Pearls
A string of white pearls is a lovely accessory, but it has one major drawback. The classic pearl necklace will make you look older than you are. However, Baroque pearls, which weren't perfectly round, were popular in the 1970s, and they are making a comeback in today's fashion jewelry. These pearls add a chic, contemporary touch to modern jewelry and accessories. If you want to try them out but are unsure where to begin, try a pair of pearl earrings.
2. Watches
One of the handiest accessories for daily wear is a watch. They are the finishing touch for those who value their time and are looking for something to flatter their slim wrists. Watches with lengthy straps that wrap about the wrist numerous times, and men's style watches are now trendy accessories. Choose a watch with a simple case and a neutral strap to wear with a wide variety of clothing and accessories. Bracelet watches with intricate patterns are a great accessory for special evening occasions.
3. Silk Scarf
The positive side of wearing a scarf is that it brightens up the overall look and emphasizes certain features of the body. Scarves may be worn in a variety of ways, including around the waist, as a purse strap, in the hair, as a blouse, and even as a bracelet for the wrist or ankle. If you want to wear a scarf around your neck, choose one whose color will complement your skin and hair.
4. Animal Prints
This season's most ubiquitous pattern is one that features animal prints. It is employed for embellishment on a wide variety of garments, including skirts, dresses, and even tights. This pattern, while fun, may be problematic since it has the potential to either make or break an otherwise well-executed design. In many cases, a single piece with an animal pattern is all that's needed to create a chic and complementary outfit. Keep in mind that the design is already pretty bold, so you shouldn't wear something too tight, with clear inlays or a little skirt to accentuate your body.
5. Kimonos
The kimono is still worn today. Their fabrics and designs are well-known for their luxurious quality. You don't have to limit your usage of this piece to warmer months; it may also breathe new life into a more traditional wardrobe. The experts believe that a kimono can elevate any outfit, whether worn alone as a dress or as an accessory to jeans and a t-shirt.
6. Glasses
Having a perfect vision is a blessing, but unfortunately, the majority of us need glasses. Regardless of why you choose to wear glasses, picking up a stunning frame is difficult. Glasses draw attention to the eyes, can improve facial characteristics, and may communicate an impact on the wearer's strong sense of style. Frames in daring black, timeless tortoise, semi-opaque plastic, and 'wired' geometric shapes are currently in fashion.
7. Headwear
You can look taller in a high Kepi, more whimsical in a Panama, and more secretive in a turban. If you want to find out what kind of headwear looks and feels best on your head, don't be afraid to experiment. However, keep in mind that it ought to complement both your overall ensemble and your facial shape. Women with triangle faces shouldn't wear wide-brimmed hats since they make their faces seem wider and "move" the eyes inward. It can also improve the nose's form, which isn't always flawless.
8. Bralette
Bralette is rapidly becoming an essential piece of clothing. It is the perfect pair for a skirt, pants, or high-rise trousers. Putting on a leather jacket, blazer, or cardigan over a shirt or sweater is another easy way to transform an otherwise mundane outfit. If you can pull off a bralette with just the right amount of sassiness and sensuality, it will quickly become your go-to piece of apparel.
9. Heels
Footwear, such as those with a slim platform or without a platform at all, should be favored in heels. The reason for this is that women who wear high-platform shoes sometimes have comments made about how their feet appear like "hoofs."
So now that you know the pieces of clothing you need to amp up your style, nothing can stop you from looking like a diva. So, what is your favorite piece of accessory mentioned here in this article? Do you make use of any of these style tips already? Leave a comment and fill us in!
The following two tabs change content below.