7 Styling Tips To Make You Look Ten Years Younger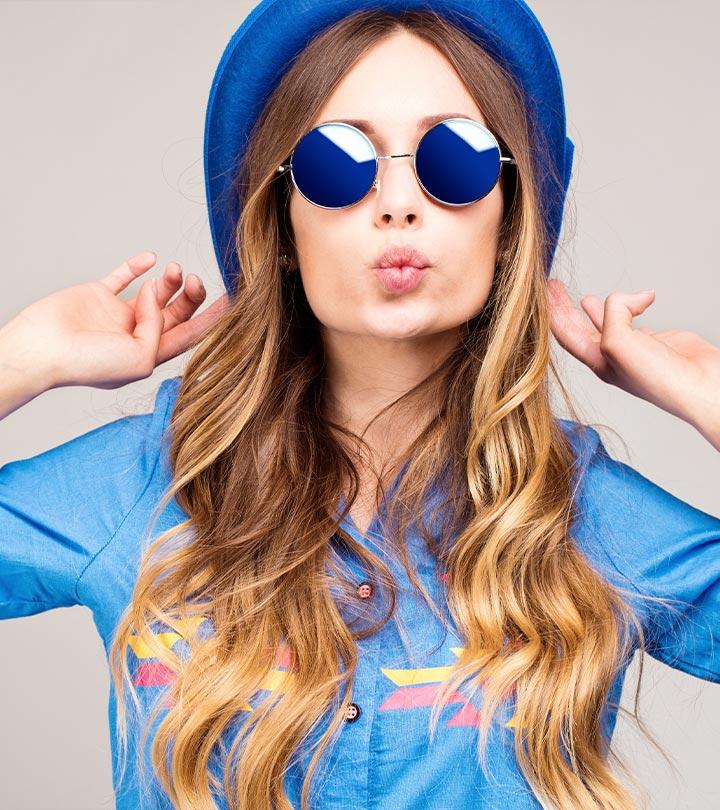 When it comes to choosing the right clothing, you should wear something that allows you to feel your best. Being fashionably savvy necessitates knowing a few key strategies to make the most of your look. And essentially, having fun while trying new things with your wardrobe. If you feel your clothes are making you feel dull and old, we are here to help. Here are some hacks to adding a perky young look to your clothes. Read on!
1. Get The Right Pair Of Jeans
Keep up with the latest trends by wearing different styles, cuts, and lengths of denim. The most flattering style for you will depend on your body type, but if you want to look trendy, you can follow the latest fashions trends. High-waisted jeans are an excellent choice for those with an hourglass figure since they highlight the narrowest part of your body and help minimize the broader part.
2. Wear Something With Added Structure
Boxy jackets are currently the rage, but they won't look as good if you paired them with clothes that emphasize your best features. For example, if you want to seem taller, leaner, and more attractive, adding just one tailored piece to your ensemble will do the trick. It might be anything from a blazer or jacket to a sleek, contemporary belt. On the other hand, if you wear a fitted jacket or coat with classic slacks and a flowing shirt, you will look more mature than you actually are.
3. Opt For Brighter Hues
We don't recommend using only pastels if you want your space to brighten up. Some fashion experts claim that if you dress entirely in pastels, you risk looking dull. Instead, use lighter shades of color, such as white, turquoise, or a rosy violet. If you can't stay away from pastels, try mixing them with darker hues or pairing them with a stronger color. Also, don't be afraid to use colors in ways you wouldn't usually. Experts agree that "strange" color pairings may make you appear trendier.
4. Don't Wear Matching Jewelry
Wearing a set of complementary jewelry instead of a more eclectic assortment could make you look outdated. The same holds true for a plethora of large, flashy accessories. Instead of sticking to matching pieces of jewelry, mix and match to create a new look. If you want to seem more modern and on-trend, try mixing and matching your jewelry in unexpected ways. For example, try wearing a chunky necklace with dainty rings or a belt with stud earrings.
5. Choose The Right Length For Skirt
Dresses and skirts are flattering and feminine clothing choices for most occasions. Here are three elements that should be the deciding factor in where the hemline ends. First, if you are not very tall, an asymmetrical hemline may help you look taller, so even if a knee-length skirt isn't your thing, give it a try. Conversely, women with long slender legs can flaunt shorter skirts with lots of layers. Finally, if you want to wear maxi skirts, you should know how to prevent them from looking frumpy.
6. Get The Proper Frames
Finding the right glasses requires some in-depth research and study. To avoid old-fashioned thick frames, people prefer invisible reading glasses to avoid the stigma associated with wearing traditional reading glasses. However, rimless or wire-framed eyewear might give the appearance of advancing age. In addition, their simplistic style won't do much to hide the sagging eyelids or fine lines and wrinkles. Try on a pair of clear glasses before you buy rimless ones. Buying new eyewear is a significant investment, so consider your face shape, hair color, and skin tone before making a final decision.
7. Vouch For Heels
Everyone knows that the right pair of shoes can completely transform an outfit, but did you know that the right shoes may also make you seem years younger? According to fashion experts, no matter how well put your outfit is, if your shoes are not proper, you will look sloppy. So instead, choose cute heel options like pumps to give a modern look to your outfit. However, do not force yourself in heels just to fit into younger fashion. Comfort comes first!
Fashion and trends change faster than the weather. However, it should always be about you and your comfort. If you feel you like your look, no force on earth should stop you from being you. So, is there something you would like to add to our list? Let us know in the comments section. You go, girl!
The following two tabs change content below.