4 Female Celebrities Who Are More Successful Than Their Husbands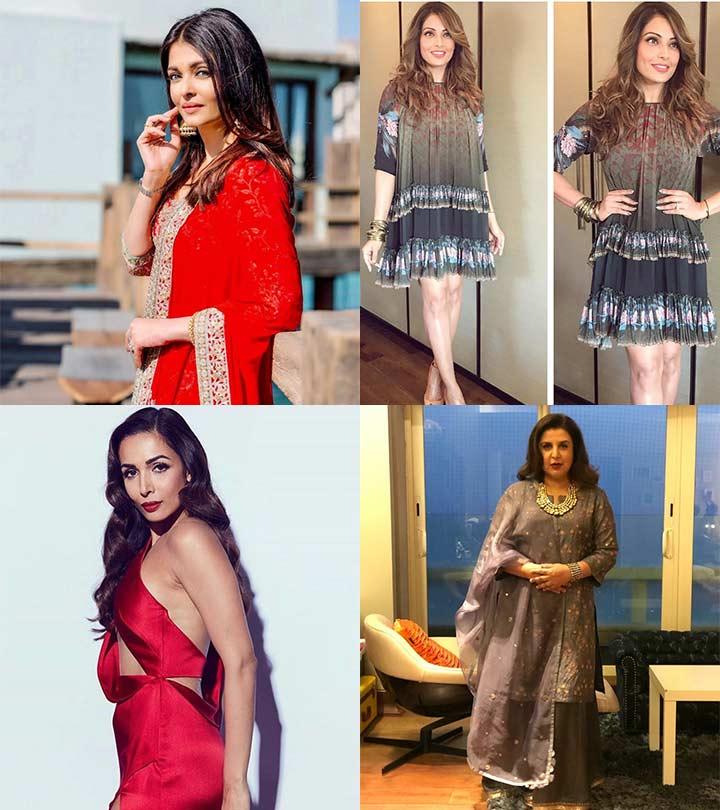 There's a common saying that behind every successful man there is a woman. But it's important to note that while such sayings lay a great store on the need for a strong support system for a successful and enterprising man, there are virtually none that talk about the cost of a woman's success.
The one saying that even remotely comes close to this sentiment, and the one I could think of is — it takes a village to raise a child. But yet again, this one too falls in the sphere of the domestic. Suffice it to say being a successful woman is more of an exception in our society rather than a rule.
Well, but women, tireless creatures that they are, have been struggling (and succeeding) to break this glass ceiling for centuries and one of the industries where this change has become quite evident is our entertainment industry. Yes, it's true that Bollywood has always been, and to an extent still is a boy's club. Yet some of its most prolific performers are women. And what sets them apart is that not only have they been able to stand their ground as performers of equal caliber, but in doing so, they have also become more successful than their respective husbands/partners. Let's have a look at who these ladies are and feel motivated, shall we?
1. Aishwarya Rai Bachchan
Ex-Miss World and leading actress, Aishwarya Rai Bachchan was the original female superstar of Bollywood. She was a commoner who broke on the Bollywood scene and went on to win accolades and the love of her fans for her ethereal beauty and great acting talent. On the other hand, Abhishek Bachchan, her husband, is the scion of one of the great literary and acting khandaans of the country, yet he had hard luck when it came to movies.
While Aishwarya and Abhishek command a large share of their earnings through endorsements and other investments, Aishwarya has proved herself to be a more bankable actor with several hits to her name, a fact that is quite readily and graciously acknowledged by her hubby. In fact, in the Forbes 2015 list of the top 100 celebs, Aishwarya was ranked at no. 34 whereas Abhishek was ranked at no. 66 (1), (2).
2. Bipasha Basu
After a couple of failed relationships, Bollywood's hottest babe, Bipasha found her forever love in Karan Singh Grover, a television and movie actor. The fact that her Mr. Forever was not as successful as her, didn't seem to weigh on her mind. You just have to have a look at her social media profile to realize just how unabashedly she loves him.
While Bipasha had been a successful supermodel and also, had a few Bollywood hits to her name, Karan hadn't been so lucky. The movies that he got didn't do so well, but he sure is a popular TV actor, with many hit shows in his acting credits. If one still has to compare, Bipasha would surely be called more successful owing to her greater brand value and recognition.
3. Malaika Arora
The sultry siren of the Bollywood, Malaika might be giving us fitness goals on the Internet, but it's her career graph that is more motivating. She originally rose to fame with her appearance in the hit song, Chaiyya-Chaiyya, in 1998. Cut to 2010, she was still making her fans go gaga with popular hits such as Munni Badnaam Hui. Malaika grew her career by diversifying into multiple businesses such as her own yoga studio, her own brand of clothing that she opened in partnership with Suzzane Khan and Bipasha Basu, and a couple of stints on TV as a reality show judge (2), (3).
On the other hand, her ex-husband, Arbaaz Khan didn't have a successful run as an actor and decided to try his hand at filmmaking with Dabangg and Dabangg 2, which did succeed at the box office. Yet this lukewarm success pales in comparison to Malaika's gigantic growth, and this difference is also claimed to have been the cause of their ultimate break up.
4. Farah Khan
When renowned choreographer and director, Farah Khan got married to the editor of her film, it made news for all the wrong reasons. While she was not only eight years older than her husband, Shirish Kunder, she was also more established and successful than him. But they say love conquers all, and it did. Today, Farah is reputed to be a bankable director and a great choreographer, while Shirish's last filmmaking attempt, Joker was deemed to be a dud at the box office. Despite all this, their relationship is still going strong.
Isn't it refreshing to see the woman in the relationship taking charge of her career? But we have to say, these women were also blessed to have partners who supported their success instead of being insecure about it. Which of these successful women inspired you the most? Share your opinions with us in the comments section.
The following two tabs change content below.

Latest posts by Saumya Gaur (see all)