14 Summer Makeup Look Ideas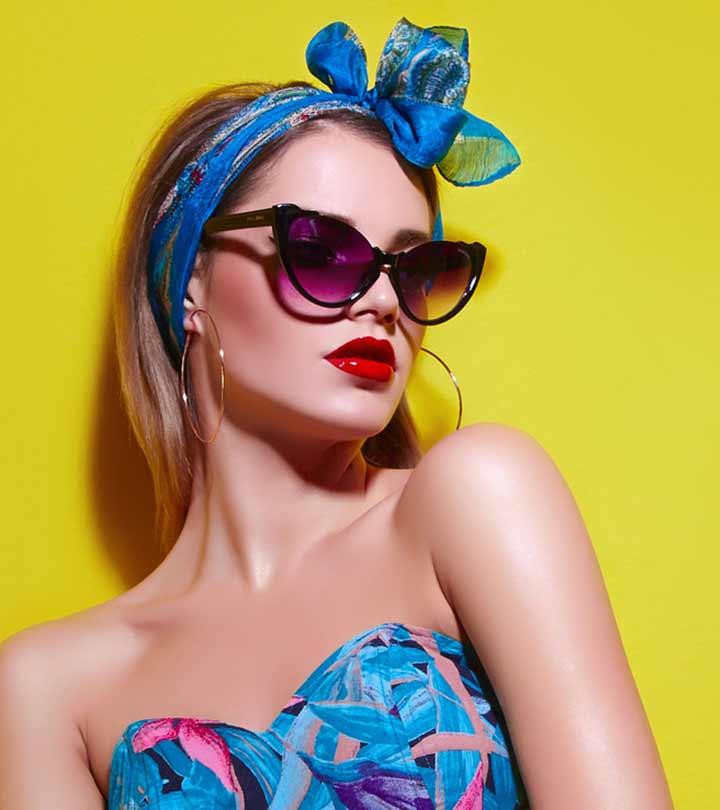 As the days are getting longer and warmer, pool parties and beach fests are right around the corner. When everything else is top-notch in the heat game, why would you want to be left behind? The pretty maxi dress and the melting hot two-piece bikini are all waiting to be worn but your look is always incomplete without the right makeup. With all the major cosmetic companies launching new products every season and celebrities donning a gazillion new looks, you're bound to get confused when choosing the right makeup. If you're scrolling through Instagram for hours to check out the best summer makeup looks, don't worry because we've got the best ones here.
Summer is definitely the best season of the year because you don't have to cover yourself up with layers of clothes or take an umbrella whenever you go outside. It's ideally the most colorful season when makeup artists and enthusiasts experiment with bold colors and patterns. Black is probably the last color you'd want to wear to the beach but even if you do, you'd want to stick to a bright makeup. So, to help you, here are some of the most amazing summer makeup looks that you may want to take a note of.
1. Shock Shadow
Shock shadow literally means putting on an eye shadow with shock value. You can go for bold and bright colors like orange, yellow, bright pink, fluorescent green, or even white! Remember to keep your lips on the mellow side when you're giving your eyes such a dramatic look.
2. Sparkles
Who doesn't like a little bit of glitter in their makeup? Body glitter, glitter body spray, and glitter makeup are all euphoria for the millennials. A sparkly eyeshadow goes a long way when you need something loud but quick. This trendsetter element is definitely going to stir up a longer movement.
3. The Red Lip
If you'd ever get a chance to steal any of Taylor Swift's looks, we bet you'd go for her ruby lips one. Red lips are classy and sassy at the same time!
4. Bold Draping
Bold draping became a thing early in the 80s and now it's back to the makeup world bigger, bolder, and brighter than ever before. While in the 80s people went for blushes of pinks and reds, today the trendsetters are holographic purple and pink (thanks to Rihanna).
5. The Pink Lip
Choosing between a red lip and a pink lip is always a toughie. Pink lips are cuter and there's always more room for eye makeup if you're wearing a lighter shade of pink.
6. Nuts Over Nude
Pink nudes, brown nudes, and neutral nudes have all been reigning the makeup world for quite a while now. People love to focus on their healthy-looking skin and natural looking makeup than go for the colors.
7. Bronze Beauty
A bit of bronze wouldn't hurt your pretty outfit for the evening. With a lot more of bronze and gold, your tan will look more highlighted and glowing.
8. Golden Smokey Eyes
Yep, you heard it right. Summer and smokey eyes can be together in the same room without ending up in a sweaty massacre. All you got to do is use more golden and less of the dark shade. Also, don't forget to spray on a good amount of makeup setter over your eyelids.
9. Colorful Lashes
If everything else can be colorful, why not your mascara? Colorful lashes are always stylish if you know how to wear them. You can either go for the colorful mascaras or get the removable lash extensions.
10. Berry-stained Lips And Cheeks
If you don't want to put a lot of makeup on your face, just go for a good shade of lip/cheek stain. The no makeup look is what's supremely trending this summer.
11. Glossy Makeup
Glossy, healthy-looking skin is the essence of this makeup. Magazine covers, Instagram posts, and fashion shows are all testimonies to the new glossy route makeup trends have taken this year. A light-reflecting primer, shimmery highlighters, blushes, and lots of lip gloss is what you need to nail this look.
12. Foil Lips
Foil lips may sound a bit too much but they are pretty perfect if you're out for an evening party. If you're not a lover of brighter shades like golden, you can go for bronze or brown foils.
13. Black Lips
Want to bring out the hipster chick inside you? Black matte lipstick is the best way to do it. No matter how simple your outfit is, your black lips are going to give you the badass look.
14. Sunset Eyes
Last but not the least, sunset eyes totally rule many of our favorite celebrities' summer looks. Every bit of this warm eye makeup says "summer." It's a blend of blue, purple, pink, orange, and yellow and looks as beautiful as the sunset sky.
Always remember to choose your makeup according to what you're wearing and according your skin tone. Also, go for waterproof products because the summer is going to be sweaty and smudgy. Which one from the above looks is your favorite? Have you tried any of them? Let us know in the comments section below.
The following two tabs change content below.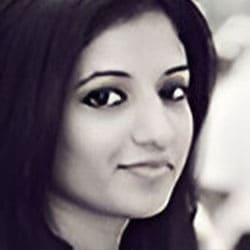 Latest posts by Chaitra Krishnan (see all)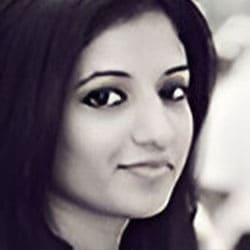 Chaitra Krishnan
Chaitra is a passionate writer and fashion enthusiast. A fiction fan and poetry lover, she goes by the motto "When life throws lemons at you, mix the juice with some honey and get rid of your tan!" Also, jumps at the word "Sale".