9 Texts Sisters Have Sent Each Other At Least Once
It's awesome when you've someone around for you with whom you can be as shitty as possible and share almost anything and everything. You can scold them, tease them, and love them, but you can't ignore them! You love having them around you because they understand you completely. Yes! We are talking about your sister!
The best thing about having a sister is that you have a ready-made best friend! Here are nine random texts that you might have sent to your sister at least once.
1.When your mom is looking for you…
2. When u r bored…
3. When your mom did something embarrassing on FB… again…
4. When your cousin gets engaged…
5. When they try to save you from a situation…
6. When you find a good deal…
7. When she is sad…
8. When you're counting the days to meet…
9. When you want to share something urgently…
The following two tabs change content below.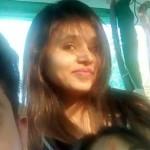 Latest posts by Jyotsana Rao (see all)