Best Of TikToK Taking Over The Internet — This Will Leave You In Splits!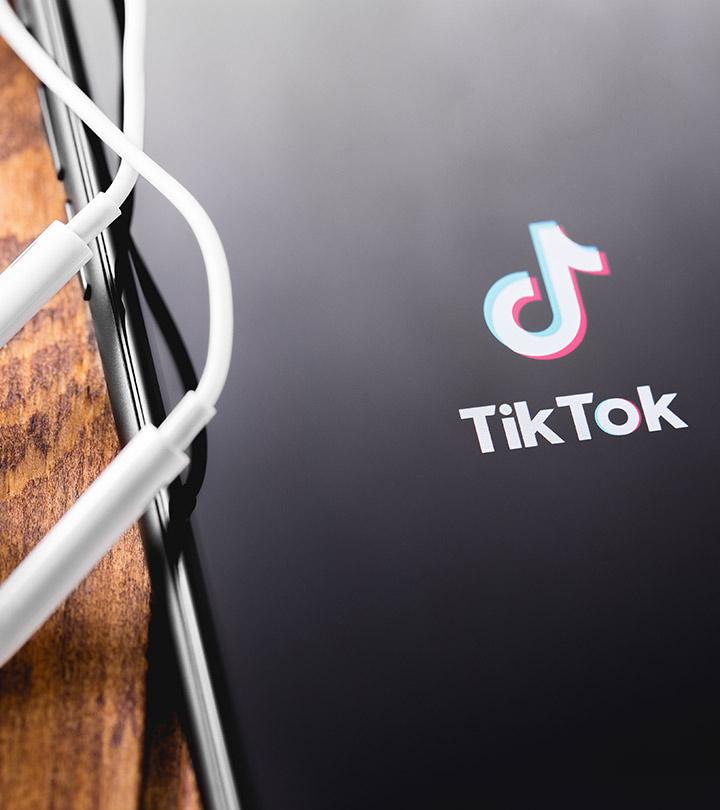 Whether you're a millennial who's still trying to catch up with the spiralling social media frenzy, or you're a cool kid of Gen Z, you would have definitely heard of TikTok. Of course, if you have been living under a rock that's tucked down in the ocean, you wouldn't know what TikTok is. The only Tik Tok the 90s kids can think of is probably Kesha's song. But in a world where apps can define people's lives, we ought to be aware of their uses, and even if not an avid user of the app, we have to be at least in the loop to make sure we don't end up with #FOMO!
So what is this app that's creating a buzz worldwide? TikTok is an app similar to Vine, and Dubsmash, that essentially creates videos and allows the users to share their creations. Like they say, the possibilities are endless on this app, as it features augmented reality, filters, stickers, and a good chunk of popular songs and dialogues. In 2018, the app downloads took down the record held by Instagram and Snapchat (1)!
That said, there are hordes of videos that are either leaving people rolling on the floor or making them feel like plucking their hair. If you asked us, we would say we are just passive users who like to scroll through a feed full of entertainment. Sure, there are some videos that make for a cringefest, but nonetheless, give us our daily dose of "I wish I could unsee what I just saw!" Although currently, TikTok is facing a ban in the Indian subcontinent, there's plenty of content for us to keep ourselves entertained. We have lined up a couple of TikTok's popular videos, here, have a good day!
1. Who Says You Can't Sing If You Don't Know The Lyrics?
Source: TikTok
Kitu Goswami has become a star for her expressions! The woman on the left has gained popularity on the app with her unapologetic and kaafi real videos. In this video, both these wonderful ladies lip sync to the words of an exotic song. Who says you need to know the lyrics, you just need to have the attitude to play it cool, don't you think?
2. A Quick Lesson On Private School V/S Government School Kids
Source: TikTok
Not to belittle one over the other, but these three boys provide us with a quick glimpse of what kids are like when schooled in a private school versus the ones who get an education in government schools. We like the government school kids more because they've got a sense of humor, don't you think?
3. When Bollywood Songs Are Questioned With Logic
Source: TikTok
If there's one good thing that TikTok deserves the credits for, it's the confidence that it has given to every user. They shed their inhibitions, get into a playful mood and lip sync, dance, enact, etc. Just like this couple did. They are seen lip syncing and dancing to the popular 90s dance number, Akhiyon se goli maare which roughly translates to "He shoots bullets with his eyes." To give a funny twist, the video has the man questioning the woman to introduce him to the man who has an AK-47 installed in his eyes. Well, that's good logic, eh?
4. The Boys Who Cry Passionately
Source: Facebook
To begin with, TikTok has become a platform of self-expression, that too, in ways that one could have earlier only imagined while watching Bollywood movies. We're sure all of us have at least once in their lives played a song in the background and pretended to cry along with it, just like in the movies. Be it shedding tears or be it going through an emotional phase, some TikTok users have used this platform to channelize their inner emotional drama. Somebody, please tell us why this boy is so sad! He's so sad that we want to laugh! Also, if you want to see more of this, there's a Facebook Page dedicated to all those boys who cry passionately!
5. The Perfect Outfit For A Bride
View this post on Instagram
Source: Instagram
Of late, there's a lot of support for minimalism. Looks like this TikTok just takes the minimalistic route for the supposed "bride." Ten points for the Parle-G necklace! And another 10 points for the completely real expression of a nervous bride. Hats off to the creativity put into this one!
6. Well, There's Nothing Like A Little Honesty!
Source: TikTok
We all have a dream boy and dream girl that we like to think about often! Just like this girl who loves Ranveer Singh, her boyfriend loves to dream about his sister! As funny as it sounds, it's also the best way to break up. All the things we do for TikTok, eh?
Bollywood Brigade On TikTok
1. Jacqueline Fernandes Tells Us A Joke
Source: TikTok
The TikTok bug hasn't missed the Bollywood celebs either. Although they have plenty of music, drama, action, in their lives, they too have their share of fun on the app with parody videos. Here we see the playful Jacqueline Fernandes having lots of fun in telling us a joke. It's cute and funny all at once!
2. Shahid Kapoor Flirts With Yami Gautam
View this post on Instagram
Source: Instagram
TikTok duets are a hit and how could our Bollywood stars miss giving it a shot? Here, Shahid and Yami do a quick duet of a dialogue that's flirty and funny. You think you can pull this off? Go give it a shot!
On one hand, as TikTok has stormed the internet with hilarious videos, the Chinese short video app is generating a parallel economy through training classes, workshops, one-on-one meetups, etc. which are aimed at teaching the users to rightly use the platform to become successful influencers and become famous. These classes train the users on the technical know-how of the social media app that's going viral and offers them tips and tricks to strike the right chord with the audience.
Are you a TikTok user? Share some links with us in the comments below, let's see your creativity too!
The following two tabs change content below.

Latest posts by Anjala Farahath (see all)

Anjala Farahath
Anjala Farahath is a 23-year-old tall mess under a hijab, trying to fit into the world of crop top while traveling nonstop, converting her passions into her job, and occasionally soaking in the raindrop. Do you think she needs to stop?