The Secret To Accentuating Your Curves Through Clothes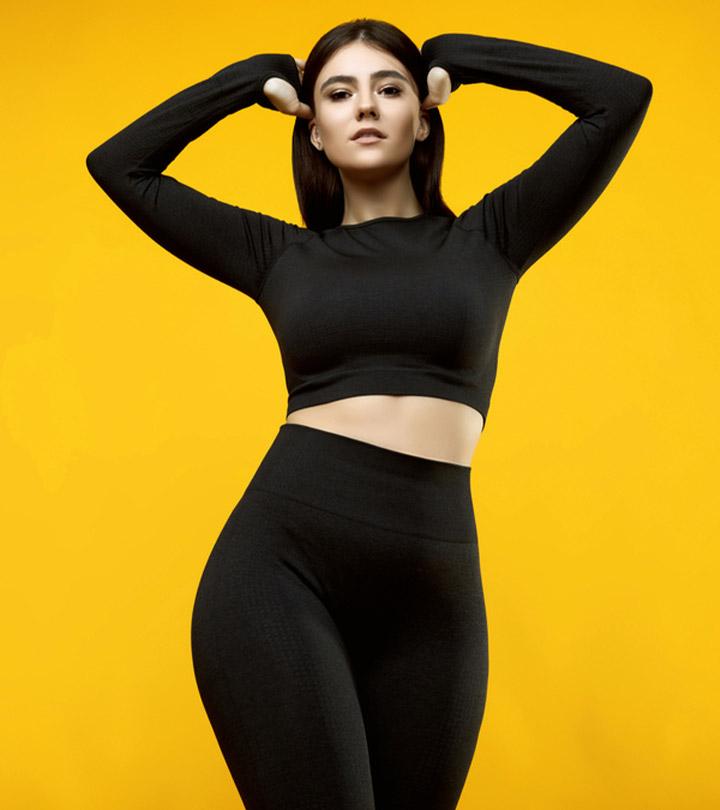 By now you must have realized that clothes do way more than just cover you up! The shape, color, and size of the clothes that you choose can determine how you will look, irrespective of your natural body shape. Most of us drool over the perfect hourglass figure, but wait till you hear this! There are some clothes which will make you look way curvier than you are! Sounds like a perfect dream doesn't it? Here in this article, we have mentioned some tips on which clothes you should wear and how it helps to accentuate your curves. Read on to know them all!
1. Go For Off-Shoulder Clothes
If you want to know the logic behind this, displaying more skin near your shoulders draws greater attention to it. So wearing such sleeves is a great way to accentuate your bust and hips and provide the illusion of a smaller waist. How clever is that! This helps to create the optical illusion of a thinner waist by emphasizing the upper part of the body. If you want to flaunt your hourglass figure, pair an off-the-shoulder blouse with a ruffled or A-line skirt. Trust us, you will look like a doll!
2. Go For Wrap Dresses
Wrap dresses are perfect for emphasizing your waist and achieving an hourglass silhouette. They are great alternatives to bodycon dresses for drawing attention to your figure. Clothes with a V-neck will help you look slimmer in the dress, and also, you can walk about freely in a wrap dress! So, who is up for some shopping!
3. Choose Clothes With Lower Necklines
Wearing a high neckline might make you seem boxy, so it's best to avoid that if you want to show off your curves. You can accentuate your curves without displaying too much skin. Lower necklines are a perfect choice to do this. A deeper neckline just above your cleavage is good enough to flaunt a curvy look.
4. Flaunt Your Waist
Dresses with cut-outs at the waist or crop tops worn with rising jeans or leggings are both wonderful options for creating the illusion of a curvier figure. Achieve the appearance of a smaller waist and more curves by drawing attention to your natural waistline. You can even choose bodycon dresses that are naturally tapering towards your waist.
5. You Can Try Color Blocking
Instead of choosing a dress that is of the same color, get a dress that has multiple color bands to bring attention to your waist. Keep the darker color towards the waist to create the illusion of a thinner waist.
6. Go For High-Rise Pants
High-waist pants draw attention to your buttocks and waist while giving the illusion of longer, slimmer legs. By dressing in this way, you may get the appearance of both height and curviness. This cut is also complementary to crop tops, which are ideal for flaunting a thin waist.
7. Add A Belt To Your Dress
Belts are a great way to define your waist and achieve a more balanced silhouette. To emphasize your curves, wear your belt at or above your waist. If you want to avoid drawing attention to the width of your hips, you should avoid wearing a belt there. You may learn what width belts work best by trying on a variety of widths, from very broad to very narrow. Make sure your stomach isn't being pinched by your belt.
8. Wear The Right Kind Of Shapewear
If you want to show off your curves by wearing form-fitting outfits, be aware that your panty lines may show through the dress. Wearing suitable shapewear might help you prevent this issue. Clothing that fits better and highlights your silhouette, thanks to the use of shapewear, may give the impression of a more toned physique. The purpose is not to change your natural body shape, but to improve your appearance by enhancing your natural curves and eliminating unwanted pooch.
9. Choose Baggy Clothes Carefully
Larger-than-life clothes do not highlight your contours, but rather cover them. In light of this, it's recommended that you stick to waist-cinching styles that draw attention to the parts of your body you want to emphasize. If you wish to wear anything that isn't form-fitting, such as a coat, remember to first emphasize your silhouette, and then add the looser garment as a layer on top.
Clothes are the secret to making your body shape look amazing. Make sure you research your body type and the kind of clothes to know what will suit you perfectly. You can also go to a showroom and see how the clothes will fit you before purchasing them online. So which of these tricks do you like best? Let us know in the comments section!
The following two tabs change content below.