13 Things About Legendary Singer KK's Life That We Would Want To Know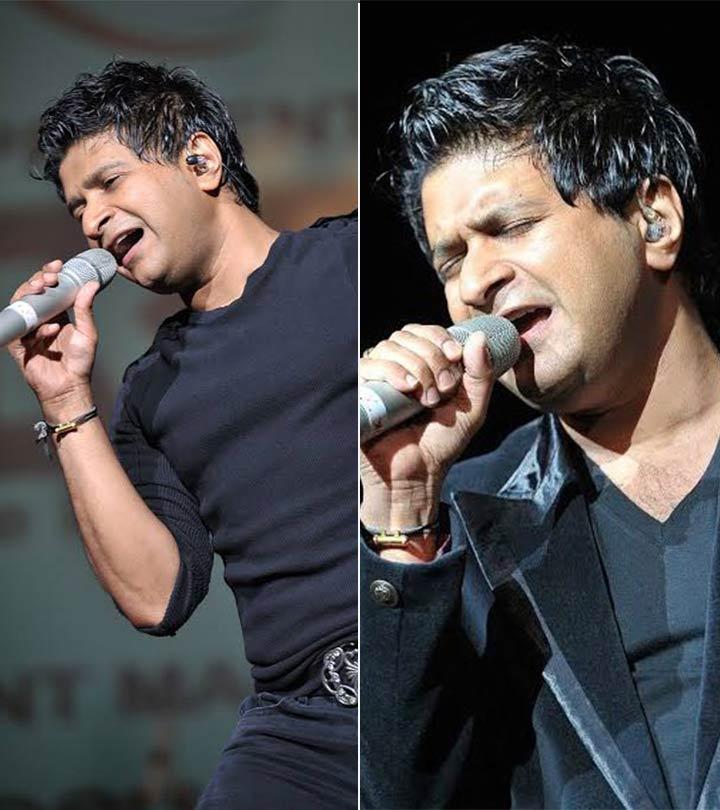 If you are a 90's kid with an inclination toward music, your playlist was probably piled with masterpieces from the singer, Krishnakumar Kunnath. Popularly known as KK by the youth, the singer has sung super hit songs one after the other in various languages. It aches us to write about him in the past tense, as we have lost another gem from the music industry. But even when he is no more with us, his songs will forever resonate in our hearts.
KK lent his melody to super hit movies like Jannat, Raees, Om Shanti Om, and Kites. So while we mourn the untimely and sudden demise of the legend, let us remember him by the person he was. Read on to know some lesser-known bits of his life.
1. Before KK stepped into the music industry, he was linked to the marketing and sales industry. He was a commerce graduate from Delhi University and was far from the entertainment industry in his early youth. However, he shared in an interview that he gives all the credit to his wife, Jyoti, for supporting his career and helping him pursue his dream of becoming a singer. God bless her for giving us a singer like him!
2. This might be hard to absorb but KK never took professional singing classes! His inspiration had always been Kishor Kumar. And following his songs is what made KK one of the finest singers in the industry.
3. Success does not come knocking at the door easily, and this goes for the most successful stars too. For example, before KK was recognized for his singing talent, he had to sing over 3500 jingles before he got his break.
4. In one interview, KK said that while he was singing in Delhi, he was spotted by Hariharan. It was then that the veteran singer encouraged him to come to Mumbai and join the music industry, which eventually shaped the singer he would become.
5. His debut song is called "Chod Aaye Hum Woh Galiyan" from the movie Maachis. Vishal Bhardwaj composed the song, and his co-singers were Suresh Wadkar, Hariharan, and Vinod Sehgal.
6. KK shared in an interview that he could never attend any music classes for more than a few days. His father did not push him when he showed disinterest in conventional music classes. KK possessed a talent for learning the tune and melody of music by just hearing it. He later was mesmerized by songs sung by Kishore da and followed him to sharpen his skills.
7. KK was among the jury members of the television reality show Fame Gurukul. This was the show that recognized the talent of Arijit Singh. However, KK did not attend any reality shows as a judge after that.
8. Even though his songs are trendy in Hindi, it is not the only language KK has sung in. There are many songs of KK in Telugu, Bangali, Tamil, Kannada, Gujarati, Malayalam, and Assamese.
9. His unofficial musical journey began when he listened to his mother's Malayali songs, which his father recorded on a tape recorder. How cute is that?
10. KK sang the song 'Jab Andhera Hota Hai' from the movie Raja Rani on stage, and this was when he started to take his singing career seriously. He got a positive response from the crowd, which added a feather to his cap.
11. KK got married to his childhood sweetheart Jyoti Krishna, and she has a big hand in helping him achieve his dreams. He took a regular job and worked for 6 months to marry her. After that, his father and wife convinced him to pursue his talent and work towards it. He then took to working on his jingles.
12. KK was surprisingly never a fan of award shows and trophy collecting. He only won one prestigious award in 2009 for the song Khuda Jaane from the movie Bachna Ae Haseeno. He said that he never received tons of recognition or awards in an interview because he never aspired towards them. However, he was happy with his work and his real fan following.
13. Even though KK's songs were a hit in every age group, he claimed that people did not recognize him as a singer. He said he would walk among people, and even those who loved his songs would not recognize him by his face. KK believed he was the underdog in the industry and was hurt by the fact that people who take a keen interest in the music should spare 2 seconds to check the singer's name.
While the sudden demise of the star has made our hearts heavy, every time we hear songs like Yaaron and Pal, our hearts will spill out in his memory. These songs were a must at school farewells and get-togethers. Thank you for adding melody to every expression and emotion we feel in our lives. May your soul rest in peace, KK.
The following two tabs change content below.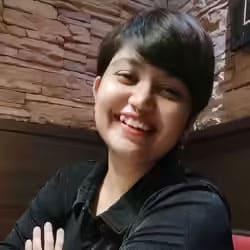 Indrani is a writer and artist who likes to add a dash of humor to everything she does. After graduating...
more