8 Things Women Must Know About Their Inner Wear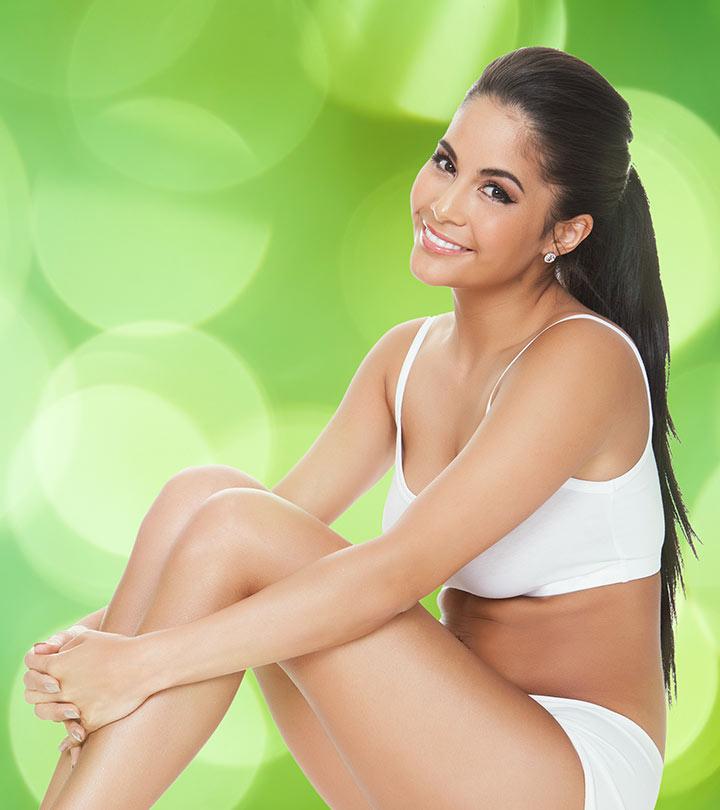 If we'd ask you what is the most important element that lays the foundation of your overall look, what would your answer be? Is it the shimmering scarf that you love? Or your favorite sunglasses? Or is it that lacy top of yours? Well, in our eyes, none of these matter. What matters the most is your inner wear, right? Because imagine the embarrassment you'd face when your panty lines are visible when you're wearing your favorite floral dress. You face such issues because you and most of us out there think that the same basic undie goes well with all our outfits.
Don't we wear and buy bras according to our outfits? The T-shirt bra for T-shirts, a plunge bra for dresses that have a deeper neckline, a sports bra for our gym and training sessions — they are all different! Just like our bras, we need to wear different undies as well. To be able to do that, we need to be aware of the different types of innerwear. Let's get educated now!
1. Knowing Your Right Bra Size
A major chunk of women out there wear bras of incorrect sizes. This issue might not seem that serious, but it sure is a significant one. Wearing a wrong-sized bra can lead to scarring and sagging of your breasts. Wearing bras that are too tight can be painful, it can also hurt your muscles. And if you ignore this and still continue wearing them, then it can also cause stress to your shoulder, neck, and back. All these contribute to the wrong body posture. Therefore, be careful about the size of the innerwear you pick. Measure your under-bust and over-bust to pick the right sized bra.
2. Your Overwhelming Love For Thongs Is Not Good
They are indeed lovely and are most preferred by both your partner and you for those special nights. They come in handy when you want to wear a bodycon dress as well. But, wearing thongs for a long interval or regularly can cause many issues. Wearing thongs causes friction in your delicate genital areas. This can cause rashes and might also lead to infections. So beware! And wear them as less often as possible and for shorter durations.
3. Just Let Go Off Your Favorite Bras
We always have these favorite clothing obsession, we never let go of it even when it doesn't fit us right anymore. We know, certain bras have been our best friend, but they cannot be our BFF for sure! Replacing an old bra with a new one every 6-8 months is a must. Because after a certain period of time, the bands of the bra, or the cups of the bra will longer be able to support your boobies.
4. Keep Your Innerwear Happy
The rule is simple — keep your innerwear happy if you want them to keep you happy! The golden trick here to do this is to always store them in a separate drawer away from the rest of your clothing. And cover them with a piece of cloth or paper. Here are three don't that you need to consider:
Don't wash them in hot water
Don't bleach them
Don't dry them in sunlight
5. Always Change Into New Innerwear After Workouts
Make it a point to do this immediately after your workout session. In fact, we recommend that you take a nice shower and then change into a new bra and underwear. If you continue to wear the same innerwear, the discharge and sweat might give way to a wide array of infections.
6. What's The Best Fabric
Laces, satin, silk, all these different kinds of fabrics sure are alluring and appealing. It can turn your partner and you on and can lead to a very beautiful night. But cotton is considered as the best fabric when it comes to underwear. Cotton is a fabric that helps your skin breathe through. It also keeps infections and germs at bay.
7. Good Underwear And Bad Underwear
Know the difference! Underwear which is clean, fresh, dry, and perfect-fitting makes it to the 'good underwear' category. The ones which are smelly and do not stretch right and wet make it to the 'bad underwear' category. Always go for the good ones and stay away from the bad ones. It will keep your privates happy and healthy.
8. Just Ditch It!
You can always go commando once in a while. Your privates deserve that freedom! Just make sure you don't wear too tight or loose clothes. We think nights are the best time to go on commando mode. #justsaying!
All these gyan sure does call for some 'right' lingerie shopping, doesn't it? So remember these points and keep your privates neat and dodge all the unnecessary infections which can get critical in the long run. Do you have anything to add here? Leave them in the comments below.
The following two tabs change content below.

Latest posts by Shivani K (see all)