8 Things You Can Do To Show How Polished Your Manners Are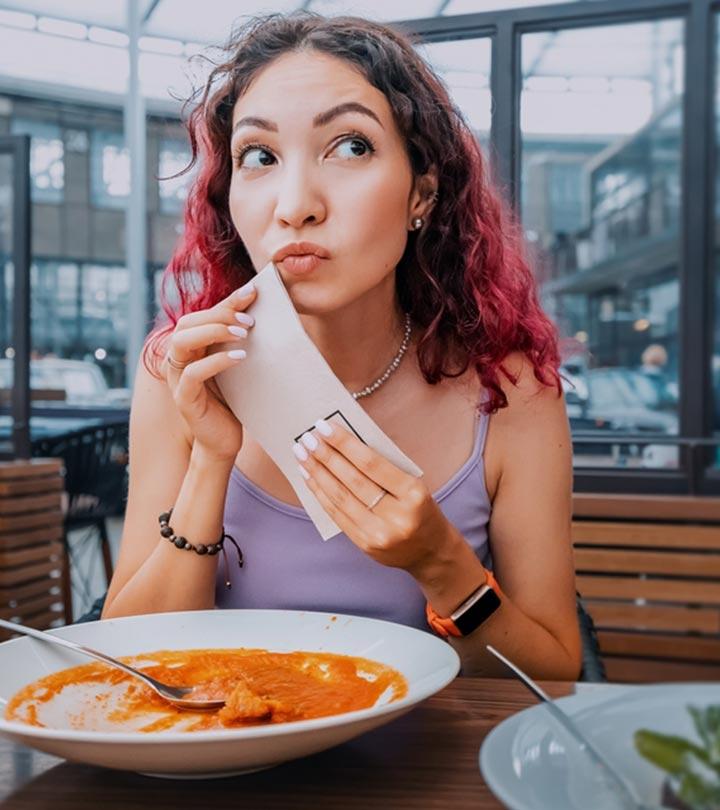 Practicing good manners is a reflection of your self-respect and signifies the regard you have for people around you. That's because when you create a strong first impression, people naturally gravitate toward you. People will be drawn to you because they know they can trust you to treat them with dignity. Good manners will serve you well in every walk of life. Here in this article are a few common etiquettes that will help you create a good impression in public. Read on to know them all!
1. How To Accept Compliments
Someone with good manners is confident about their own values, and thus they have no problem with accepting genuine praise. Only a quick "Thank you!" and a kind grin will do. They needn't pretend to disagree and argue the remark, which might make the compliment giver feel awkward. No matter who you're talking to – a friend, a family, a youngster, an elder, a waiter, or a manager – it is important to make eye contact with them. During a conversation, you should not gaze at the wall, a person's tie, or anybody else's shoes.
2. How To Leave Your Cup After Drinking Coffee
Lipstick smears on a napkin are acceptable, but they ruin the aesthetic of a cup. Leaving these kinds of marks is considered rude, therefore here is something you can do. Invest in good transfer-proof lipstick if you go out for dining often. Also, if there is a stain on the cup, gently wipe it with the napkin without drawing any unwanted attention to it.
3. How To Hang Your Bag
One easy way to keep your bag is to sit it on an empty seat next to you, across your knees, or behind you when you sit down to eat. It shouldn't be set on the ground or hung over the seat's back since this might pose obstructions for other people. Hold the bag with one left hand & carry it over your left shoulder, or take it off your shoulder and keep it in front of you as you make your way through the crowd. Take care not to bump against others when you place or remove your luggage off your shoulder.
4. How To Place Your Napkin On Your Lap
For lunch, a napkin should be folded in half and placed on the lap, whereas at dinner it should be left unfolded. You are free to rest your elbows on the tabletop. One should remember that this can be done either before the meal or during the pauses.
5. How To Use A Shopping Cart
Weekends and holidays see an increase in traffic, making a trip to the grocery a stressful experience. For this reason, much like while operating a motor vehicle, it is crucial to remember one simple rule: keep right. Move your cart to the opposite end of the aisle to make room for other shoppers. Keep your carts at the head of the aisle and stroll to the back to get the items you need if the lane is too narrow.
6. How To Talk About Your Trip
It's safer to stick to general details rather than risk offending someone by revealing specifics like their name or address. Try to avoid the mention of anyone besides you to avoid creating gossip or passing on vital details that you prefer not to reveal.
7. How To Use Cutlery
Don't feel compelled to search under the table for a dropped fork or spoon. Get a new one from the server or the event organizer. The silverware you are using should not be placed on the table. Put it on the edge of your plate instead. You should also avoid making little bites out of your full meal. It's often held that doing so causes food to become cold and lose its flavor considerably more rapidly. It's best to slice off only what you'll consume at once.
8. How To Squeeze A Lemon In Public
Squeezing a piece of lemon into your tea to give it a citrusy flavor is an irresistible temptation. Nevertheless, we frequently neglect our neighbors in the process. The proper way to juice a lemon without getting juice in your friend across the table's eye is to cover the lemon with your other hand as you squeezed it into your glass.
There is no end to the list of etiquettes, and honestly, no one expects you to master it all at once. Is there any additional critical guidance you would provide to others regarding good manners? Let us know in the comments section!
The following two tabs change content below.