6 Things You Need To Be Cautious About When Receiving Salon Treatments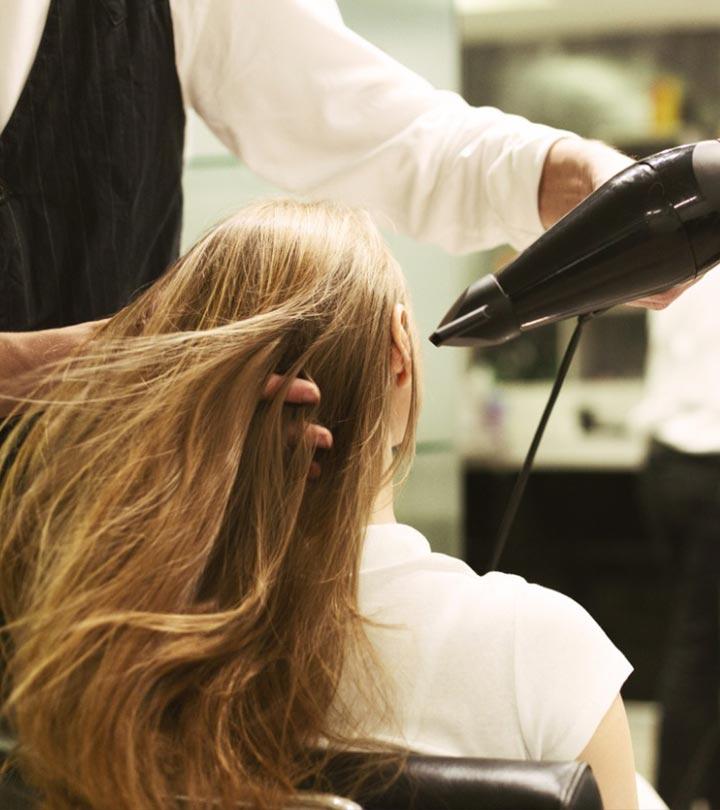 When you think of a salon, you mostly picture a relaxing time where all the good things like massage, pampering, and haircuts take place. You walk in looking exhausted and leave feeling like a goddess. However, this very place can become a nightmare if you are not careful about conveying what you want to your hairdresser. Imagine getting the wrong haircut days before your wedding! Or getting your skin burnt with the wax; or getting your eyebrows so thin that you look like a 70th-century villain! Here is a list of things you need to be careful about in a salon to keep all kinds of mishaps at bay!
1. Make Sure That Your Manicure And Pedicure Tools Are Sanitized
Do not just let any tool touch the inner layers of your skin if it is not properly cleaned and sanitized. Hygiene should be your top priority, and while other styling tools can still be ignored, you need to make sure your mani-pedi tools are sanitized before and after use. They have higher chances of cross-contamination. Getting your cuticles sliced by something that touched another person's cuticles is something you want to avoid. Cuts made from dirty tools can give way to diseases and cause infections. It is always smart to inspect the tools and question how long they have been used and what process has been followed to cleanse them.
2. Don't Use Products That Aggravate Your Skin
Treatments at the spa or salon may be abrasive to the skin. For example, micro rips in the skin caused by granular scrubs can cause discoloration, damage, and patchiness. Additionally, the high concentration of perfume in the products could be problematic if you have sensitive skin as it can cause severe skin irritation.
Bleach is a wildcard cardelement. Facial bleaching has the potential to cause chemical burns to the skin and is thus strictly prohibited. Also, make sure they aren't utilizing skin-sensitizing items like scrubs or bleach on your face.
3. Ensure That Your Hair Is Brushed Properly
It's amazing how small things like how you comb your hair have a big impact on your hair's volume. A lot of hair breaking occurs when hair is moist or knotted. Your hair might fall out from the roots if you tug too hard at the wrong spot. Avoid combing hair all the way down. The right approach to untangling hair is to start at the bottom and work your way to the top.
If you choose to have a hair wash at the salon, most hairdressers don't have the time to let your hair dry out before combing it for a haircut and you may lose more hair than you wanted to. Make sure you soak maximum water in a clean towel and brush it gently with a wide-toothed comb to let the hair strands dry out quicker.Brush out the ends of your hair from the bottom up. After that, comb your hair downwards while holding it in the midsection and moving slightly higher. Finally, comb your hair from the root to the tip once each part has been detangled from the tip.
4. Take Caution When Having Your Eyebrows Waxed
If done incorrectly, hot waxing may cause burns, tear the skin off, and create a lot of skin discomfort. To avoid this, ensure the wax is not overheated. In addition, to get the most hair from the root, you need to stretch the skin so that it is taut when the wax strip is placed and removed. If you do this, your skin is less likely to become irritated and peel off since the same area is not waxed repeatedly.
5. Discuss The Heating Tools
It is no secret that heating tools damage hair, but unfortunately you need repeated use of heating tools to style your hair. It may not be sudden, but you will notice the lifeless frayed hair a couple of days after your salon visit. If you are not comfortable with the styling tools, clearly convey the message to your stylist. You can even ask your hairdresser to keep the tools in a 'cool' setting and not overuse them on your hair. It's best to direct the air away from the hair roots. This way, your hair will be protected from damage from the excess heat.
6. Make Sure You Speak Up
Even though beauty can sometimes come with the price of pain (threading, waxing, plucking), make sure you speak up if something feels too painful. If the curler feels too hot, don't just rely on the stylist to know what is right for your hair. Be specific about the changes you want, and be honest when the stylist asks you if you liked your haircut!
So now that you know all the things that can go wrong in your salon, you know exactly what to do to make your appointment worth your while. Make sure you ask your stylist about their specialization and clarify what you want. Once you build a level of trust with your stylist, they will eventually be your best friend! So, do you have any salon experience you would like to share? Write your story in the comments section!
The following two tabs change content below.