7 Tips From A Bra-Fitting Expert To Find The Right Size And Style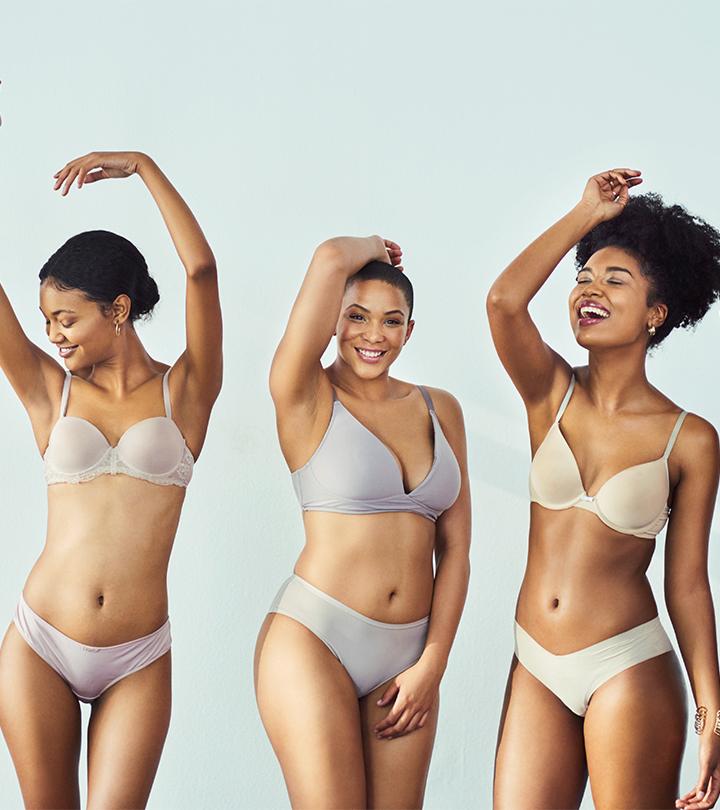 Bra shopping can be a traumatic experience depending on the type of bra you like or the style of bra. If you've ever wondered if that perfect bra in your closet is the right size and perfect fit for you then we are here to tell you that you are not alone. There are many women out there who have had a hard time finding out the right type of bra. You may not know this but plenty of your own friends too may have worn uncomfortable bras that slip off their shoulders and dig deep into their skin. Most of this can be traced back to getting fit at the lingerie store. To put things quite simply, women are not getting the support they deserve from their bras. Well, we're here to tell you not to fret. Here are seven tips from a bra-fitting expert that will help you find the perfect bra for yourself:
1. Your Bra Should Be Supported By The Band
Cups hold breasts in place but the band is responsible for more than 90 percent of the actual support that your bra is supposed to provide. So while you may feel like your bra straps are doing 80 percent of the work, this is highly incorrect. If your bra straps carry all the weight of your breasts, you will be left with a lot of shoulder pain. The best way to find out if you are wearing the right bra is if your breasts sit still when you slip the bra straps off and walk forward. Universally, it is best to avoid wide shoulder bands as they tend to get loose easily and would not provide the support that your bosom needs.
2. Find Out About Your Bra Size As Well As Your Sister Size
Sometimes, we tend to get confused while bra shopping as each time, each brand shows a different size but it strangely fits you even if the size was different before. That is definitely your sister size then. Every woman out there, regardless of the size of their breasts, has a sister bra size. Like jeans, there are wide variations of the different types of bras you may encounter. This is why experts believe that women should be aware of their sister sizes as well as their true sizes. If your bra does not fit well in the size you regularly wear you can try one of your sister sizes. The general rule of thumb when one looks at their sister size is to go down a cup size if they go up in band size and the other way around. Being aware of your sister size is useful when it comes to accommodating size differences between your bra bands.
3. If Your Breasts Are Of Two Different Sizes, Round Them Up
Asymmetrical breasts are actually more common than one would think. Many women out there have breasts that vary in between one or two cup sizes or band sizes. If there is quite a significant difference between them, it can be enough to make bra shopping quite complicated. However, most experts would recommend buying a bra that fits the larger breasts, as you can make up for the smaller size of the other breast by wearing bra cutlets or buying a bra that has removable pads.
4. If The Gore Of Your Bra Doesn't Sit At the Center Of Your Chest
A major tell-tale sign of an ill-fitted bra is when the center gore (or panel) at the front of your bra is floating away from you. The gore of a well-fitted bra will lie flat against one's chest. If you notice that the cups of your bra are gaping and that your breasts are not filling these cups all the way, you should consider going down a cup size. Sometimes, prolonged usage of bras will tend to loosen the fit, make sure you don't rub it too hard while washing. Always be gentle when you can.
5. The Band Of Your Bra Should Fit Snugly Around You
If you are wearing a bra that has the right band size, you will be able to fit your fingers easily between your straps and back and the strap should only stretch an inch. If you see your bra underwire digging and squeezing into your breast tissue, then that is a sign that your band is too small. Remember that it is the band of your bra that is what supports your breasts and this should especially be kept in mind when someone with larger breasts goes shopping.
6. Different Bra Materials And Styles Can Serve Different Purposes
The ideal thing is that your bra should complement what you are deciding to wear that day. Hence it is a good idea to buy all styles of bras that you comfortably fit into. You would also want to wear different types of bras to your favorites in order to make those last longer. You should have at least two traditional style bras like a non-padded and t-shirt bra in different basic colors. If you are someone who is super active and has larger breasts, a sports bra could be a great addition to your wardrobe. And finally, you should have a bralette and a convertible bra to wear while lounging at home or with an odd neckline.
7. Bras Don't Live Forever And Must Be Replaced
Yes, even your most favorite bras out there are not meant to last forever. Depending on the size of your bra, how often you wear it, and how well you take care of them, a good quality bra should last at least a year. Make sure you wash them in a mesh or by hand if possible to get the most longevity out of the bra. You need to also make sure you keep a lookout for any signs that show that your bra is nearing its end.
And there you have it. We hope these tips help you find the perfect bra for you and that you don't fear bra shopping as much as you did before. Regardless of whether you find the right bra or not, we hope that this article helped you grow more comfortable with the idea. Tell us all of your thoughts on this article in the comment section down below.
The following two tabs change content below.