6 Tips That Will Help You Look Sophisticated While On A Budget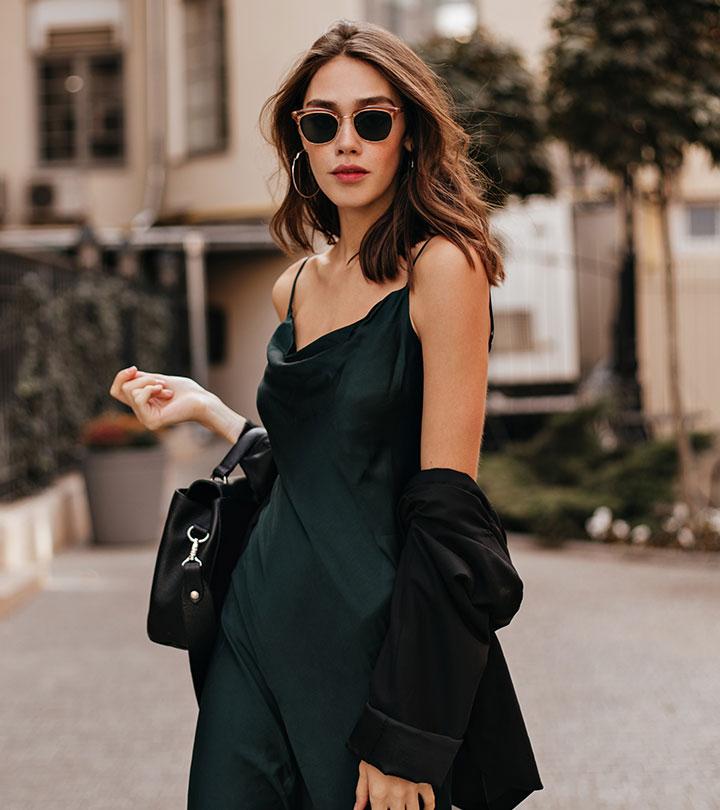 People who dress up in a sophisticated manner are always looked up to in society. And this holds true for all places around the world. Looking classy in your outfit is also a source of confidence and can make you feel poised. So that brings us to the question, how do we dress up to look sophisticated? The good news is, looking sophisticated does not have to be expensive. Even the things present currently in your wardrobe can make you look classy if you know what to pair with what. So if you want to know how to dress to look absolutely posh and make heads turn, all you need to do is follow these simple fashion tips! Read on to know them all!
1. Tucking Your Shirt
Tucking in your shirt all the way in is the safest bet when wearing high-waisted pants or skirts. Since nothing will hang loose, you'll seem polished and put together. In addition, this style will draw attention to your alluring curves.
2. Investing On Quality Fabrics
An in-depth examination of the quality of garments is needed before you commit to it. Simply doing this will improve how it fits your body and how durable it will be. Quality items may be more costly initially, but they will save you money in the long run since you won't need to replace them as soon as they fall apart.
3. Dressing Simply
The value of a well-stocked wardrobe of staple items is often underappreciated. These items are quite versatile since they go with nearly anything in your closet. On pairing them with the right accessory and elements, it can turn out to be the perfect outfit for you. 
4. Following Fashion Fads
The problem with wearing the latest trends is that soon everyone else will be wearing them and you will feel pressured to follow suit. You should think about whether or not you can afford it, how it will influence your budget, and whether or not you will still want to wear it in the next several years. You shouldn't spend money on a piece of jewelry if you don't think you'll continue to wear it in the foreseeable future.
5. Shop For Clothes Only When You Need To
We sometimes forget about items of clothing we own until we take a good look at our wardrobe. Keeping track of what you wear and what you don't might shed light on your own style preferences and the limitations of your current wardrobe. You might also consider other configurations of the style components at your disposal.
6. Make Modifications In The Clothes You Own
Clothes are often designed for a specific body type, so it's not uncommon to find that different parts of our wardrobe don't work well together. One possible answer is to learn how to do simple clothing modifications, such as hemming your jeans. You'll feel more comfortable and seem more put together this way.
If you want to reach your wardrobe objectives and always feel fantastic in what you're wearing, it's important to understand the aspects of design along with how they link to and impact your body type and personality. Coordination of colors within an ensemble and how they are applied to the body also matter. Colors that are light and dazzling will draw the eye, whereas colors that are dark and muted will make the space feel smaller. Use contrasting vibrant and light colors to pull attention away from an element of the design you'd like not to have the spotlight on. Colors that are dark and muted are utilized to downplay or divert attention from a certain region. Wearing a single color elongates the body, whereas creating a color break in an outfit draws attention to the place where it occurs.
Dressing up to look classy and sophisticated doesn't mean you need to plunge a hole in your life savings. It's true designer clothes are made with quality fabrics and have good finishing, and you can always buy them strategically when they are on sale. Make sure you check your clothes properly before purchasing them. This includes the stitching, the color of the seams, and also the instructions for maintenance. You need to take care of your clothes even when you wear them. The prettier a dress looks, the more fragile it can be, so make sure to hand wash and dry them as the instructions on the tag dictate. So what is your secret to looking classy in your clothes? Let us know in the comments section!
The following two tabs change content below.