11 Great Tips That Will Make You a Pro in the Kitchen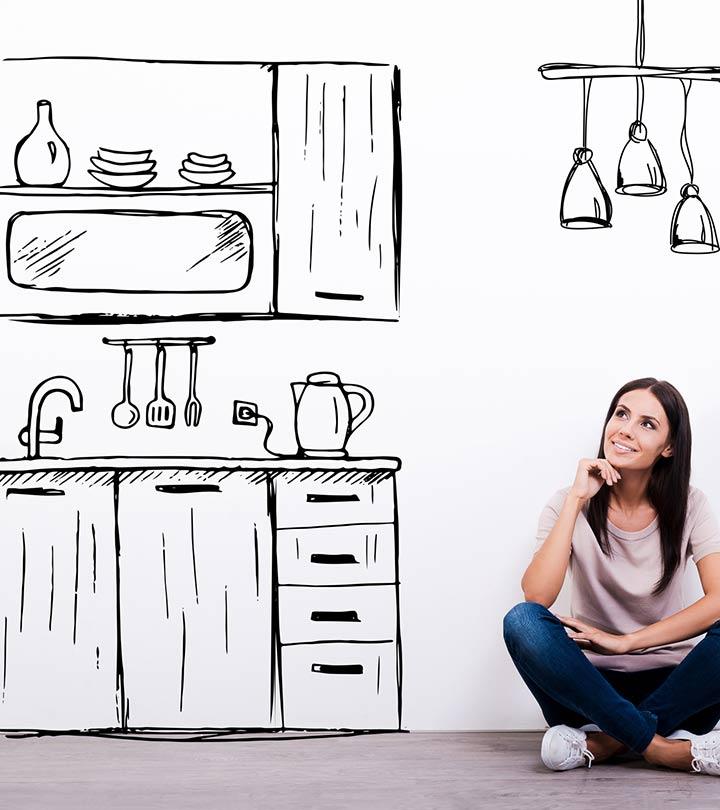 Cooking is no mean feat. Even the master chefs can't get it right sometimes. But what sets apart an amateur cook from an expert one is that the latter has mastered the art of cooking with a few hacks. Should you want to join the elite club, here's what you should know…
Eggs make yummy dishes, they are protenaceous, and all of that. But separating these whites and yellows is an uphill task. Or at least I thought so until I learned this hack. So, break an egg and empty both the whites and the yolks into a container. Take a dry and empty bottle and just squeeze it. Take the mouth of the bottle close to the yolk and release it. Tadaa! The Yolks inside and the whites outside. I felt like such a pro when I first did this!
DIY Knife Stand – It's not about affording a new one, neither is it laziness stopping you from buying a new one. It is just that DIYing is just cool and makes you look like a pro even if it is as simple as this. Take a glass and fill it with rice. THAT is it. You can store all your knives in the glass, and they won't come tumbling down like they are high on sake!
Ice vs. Frozen Grapes – So, you decided to binge on the most expensive of wines from your home bar, and then you royally pour some in the choicest of your wine glasses. Before you sip some, puff! Did you add ice? Adding ice to a glass of wine is such a not-so-wine thingie. You might be looked down upon for doing something like that. On a lighter note, let me tell you why people are particular about not adding ice in wine. Simple, it just dilutes the flavor. It would be totally okay if that is what makes you happy. However, if you are connoisseur sorts, or want to appear so (which is the central theme of today's' article), add a couple of frozen grapes, instead. Doesn't that make you feel you are on the way to becoming a pro, already! Gimmie five :-)
Sometimes, even the most experienced cooks also fumble when it comes to cooking rice. Like moms who can nail a complicated dish but go wrong when it comes to boiling the milk and cooking rice. There's a little trick if you have just added too much water and the rice feels all mushy and overcooked. Place a kitchen towel on the container in which you cook rice soon after the rice is cooked. It absorbs all the moisture quickly and prevents the rice from becoming mushy.
Add Salt To Tomatoes Before Adding Them In Your Salads – You were anyway going to add salt to your salad, right? Why cut them separately, add salt and then put them to the rest of the salad? Isn't that going to make you look like you don't really know how to cook? No, quite on the contrary, as I promised, you are going to seem like a pro. That's because when you add salt to tomatoes, all the water content comes out and the tomatoes remain crunchy. This way, when you add these tomatoes in the salad, the crunch of the salad is retained, and there's just enough moisture. Not too much. Not too less.
Melting butter – I know you think this is a bit of a task and you want to spread that hard, stubborn butter just the way it is and stuff that bread in your mouth. But wait, did you forget you were supposed to look like a pro? Put that bread down. Fill a glass of water and heat in the microwave for 30 darn seconds, throw the water off (pour it into another glass if you want to look eco-friendly too). Is the glass still steaming? Okay, turn the glass over and place it over the butter. It will start melting in minutes. Now go back to your spreading!
Lemon Spray – Does that sound pro-like? If squeezing is not your thing, chop a little part of the lemon off on the top. Take a clean spray bottle and remove the cap. Now, insert this cap with the pump on the lemon. Now you can successfully spray lemon juice on things and can look like a total expert at cooking.
Corn Starch To Remove Oil Stains – If you can't not make a mess while cooking and spilling oil is something you do every day, try sprinkling some corn starch this time. Careful, do this when no one's looking, because once you clean the corn starch off, no one's even going to notice that you actually spilled some oil on the table cloth (or whichever cloth you dropped some on).
Use Egg Peel To Clean Sticky Bottles – It gets tricky to clean a bottle that has a narrow mouth, particularly, when the bottle's had jams, preserves, or sauces in them. Just like you use an abrasive to exfoliate grime from your body, drop in some egg peels into the bottle and continue with your normal cleaning procedure. Add some liquid soap in it and shake the bottle well. Rinse as usual. Did that make you look like you've been the master in the kitchen since ages?
Juice A Pomegranate Like A Procer (If you are wondering what a procer is, it is Pro+Juicer) – The pun was terrible, I know. But the hack isn't. Drop all the pomegranate seeds in a ziplock and crush them all together. Once it begins to look all juicy, make a tiny hole in a corner and empty just the juice into a glass. Hassle-free and no mess at all! One of the qualities a pro has is to make things look effortless and mess-free.
Hang The Opened Packets – The best way to arrange your opened packages like your spices, or coffee powder, or anything for that matter is to use a cloth hanger that has clips in it. Neatly fold the packets and clip them with the help of the hanger clips. Now hang the hanger on your kitchen shelf. You could use an entire shelf to hang all these packets there. A person who organizes his kitchen like this will definitely not like he's got control over everything – just like a pro!
So, after using the word "pro" fifty times in the last twenty minutes, I will go search for some cool synonyms to this while you go into the kitchen and try these hacks to look like a pro. Is there a word that can substitute this? Okay, let me break my head over this and you, comment below and tell me which hack's your favorite one!
The following two tabs change content below.