10 Hair Care Tips To Make Your Hair Color Last Longer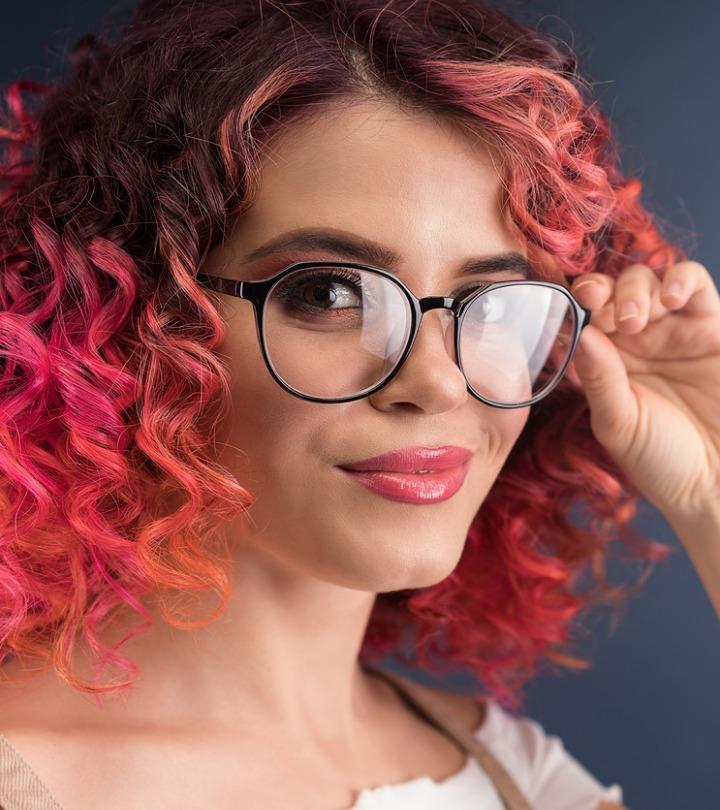 Many people refrain from getting their hair dyed due to excessive hair fall and damage. Though it is true that hair coloring can lead to some amount of damage, the main reason behind this is the lack of proper care. If you get a cool shade done, you cannot expect it to stay fresh and look like you just stepped out of the salon if you don't use the right products to maintain it.
Since hair takes a really long time to grow out, coloring your hair and getting a new hairstyle is an effective way to look different. Many people choose to change their hairstyle after going through significant life changes like a bad breakup or starting a new job. If you want to experiment with your hair without getting rid of the length, then it is a good idea to color your hair. Since such a dramatic change to your hair still requires additional chemical treatment, especially if you are going from dark to blonde, you need to get this done by a hairstylist. So here are nine hair care tips that you keep in mind if you are interested in coloring your hair:
1. Give Your Hair A Breather Before Getting Color Treatment
Before you decide to get any kind of hair treatment done, you should give your hair a break from conditioners or oils. Arrive at your salon appointment with hair that is unwashed and free of any buildup. You should not wash your hair the night before as it may cause some products to remain, making it difficult for hair color to penetrate the hair shaft. We usually make the mistake of washing our hair prior to the appointment to avoid wasting time and extra charges. Let the hairstylist wash your hair with a clarifying shampoo before your hair coloring session. Plus they take the time to cleanse your hair thoroughly to avoid remains.
2. Soften Your Hair Before You Color It
A few days before getting your hair colored, you should deep condition your hair. Do not do this just one day before your treatment. If your hair is deep conditioned, it will be hydrated when you get to the salon and not get as damaged. If your hair is overly dry and fried, you might not get the Pinterest dream look you desire. Even if the stylist uses smoothening serums to calm your freshly-colored hair down, it will only be a temporary fix. So make sure your hair is at its best texture by taking care of it beforehand.
3. After Coloring Your Hair, Wait A Few Days Before Washing It
One of the most important things to remember when it comes to coloring your hair is not to wash it immediately after you have colored it. Give the hair color some time to settle into the hair and stay inside the hair cuticle. Once 48 hours are over, you can probably go back to your regular washing routine. Use shampoos and conditioners specifically formulated for colored hair.
4. Do Not Scrub Your Hair Daily
You've probably heard it all before. Washing your hair daily can leave your hair feeling less healthy and leave it without any natural oils. If you are someone who likes to wash their hair, often you should avoid doing so. This is especially the case if you are someone who has extremely dry hair. However, if you are someone who works out daily or has oily hair, you may need to shampoo it a little more often. Try using dry shampoo if you are in an emergency situation and need to leave your home in an emergency. It also applies to the simple act of scrubbing your hair after a quick wash. Excessive friction against your towel will naturally make your colored hair more brittle
5. Wash Your Hair With Cool Water
While a hot and steamy shower can do wonders for your mental state and muscles, it can causing fading of your hair color. When the water is really hot, it opens up the cuticles, leading to the hair color rinse out faster than it usually would. While you don't necessarily have to wash your full body with hot water, you can save washing your hair for last and run it under a cold tap.
6. Buy A Shower Filter
Hard water can be pretty damaging to your hair and not only causes hair fall but can make your hair color fade as well. Hard water contains minerals, chlorine, and calcium that can be pretty harsh on your hair color, and hence it is a good idea to invest in a good shower filter. You will notice the tremendous effect on your hair once you do this.
7. Consider Making Use Of A Pigmented Hair Wash
One way to keep your hair color replenished is by using pigmented hair wash that contains a tiny amount of hair color. You can find plenty of pre-packaged products at your local drugstore. You could even speak to your hairstylist and ask them for recommendations on products that will work for you.
8. Deep Condition Your Hair Sparingly
If you overdo your deep conditioner, it could leave your hair color vulnerable to fading away. If your color is not holding too well and you feel like your hair is drying, then it's a good idea to try another product. You can use an intense hydrator but ensure that you use it sparingly. Whatever hair product you use, excessive usage can start making your hair look lifeless and cause your hair color to fade faster than usual.
9. Protect Your Hair When You're Outdoors
One of the most important things to do is protect your hair from sun damage. If you are in a pinch, you can make use of coconut oil or use a hair serum. Using hair serums and coconut oil will also help hydrate your hair. Most products that provide sun protection contain sunflower oil and coconut oil as well.
10. Avoid Using Heat Tools On Your Hair
This is especially important if you have stripped your hair from its original dark color to pastel pink or platinum blonde. You should avoid using a blow dryer and flat iron. If you have had any acidic color treatment done to your hair, using heat tools could stain your hair and create even more breakage. It could take a few days, a week, or more until your hair can handle the heat. If you are using heat tools, you should use a heat protectant serum to reduce the damage caused by it.
Usually, many hair coloring enthusiasts make the mistake of treating their hair like virgin hair. It is inevitable that you switch your hair products accordingly and alter your haircare routine to make sure that sexy shade lasts longer. Even if the color fades after a few months, if the texture remains smooth and silky, your transition can be beautiful. You need to make sure that you take adequate care of your colored hair to ensure that it lasts as long as possible. Do let us know if any of these hair care tips helped your hair color last longer in the comment section below!
The following two tabs change content below.