7 Top Rated Crime Shows On Netflix That Will Have You At The Edge Of Your Seat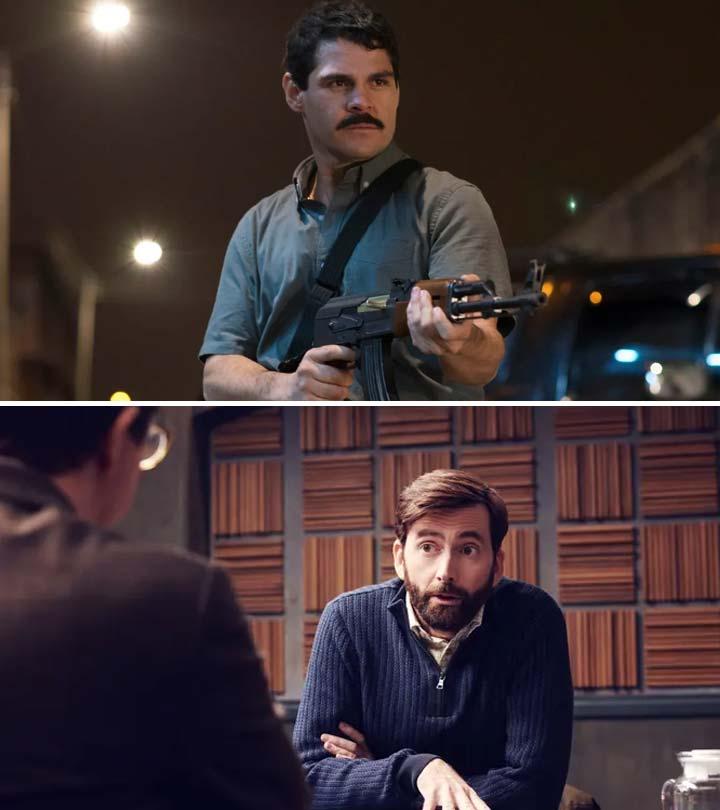 Staying at home and working from home has given us a lot of spare time to catch up on some excellent shows online. There are tonnes of streaming services like Netflix, Amazon Prime, Hotstar, etc. that can cater to all your viewing whims and fantasies. If you're someone who enjoys watching crime-related shows and thrillers, you know it's often difficult to find something that will catch your attention and hold it for an extended period of time. So here is a list of a few top rated crime and thriller shows that will keep you hooked for the days to come:
1. The Sinner
The Sinner is a high-rated crime show that features Bill Pullman and Jessica Biel in leading roles. Bill Pullman plays a man named Harry Ambrose, who works as a detective attempting to solve a very complicated and seemingly unsolvable case. Meanwhile, Jessica Biel plays a young mother named Cora Tanetti, who stabs someone to death but has no recollection of why she did it. What follows is a thrilling cat and mouse chase as Harry rushes to put pieces of the puzzle together before time runs out. The show currently has a rating of 7.9/10 on IMDB.
2. Sherlock
Fans of this show will rave about Benedict Cumberbatch and Martin Freeman as the legendary crime-busting duo, Sherlock Holmes and Dr. Watson. Spinning a modern twist to the tale, we see Sherlock and Dr. Watson as roommates who bust crime together. The show is one of the highest-rated detective shows in internet history and has made Benedict a household name in many parts of the world. It currently stands at an IMDB rating of 9.1/10.
3. Criminal
If Game Of Thrones was the last time you thought you'd see Kit Harrington play a lead, then we have to say, "You know nothing, Jon Snow." What's interesting about this show is that it is mainly set in observation and interrogation rooms along with the corridors of a police precinct. The claustrophobic feature of the set is what draws viewers in and keeps them hooked onto the ongoing action. In the show, Kit Harrington plays a real estate agent named Alex Daniels, and the show also features Kunal Nayyar of Big Bang Theory fame as well as David Tennet in lead roles. The show has a rating of 7.5 on IMDB.
4. Mindhunter
This show is based on a book of the same name and is based loosely on real events. It showcases how the FBI uses specific tactics like manipulation and modifying their own psychology to capture the criminal of their interest. What's interesting about this show is that it is tinged with just the right amount of fiction for people to separate it from the reality of the profession. The show managed to bag a rating of 8.5 on IMDB.
5. Real Detective
The show Real Detective is based more on real life and manages to recreate all the events that lead up to a murder occurring. Since this show is based on reality, they even have the actual detectives and crimes the case was based on, involved. The detective who cracked the case narrates the episode, which adds an entirely new dimension of realism to the show. If solving murders and crime scenes are your cup of tea, then this show is a must-watch. It has been rated 8.1 on IMDB.
6. Delhi Crime
Delhi Crime is a show that would hit close to home. It is based on the real-life events of the 2012 Delhi bus gang rape that marred the reputation of the country. The show gives viewers a sneak peek into the minds of the killers and how they operate. It features Shefali Shah in the powerful and stern role of DCP Vartika Chaturvedi. The show does its best to engage the audience in a sensitive top that is still fresh on the minds of Indian families everywhere. It also showcases how resilient the Delhi police force was in their attempts to arrest the perpetrators of the crime. It has been ranked 8.5 on IMDB.
7. El Chapo
If you enjoyed Narcos and were hooked on to the storyline, then El Chapo might just be the next biography style criminal show on your list. It follows the rise and eventual fall of the world's most notorious drug kingpin, Joaquin "El Chapo" Guzmán. Most people know "El Chapo" for his infamous and strategically planned escape from a maximum-security prison in Mexico via an underground tunnel in 2015. The series follows El Chapo's humble beginning as a small member of a drug cartel to the most powerful trafficker of drugs in the world. The show also makes audiences chew a bitter pill when it reveals that even the State and politicians can be as ruthless and bloodthirsty as drug cartels. It has a rating of 7.8 on IMDB.
Crime shows have been around for ages now. With the rise of people subscribing to streaming services, it is nice to see that so many are pleasing crime and thriller fans by offering up an arsenal of show suggestions. Have you watched any of the shows on our list? Let us know your thoughts on this article in the comment section below.
The following two tabs change content below.

Latest posts by Niharika Nayak (see all)

Niharika Nayak
Niharika has a passion for all things art, music and travel. During her spare time she likes experimenting in the kitchen, painting pop culture icons and chasing after random street cats. Her dream is to one day own an amusement park so she can ride roller coasters for free.