Tribute: Kanchan Chaudhary, The Trailblazing IPS Officer Who Was India's 1st Woman DGP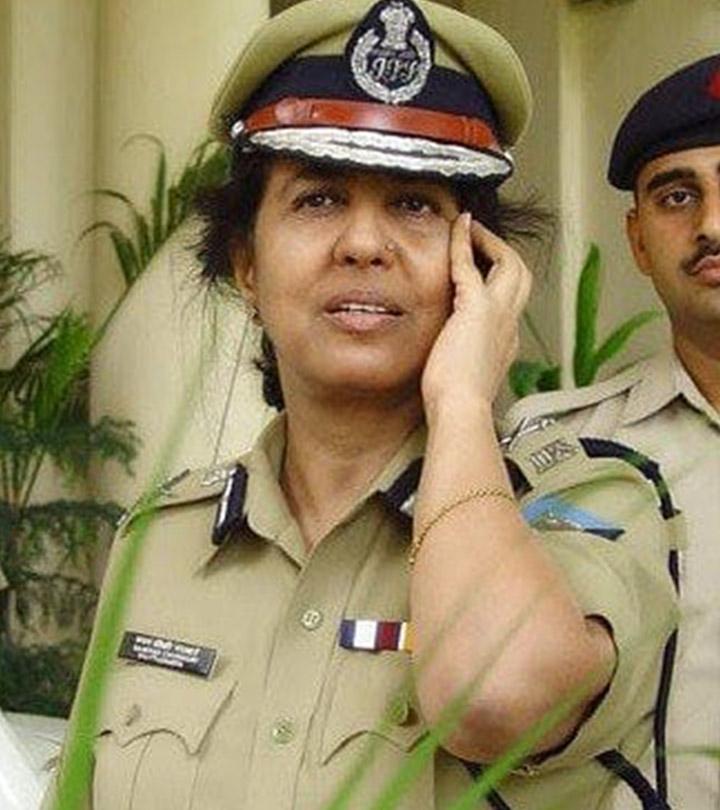 Another era has passed. Another legend leaves the world. But, her legacy is her to stay.
The first female Director General of Police (DGP) that India has ever had, Kanchan Chaudhary Bhattacharya passed away on 26 August 2019. This jet-setter was the second woman in the Indian police service after another legendary police officer, Kiran Bedi. Kanchan was 72 at the time of death and had suffered from a long illness.
Let us rewind a little and take a look at Kanchan Chaudhary's life and how a little girl's struggle with justice turned into a legacy.
Born in 1947, Kanchan never got anything easy in life. At the age of seven, her family was thrown out of the ancestral house as a result of a domestic dispute. Coming from a difficult circumstance, her parents remained unperturbed and started agriculture on fallow farmland. Nevertheless, the struggle to make ends meet was constant. Over time, when the land was producing a good yield, the property was sold to a bunch of local smugglers.
These miscreants entered the farmland with weapons and threw Kanchan's father out. In order to battle this, he filed a complaint and went to court. The family spent months going from court to court to follow up on the legal case. They left no stone unturned and approached senior IPS officers, Governor of their state and even the Prime Minister. This delay in justice lit a flame in Kanchan's heart. A flame that was going to change lives — both her's and those around her.
After finishing her college in 1973, Kanchan stepped into the world of Indian Police Service. During training, she thrived in the midst of 90 men, with both faculty and peers believing that she was bound to quit. However, her iron-clad willpower proved people wrong. In fact, Kanchan believed that her patience and empathy would help her gain people's trust. And, her belief proved to be true.
At the end of her training, Kanchan's first posting was in Malihabad District, Lucknow as the Additional Superintendent of Police. Serving in a region that was famous for its infamous dacoits, Kanchan orchestrated the arrest of 13 of them within a year. And, what motivates her?
She believed that it was important to respond to situations professionally. However, professionalism came second when there is someone in need. Working in a service-based sector, Kanchan worked to fulfill the policing requirements of the people, while laying the foundation for a supportive and cooperative relationship with them.
Of the several cases that Kanchan handled, one of the most prominent ones was the murder of national-level badminton star Syed Modi. In 1988, Syed was shot dead by unidentified miscreants as he stepped out after his usual practice session. At this time, Kanchan was the Superintendent of Police, CBI, and over time, she went to handle several top-notch cases, as well. For these efforts and achievements, Kanchan was awarded with the Medal for Meritorious Services.
Among the several cases that she has handled, her inclination was towards helping women in distress — cases of sexual assault and domestic violence. One of her most memorable cases was that of an injured woman, who was a victim of domestic violence. After handling the case, she came across the same woman who had transformed fully with a smile on her face. The sight gave Kanchan a lot of joy, encouraging her to put in more efforts on crimes against women.
Eventually, she took over as the DGP of Uttarakhand, where she initiated the process of allowing women guards for manning traffic points. With strong support from her family in raising her two daughters, Kanchan had more courage to set out into the field to make a difference.
In the year 1989, a popular TV series named Udaan was released based on Kanchan's life. This show was created by her sister, Kavita. With this, her fearlessness and courage turned into an inspiration for people across the country.
After her stint in the police service, Kanchan stepped into the world of politics by representing Aam Aadmi Party in Lok Sabha election. Although she did not win the election, it did not dampen her spirit to serve people.
With the passing away of Kanchan, the country has lost a role model that carved the path for several women and youngsters alike. In a field that was significantly dominated by men for ages, women like Kanchan Chaudhary have been the beacon of hope for those who dare to dream. Beyond being a role model and inspiration, Kanchan changed the life of those around her. And, in order to do so, she struggled through hardships, battled patriarchy, and came out victorious to wield the power of IPS. And, from that point onwards, her life was dedicated to bringing a change in the world around her and ensuring that the balance of justice is maintained always.
She may have left the world. But, the world has not left her. Kanchan Chaudhary IPS forever will remain in our hearts for she was known for her guts of steel.
The following two tabs change content below.

Latest posts by Surya Sathya Narayanan (see all)