12 Tricks Famous Celebrities Use To Look Flawless Both On-Screen And Off Screen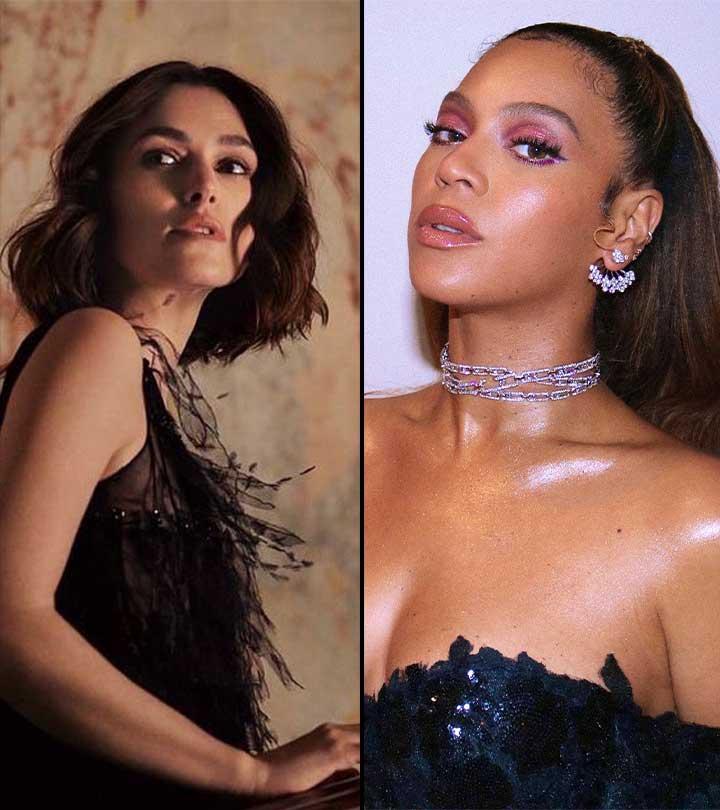 Celebrities worldwide seem to have located the fountain of youth, for they know how to freeze aging and look no older than a day, even when decades pass. Of course, we've all been using the same tried-and-true methods for maintaining our skincare, but when it comes to celebs, they obviously glow more! So, what is their secret? We are here to surprise you with their makeup and beauty secrets, and none of them follow the conventional beauty regimes we are so used to. So, read on to know what the most famous celebrities use to keep glowing on the red carpet and on the big screens!
1. Halle Berry Does Not Apply Facial Powder
In Halle Berry's opinion, a woman of any age may benefit from a somewhat dewy appearance. The famous celebrity claims she no longer uses face powder because she has learned that it makes you seem older.
2. Jennifer Lopez Always Sleeps On Her Back
Jennifer Lopez sleeps in a particular position to keep her skin from wrinkling: on her back. This technique, the singer insists, is likely to produce results. She also has a habit of sleeping with so many pillows that she cannot move her head.
3. Jane Fonda Frequently Tries Out New Moisturizing Products
Older skin, in Jane Fonda's opinion, should not be shiny. The actress is candid about her cosmetic procedures and stresses the need for regular skin care routines. Fonda frequently switches between several brands to keep her skin from growing acclimated to one particular moisturizer. As she recalls, Catherine Deneuve once filled her in on the details. Each morning, Fonda uses a rough washcloth to exfoliate her face.
4. Madonna Is Mindful About The Skin On Her Glutes
Madonna treats every part of her body with the same amount of attention and care. For example, she admitted that she put a clay mask on her buttocks and serum over her knees!
5. Beyoncé Uses Sunscreen As A Facial Contour
The makeup artist for the singer revealed her secret for a lasting contour using SPF. You should use a sunscreen with an SPF of at least 15 or 20 all over your face, and then use a higher SPF sunscreen to cover the regions you wish to highlight.
6. Cindy Crawford Uses Botox For Her Skin
According to Cindy Crawford, there comes the point when creams are no longer helpful. Instead, only vitamin infusions, Botox, and collagen can help her regain her skin's suppleness.
7. Eva Mendes Does Mono-Threading
Eva Mendes uses mono threading, a technique that involves inserting a dissolvable string under the skin, to maintain her skin tone. This thread stimulates the production of collagen.
8. Keira Knightley Wears A Wig To Cover Up Her Scalp
Keira Knightley admitted that she had lost her hair because of all the times she had dyed it. Therefore, she was left with using wigs. She'd been using fake hair for five years. However, her hair went back to normal following the birth of her daughter. She is pretty happy now that she has her thick, natural hair.
9. Paris Hilton Uses Magnetic Eyelashes
Fake eyelashes used to be limited in variety, but now there are many to choose from. Glue-on lashes are the most common type, although magnetic lashes, which use micro-magnets to adhere to your natural lashes, are also available. Additionally, Paris Hilton is just a devoted follower of theirs. They're less hassle than glue-on lashes and stay longer, too.
10. Bella Hadid Uses Face Tape To Lift Her Face
The sultry look in Bella Hadid's eyes has gone viral. As a result, eyelash extensions are a popular cosmetic procedure amongst women. Hadid, however, maintains that she uses facial tape as her secret. Face tape can hide wrinkles, raise sagging skin around the eyes and brows, and tighten the skin.
11. Kim Kardashian Uses Hemorrhoid Cream To Keep Her Face Soft And Supple
It doesn't matter what kind of skin care products Kim Kardashian wants; she can afford them all. However, she conceals her wrinkles using hemorrhoid cream. Kim's makeup artist claims it makes the star's complexion more supple and even. So, would you want to give it a try?
12. Cardi B Shaves Her Facial Hair So That Her Skin Is Always Soft And Glowing
Erika La Pearl, Cardi B's makeup artist, explained what the rapper uses to maintain her flawless complexion. First, before she touches her face with cosmetics, she does a dermaplaning treatment. This standard treatment uses a sharp razor to eliminate peach fuzz and other superficial skin debris.
Appearing flawless on the red carpet and screen with millions of viewers scrutinizing your looks is never easy. However, these celebrities have devised innovative tactics to look their best no matter where they go. It is essential to stay on the natural side and use products you are sure of. So, what procedures do you think you will try on your skin? Let us know in the comments section!
The following two tabs change content below.