SPONSORED
Turn On The Glow With This New Skincare Routine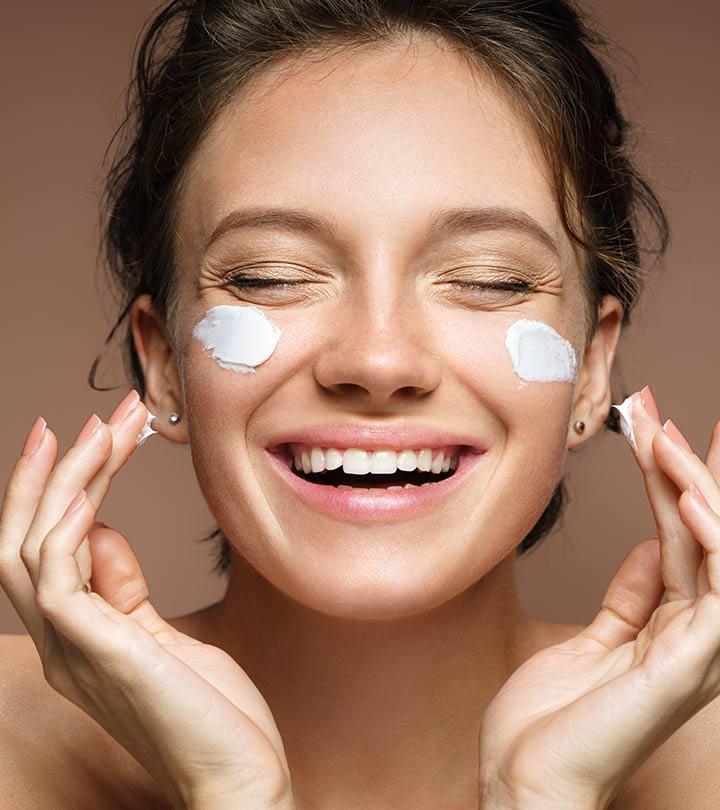 Healthy skin has the power to turn back the clock and leave you looking youthful and refreshed. However, attaining this natural glow does not come easy. Pollution, UV Rays and unhealthy lifestyle routines like sleeping less and consuming too much fast food can leave your skin looking dull and lifeless. Working women in particular struggle to maintain healthy skin as a result of their hectic schedules and stressful lives. This could be the reason why many women resort to using temporary measures such as chemical peels and over the counter retinol creams. In the long run, it can have devastating effects on your skin's texture and make your skin oversensitive and extremely dry.
However, there are many brands that take a different route to give you the same results, if not better! We recently came across a range of skincare products by Dot & Key that truly caught our attention. If you are looking to find products that are specifically designed to soothe and refresh your skin, you've come to the right place.
How To Get Glowing Skin
To attain and maintain well hydrated and glowing skin, one must first establish a daytime and night-time skincare routine. Only applying sunscreen and a moisturizer is not sufficient to keep your skin feeling fresh and healthy.
We've put together a skincare daytime and nighttime routine that your skin will thank you for. All these products are formulated with soothing emollients that will leave your skin feeling plump and refreshed.
So here's how you can plan your daily skincare routine.
Daytime Skincare Routine:
Your skin goes through a lot during the day. Though you don't realize it, stress, pollution and changing weather has a lasting effect on the health of your skin. Deciding on a regular day-time skincare routine and being consistent with it will make a huge difference. Here is a list of products that will take your daytime skincare routine to the next level.
Water Drench Hydrating Hyaluronic Serum Concentrate by Dot & Key
This serum helps bring life back into dehydrated skin and is especially useful during winter when your skin is most vulnerable. Using only a moisturizer does not provide enough hydration for your skin during these months. That's why including a special serum into your skincare routine after cleansing your face will do the trick.
What it does:
This serum is infused with powerful water attracting Hyaluronic Acid that will put your extra thirsty skin to rest, giving you a plump and glowing complexion.
Ingredients:
It contains Vitamin C and antioxidants from acai berries, which will help your skin fight daily environmental damage.
Why we love it:
The best part about this serum is it's ease of use. Since most of us are in quite a rush to make it to work in the morning, the faster our skincare routine, the better.
How to use it:
Pump 3-4 drops of the serum into your palm, apply in dots all over your face and massage in an upward circular motion.
Dot & Key Transparent Sunscreen Spray SPF 50
Say hello to sunshine by adding a sunscreen spray to your day time routine! Due to the fact that it's lightweight and oil-free, you can spray it liberally without worrying about feeling greasy.
What it does:
While sunscreen lotions may be oily and greasy, Dot & Key Transparent Sunscreen Spray SPF 50 is free of oil, and penetrates deep into the layers of the skin to prevent aging, tanning and damage from the harsh UV rays outside.
Ingredients:
Infused with the fragrance of tropical Mandarin and green tea, the SPF 50 PA+++ prevents ageing and tanning and protects your skin from the outside.
Why we love it:
Non-messy and easy to carry around, this spray is your perfect travel companion for those long picnics by the beach and strolls through the garden. The spray can easily be tucked away into your purse when not in use or stored in your office desk drawer.
How to use it:
Spray the lotion generously across your body and use your hands to slowly massage it in. To apply the lotion on your face, spray a little onto your palms and massage in a circular motion. You can reapply if you tend to sweat a lot or if you plan on diving into a pool.
Dot & Key Zero-Oil Nourishing Hair Sunscreen + Softening Serum SPF 15
The volume and shine of your hair can be impacted by a lot of factors and one of the biggest causes of excessive hair damage is exposure to the sun. So, give your tresses the much needed love they deserve and start protecting it from damage.
What it does:
The added SPF 15 protects your locks from damage caused by the sun, heat and pollution. The non-sticky formulation will not just keep your hair soft but will also smoothen out the hair cuticles.
Ingredients:
Infused with SPF 15 and the pleasant fragrance of green tea and tropical mandarin, this weightless and nourishing hair serum fights hair-fall and split ends.
Why we love it:
A very effective product to include in your routine, the fact that it is easy to use and practical to travel with, makes it a perfect addition to your skincare kit. The enchanting fragrance and lightweight formula are two other factors that makes this product a must have.
The Night-time Skincare Routine:
Cleaning your face at the end of the day is an absolute essential to maintain a good skincare routine. This balm is especially good as it deep cleanses your skin and helps in keeping skin problems at bay.
What it does:
As this cleanser melts into your skin, it will rid you of all the day's dirt and makeup, leaving your skin feeling clean, nourished, and moisturized.
Ingredients:
This cleanser contains rich, nourishing oils like coconut, almond, macadamia & Argan and carries the fragrance of Neroli and lime essential oils to leave you feeling invigorated and refreshed.
Why we love it:
Have makeup removing struggles gotten you down in the past? Well, worry no longer, for this cleanser removes even the most stubborn of all makeup and leaves your skin feeling clean and fresh.
How to use it:
Scoop out an adequate amount of the makeup remover balm using spatula. Gently massage all over the face, lips and eyes till the makeup melts. Clean with a warm wet cloth to steam off excess oiliness from the skin afterwards.
Shadow Minimizing Eye Sleeping Mask
An unsung hero of a glowy complexion is an eye sleeping mask. Dark circles, eye bags, and fine lines are issues that we are all too familiar with and are often the result of our demanding schedule.
What it does:
An eye sleeping mask helps to diminish signs of fatigue, tackle puffiness, improves discoloration and dark shadows around the eye. What makes this mask interesting is that it is charged with water-attracting hyaluronic acid, chamomile, and caffeine which will give an instant surge of moisture to your skin. It also helps in tackling wrinkles and fine lines.
Ingredients:
The potent blend of antioxidants and anti-inflammatories such as Hyaluronic Acid, Chamomile and Caffeine helps decrease under-eye bags and tightens stress-induced lines giving you a smoother, more uplifted appearance overall.
Why we love it:
The effects of this mask feel almost instantaneous and leaves the skin around your eyes looking refreshed and tight.
How to use it:
Gently pat this mask onto your under eyes before you fall asleep for your peepers to get the tender loving care it deserves.
Skin Plumping Moisture Infusion Sleeping Mask
A sleeping mask can hydrate thirsty skin, minimize signs of fatigue, and leave you with a dewy complexion that lasts all day long.
What it does:
It floods your skin with moisture, so when you wake up in the morning, your skin feels as rested as you do. The active ingredients help reduce the signs of aging and leave your skin looking plump and hydrated.
Ingredients:
Infused with Bulgarian Rose, soothing chamomile and hydrating hyaluronic acid.
Why we love it:
Nothing beats the feeling of waking up with rejuvenated, healthy skin every morning. Incorporate this sleeping mask into your regular night time routine to truly experience these effects.
How to use it:
Scoop out a generous layer and massage onto cleansed face and neck. Leave it on till it dries up and then rinse off for a fresh looking skin.
With the increase in pollution and the coming dry months ahead of us, we must go the extra mile to take care of our skin. We have carefully formulated this skincare routine, keeping in mind all of your skin requirements so that you can achieve that flawless glowing look. Try these products out so your skin can get the pampering it truly deserves. Let us know in the comments section how these Dot & Key products gave your skin a much-needed pick-me-up!
The following two tabs change content below.

Latest posts by Ivanna Quilley (see all)