10 Types Of Bras Every Woman Needs In Her Life Every woman has a love-hate situation with bras. We all hate those stabs and pokes, but we really need their support and lift. Well, the good part is that there are plenty of types and styles for you to choose from. The right type of bra will transform your quality of life and magically enhance the appearance of your outfit. Whereas the wrong type can significantly transform your life for the worse. The right kind of bra enhances certain aspects of your outfit while the wrong kind can ruin the entire look. And that is why we as women should know exactly what type of bra styles there are and what you can wear them with. So here are ten styles of bras that every woman needs in her life:
1. Underwire Bras
A wired bra contains a metal underwire that is sewn under the cups. A wired bra is great for those who have a larger bust and helps shape and support your breasts so that you have a perfect silhouette. Underwired bras are available in both demi coverage and full coverage styles. These bras are great for supporting and keeping your breasts upright instead of sagging.
2. Padded Bra
Padded bras are crafted to keep padded cups or pads in the bra. If you are worried about your nipples showing through your bra, these are the best type of bras to go with. It adds volume and gives your breasts a fuller and rounder shape. These types of bras are available in non-wired and wired styles. Unwired padded bras give your breasts a very gentle lift.
3. T-Shirt Bra
A T-shirt bra is very similar to a padded bra and has seamless and smooth cups that don't leave an imprint on your clothes. This style is best suited for form-fitting outfits or a tight T-shirt or crop top. It gives your look a clean and smooth silhouette. Even your formal shirts show off the right silhouette with this bra without any underwear lines. Your bra strap or cups will not line your shirt. It won't be available from outside.
4. Plunge Neckline
Plunge bras are bras that cover around one-third of your breasts and have demi-coverage cups. They have a super deep neckline and work best under outfits that have a low neckline. It makes it a point to ensure that no part of the bra peeps through your neckline. You don't have to worry about rocking a deep-cut top if you wear this bra.
5. Balconette Bra
A balconette bra is easily identified thanks to its wide straps. The term balconette was derived from "balcony" and resembles a neckline that is created by wider set straps. This style would work best for those with broader necklines. It covers less of the upper parts of your breast but at the same time, uplifts them. If you have wide shoulders and are struggling with finding the right and proportionate bra for your body, this is the way to go for sure.
6. Push-Up Bra
Push-up bras give you the ultimate pick-me-up you need to get through your day. This can help shape, center, and accentuate one's bust. It can also create the illusion of having larger breasts. These types of bras are the most popular kind of bras there are and are brilliant for when you want to accentuate your silhouette or when you plan to wear an outfit that draws attention to your neck and chest region. They give you a very perky look and tonnes of cleavage.
7. Halter Neck Bra
Halter neck bras are perfect for tops that require a halter neck style. The bras have a singular strap that goes around one's neck or that can be tied at the back of the neck. This style also works well for tank tops. Many convertible bras give you the option of converting them into a halter neck style as well.
8. Bralette
Bralettes are a fashion-first style of bra and are perfect for special occasions. These bras look great when they are worn under sheer blazers, tops with a plunging neckline, or just worn as outerwear. They are usually perfect for women who have small to medium-sized breasts. There are no underwires in a bralette and this makes it very easy to move freely and slip it on quickly.
The best part about bralettes is that petite as well as curvy women can rock it as a top. It is making a raging trend as a fashion statement. You can pair your matte or lace bralette like a boss with a pantsuit situation. Bralettes can also be worn as a top with long, midi skirts for a boho vibe. Make sure to pair the right accessories. Choker neck pieces look great with these outfits.
9. Lace Bra
Lace bras are probably the hottest bra styles that are available on the market. This makes for the perfect choice for special nights with your lover or for a honeymoon. These bras enhance your appearance and help you look super enticing. This material is probably the top-most lingerie preference of most women across the world.
10. Sports Bra
Whether you are lounging at home in yoga pants or you are hitting the treadmill at the gym, sports bras are a necessity. They are best for any physical activity and depending on the nature of this activity, you can pick from a wide variety of low to medium to heavy impact sports bras. The best part about these is that you can wear them outdoors without making them look like underwear. All the cool athleisure styles making the rounds were made for sports bras.
Well, that's all one really needs for now. So don't feel overwhelmed when you look at the crazy and stunning styles that are out there. If you are wondering which style would suit your breasts the most, make sure you try them on first. There is definitely a perfect bra for you in the world, waiting out there for the right fit. What type of bra do you love to wear in general? Share your thoughts with us!
The following two tabs change content below.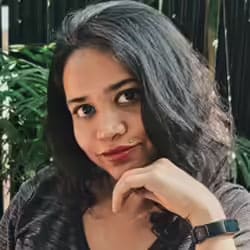 Niharika has a passion for all things art, music, and travel. During her spare time, she likes experimenting in the...
more