The Elegance And Grace Of Actresses From Yesteryears Unmatched!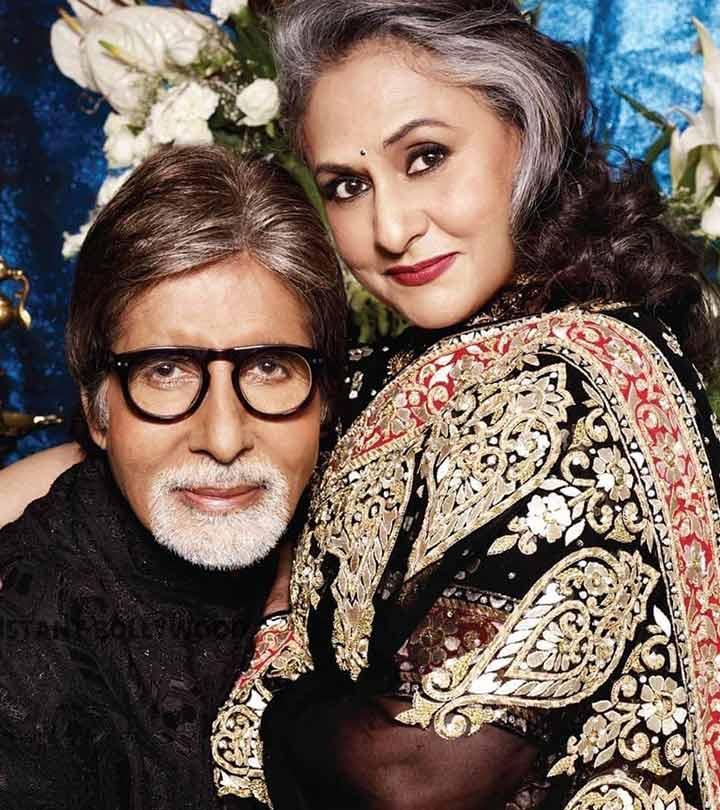 Remember the days of yesteryear when actresses swooned us with their winged liners, shimmery clothes, wedged heels, and bouffant hairstyles? Weren't those the days of sheer excellence? The sixties and the seventies were when actresses took the industry by storm with their drop-dead-gorgeous looks and par excellence acting skills. As a 90's kid, I look back at these days of black and white that transformed into the days of color and I can't help but think to myself that these actresses were the ultimate beauties! No amount of makeup and graphics can level up to their elegance and poise.
Rekha, Jaya Bhadhuri, Waheeda Rehman, Asha Parekh, Hema Malini, and a list of many more such evergreen beauties paraded the beauty galore of Bollywood with ease. With every new release came a new avatar that was imprinted in the minds and hearts of people. Their alluring looks and screen presence made people go ga-ga over them. While time flies by in a jiffy, we all are mere bystanders of what has ensued so far. Here's a list of such actresses that have stood the test of time and just aged gracefully. Personally, I am a fan of the lovely ladies!
1. Vyjanthimala
She debuted when she was barely a teen. And ever since her first movie, she charmed everyone with her looks and talent. After two decades of a successful career in Bollywood, she gave retired from it post marriage. But, over the years, her chubby cheeks have made way to a more defined jawline and dramatic eye makeup. Her svelte frame has still persisted.
2. Jaya Bachchan
Born in Jaipur, nee, Jaya Bhaduri lit up the screen with her beautiful eyes and well-defined features. She married the Bollywood's Big B, Amitabh Bachchan and has stayed away from the silver screen (except for occasional comebacks). Over the years, she has let age do its magic, while she has directed her focus on many serious roads of politics, social issues, etc. Although she keeps herself away from the glitz and glamour of the B-town now, she manages to still look effortlessly beautiful in her natural no-makeup, non-pretentious looks.
3. Hema Malini
Also known as Bollywood's 'Dream Girl', Hema Malini wasn't just an actress who enamored the audience with her looks. Her distinctive accent that came from her Tamilian roots was something that left us all falling in love with this Basanthi.
4. Rekha
We all know her as Rekha, but just like Hema Malini, Bhanurekha Ganesan hails from a Tamil family. She adopted the stage name, Rekha. I was first introduced to her when I watched Umraojaan. I was mesmerized by her beauty, and this was back in 2005 when I was 10 years old. I can understand why the entire nation — including a couple of Bollywood stars were crazy about her. Rekha is the anti-thesis of aging. She has only become more beautiful and more elegant with time. Her stunning silk sarees, her gorgeous locks, and the red-hot lipstick paired with red sindoor is her trademark look that none but the Bollywood Queen alone can carry off.
5. Parveen Babi
She was beautiful, she was often dubbed as a porcelain beauty for her flawless skin and effortless beauty. The seventies were all about creating fashion trends and she was a model-turned-actress who appeared on the cover of Time magazine. Her unfortunate demise shook the people, but her beauty and innocence remains etched in our minds.
6. Zeenat Aman
If there was a recognition that said, "I don't give a damn about what others think," Zeenat Aman would be the first one to wear that badge. Former model and actress, Zeenat, was considered a sex symbol. She broke the stereotypes, wore seductive swimsuits, and redefined the image of a typical Indian woman in Indian cinema. Her beauty and boldness are unmatched.
7. Saira Banu
Saira Banu made her acting debut opposite Shammi Kapoor. Her film Junglee created hysteria in the Indian cinema and throughout her career, she was known as the Bollywood Beauty Queen! Her career was bubbling with emotions and romance, much like her personal life. She got married to Dilip Kumar, and their love story is a tale that everybody envied. She always played parts in movies that spoke to the hearts of the listeners. Her refined looks and doll-like features were every girl's beauty dream.
All that being said, I am a fan of the yesteryear actresses and their style. Because all the actresses of the present day end up mirroring them anyway. Allow me to explain. Long before we adopted the sexy bangs, we Indians we introduced to this hairstyle by the famous Sadhna cut. We have maxi dresses, shimmery jackets, flowery headbands, and winged liners making its way back into the glamour world. However, the sixties and the seventies were the days of substance, elegance, and charm that has no match today. So, let's say old is gold, then? It certainly is!
Who is your favorite actress from the yesteryear? Let us know in the comments below.
The following two tabs change content below.