8 Vegetables You Can Grow In Your Apartment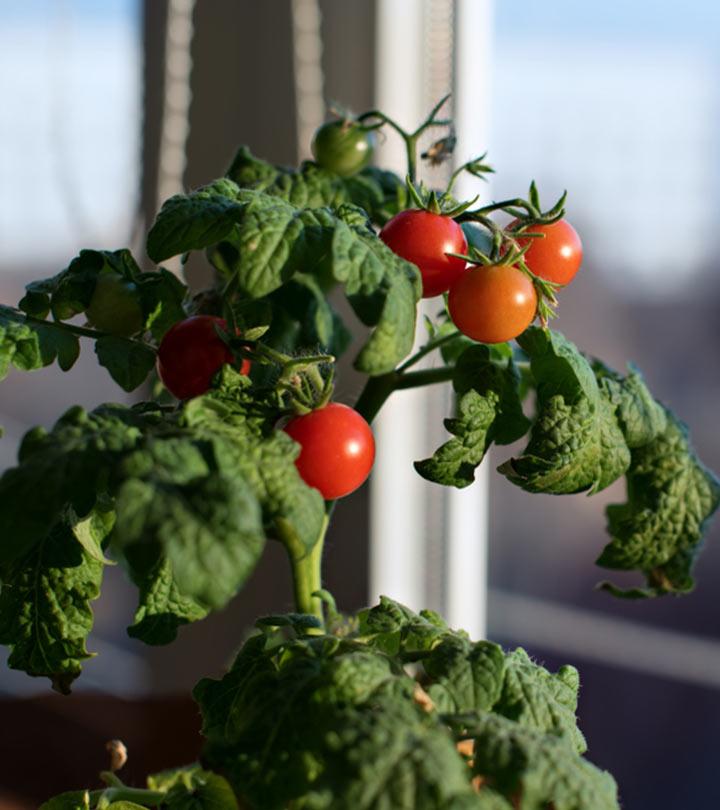 When you think of getting your own place, you never imagine a matchbox apartment with the view of a billboard. But when reality strikes, you realize you hardly have time to rejoice on your balcony amidst your busy schedule. With the high-scale urbanization, it is not only challenging to find a place with a porch and a backyard; it is beyond our budget too. So if you had dreams of setting a beautiful kitchen garden where you would reach out and pluck fresh tomatoes and cucumber for breakfast, you have to live with getting tacos delivered at your doorstep. Does that mean you have to say goodbye to your gardening dreams? Not necessarily! Even though having a garden is a treat to your health and eyes, some vegetables can be grown easily in compact places. You can arrange them vertically inside boxes and enjoy the reaps even from your eighth floor 2BHK apartment. Read on to learn all about growing these babies easily –
Where To Plant
For starters, you need to find a container that is large enough for the roots of the plant to grow comfortably. If your plant is small, any recycling container will do. If you are planning something big, you can use plant pots or even new dustbins. All you need to make sure is, it has a drainage hole, and you keep a tray to collect the excess water so it does not run over your apartment floor or the perfectly marbled tiles of your balcony. Usually, many plant lovers sometimes make the mistake of letting the pot sit there for months. Not only does it leave unwanted stains on your floor, but it will also give rise to mouldy dirt that can hamper the growth of your veggies. Make sure to clean the bottom of your pots properly at least once in two or three weeks.
How To Plant
For vegetable seeds, you need to keep the seeded pot indoors till a sapling emerges. Once you know the plant will survive, you can place it in a place where it receives maximum sunlight. Make sure you buy seeds or planted roots after examining them thoroughly. Do a test with some samples to check if they will really survive the outdoor conditions. No matter what advertising is done on these saplings, it is always a good test that will get your accurate answer.
Placement
The most challenging part about growing an apartment plant is the lack of sunlight. This is why you have to choose a spot that gets the maximum light instead of the drawing-room it looks good in.
Watering
When it comes to watering your plant, the lesser, the better. Because they are apartment grown, they are not subjected to heat of any kind. Hence, they need less water. But you have to keep a check, so they never run out of water. If you feel the air is too dry, you can save a spray bottle and keep the plant covered in water droplets always.
These were some of the basics that you need to ingrain before dreaming about some delicious and organic veggies. You can also try other methods and use some plant growth products if you have become a pro at it and willing to give it a try. Now that you know how to grow them, here are the plants that thrive ideally in contained spaces. The next time you get the seeds, you know precisely where to sow them!
Carrots
Carrots require the least growing space. All you need is a deep container that allows the carrot to grow in full size. Carrots need a lot of light, so you need to hang the plant from your balcony, so it gets an undisturbed 12 hours of light. They are also cool-tolerant plants and thrive at 60 degrees F.
Green Onions
If you feel you are not a great plant mommy and you often forget to water the plant or place it in sunlight, green onion is the one for you. These require minimum maintenance, and you can either plant them by the top cuttings or by seeds.
Herbs
If you love cooking and can afford to spare some containers, you might as well grow your own herbs! Herbs need a lot of sunshine, and you need to make sure the container drains the extra water. They also require very little space so can be placed in window sills as well. The herbs that grow well for kitchen gardens are chives, cilantro, parsley, sage, oregano, rosemary, mint, and thyme.
Hot Peppers
These tropical plants need a warm climate to grow. They are also self-pollinating, so if you get lucky, the one plant you potted might become four in a few months. They require a lot of light and deep soil. It is perfect for those who forget to water plants because dry spells are necessary for their growth.
Leafy Salads
Even if you don't have green hands and you are not confident about growing plants, greens like kale, arugula, and spinach will grow from literally nothing. They need 12 hours of sunlight and can be grown in ice-cream cups as well!
Microgreens
If you want to grow something you can eat, microgreens are the answer. They are packed with vitamins and make excellent sandwich ingredients. You will need to harvest them when they are two to three weeks old, and they grow well in the tiniest of places too.
Potatoes
This may come off as a surprise, but potatoes grow best in containers! They can be produced from potato chunks, and all you need is a deep container. If you feel the potatoes are emerging out from the soil, make sure to add more soil and cover them up.
Radishes
Radishes are quick-growing plants. They take only 30 to 40 days to harvest into the fully grown root. They don't need much light but make sure they have ample space for each bulb to grow.
So, now that you know what all you can grow in your kitchen garden, what are you waiting for! Growing your own veggies is not only a step towards healthy eating; it also gives a boost to your mental health. Make sure you use natural pesticides to keep the bugs at bay and keep the saplings secure from your pets. Do you have any favorites when it comes to homegrown vegetables? Let us know in the comments below!
The following two tabs change content below.