5 Videos Featuring Fruits That Make Your Skin Healthy Do you feel that your skin has lost its sheen? Rather than slathering a number of beauty creams on your skin and spending large bucks on such products, why not resort to natural means?
As per a well-known fact, fruits are the best medicine to treat anything and everything, and a glass of fruit juice guarantees to provide a naturally glowing skin and clear complexion.
Here are five videos featuring the health benefits of fruits that can help you achieve healthy and glowing skin.
1. 10 Amazing Health Benefits Of Custard Apple (Sitaphal)
Custard apple, also known as sitafal or sharifa in Hindi, is one of the most favorite fruits of many. The soft fruit with a creamy texture is rich in antioxidants, calcium, iron, magnesium, and potassium and comes along with a number of health benefits. The tasty fruit is also an alternative to dairy products as the nutritional valuesof both are similar. That makes it perfect for people who are allergic to such products.
Here is a video on 10 amazing health benefits of custard apple. Watch the video and start eating the fruit. You'll surely start noticing results soon. You can either have it just like it is or in the form of desserts, shakes, or smoothies.
2. 10 Health Benefits of Pomegranate (Anar)
Pomegranate or anar is one of the healthiest fruits on the planet and is also known as "the fruit of paradise." It is not only known for its combination of juiciness and crunchiness, but its nutritional value makes it one of the best fruits as far as the health aspect is concerned.
Drinking a glass of pomegranate juice daily allows for an easy and quick assimilation of all the nutrients in the bloodstream. Being rich in folic acid, vitamins A, C, and E, pomegranate provides numerous health and skin benefits. Watch the video below and learn more about the health benefits of pomegranate.
3. 10 Amazing Benefits Of Lime (Nimbu) For Skin & Hair
Whether consumed as juice or used in dishes, lime is everyone's favorite citrus fruit. It adds a refreshing zest to any drink. It helps in cleansing the body and enhancing its immunity. Lime is a sour fruit with an acidic taste that has alkaline effects in the stomach.
Citrus fruits are known for their benefits for skin, health, and hair, and lime is no different. It is an excellent source of vitamin C, B6, potassium, flavonoids, and limonene, making it extremely beneficial for our health. Limonene is a phytochemical that has anticancer effects. It helps in increasing the level of enzymes that detoxify carcinogens.
To learn more about the benefits of lime, watch the video below.
4. 10 Amazing Tamarind Benefits For Health (Imli)
Tamarind is also known as imli, and is tangy, yet sweet. It is used in chutneys, pickles, and many more dishes.
Tamarind contains a significant level of vitamins B, C, and E, calcium, potassium, phosphorus, and dietary fiber. It also contains many organic compounds that make it a powerful antioxidant and anti-inflammatory agent. Tamarind also rejuvenates the skin cells and promotes hair growth.
Wondering what might be the other health benefits of this tangy tamarind? Watch the video below.
 5. Top 7 Amazing Benefits Of Walnuts For Brain And Skin
Most of the times, the simplest foods turn out to be great for your health. And this is certainly true in the case of walnut. It is a perfect combo of protein, fiber, healthy fats, antioxidants, vitamins, and minerals.
Walnut is also known as the king of nuts as research shows that it can boost our health in a number of ways. The nuts are also a rich source of omega-3 fats that help in improving the health of brain and also protect our body from cancer and heart diseases.
Here is a video featuring the health benefits of walnuts for brain and skin.
These were a few fruits with awesome health benefits – choose what you like best!
The following two tabs change content below.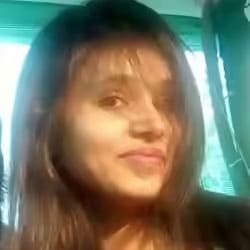 Jyotsana Rao is an engineering graduate from NIT, Nagpur, who discovered her love for writing during her undergraduate days. She is passionate about writing about everything related to beauty - makeup, fashion, hairstyles, skin care, or hair care. When this social media junkie isn't stalking the world of fashion and glamour, she loves spending her time traveling.