5 Videos Featuring Home Remedies For Lustrous & Healthy Hair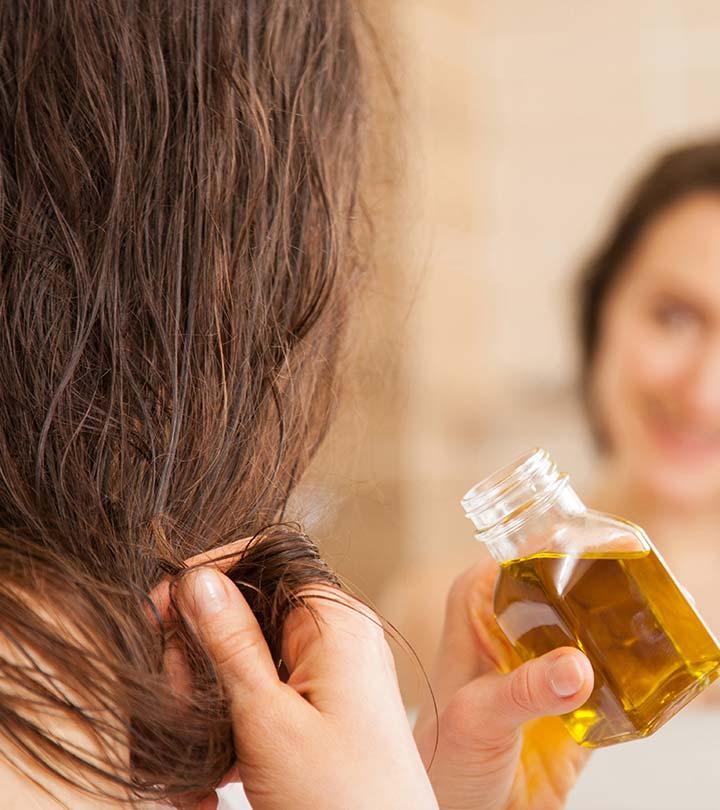 Who doesn't dream of beautiful locks? Getting healthy and bouncy hair is now made easy for you.
You need not visit a salon frequently and spend on expensive hair care products for a healthy and lustrous mane. With the help of these inexpensive home remedies, tips, and tricks, you can condition your dry and brittle locks, and make them gorgeous and healthy. Take a look!
1. 2 Superb Natural Home Remedies Tips To Increase Hair Growth
Hair loss – once in a lifetime, we often go through this, and it feels like are we suffering from some autoimmune disease. Moreover, spending a large amount of money on medication with no improved results makes us feel more depressed.
To help you out with this situation, we have come up with two solutions. Take a look at these two simple home remedies that will help promote hair growth.
The ingredients in the first home remedy include coconut oil, olive oil, almond oil, and castor oil. All the ingredients come with their own sets of benefits that help promote hair growth.
Another recipe includes lemon juice and coconut oil or olive oil. Lemon juice is rich in antioxidants, and is excellent for treating dandruff and itchy scalp. Mixing it with oil makes the application process easy and more beneficial for hair.
For more details on how to use these home remedies, watch the video below.
2. How To Stop Hair Fall At Home Naturally
Hair fall can be caused due to a number of factors, and the reasons may vary from person to person. Some of these factors include nutritional deficiency, stress, hormonal imbalance, excessive usage of heat styling products, or it might just be a sign of aging.
But, you need not get worried!
We have some amazing home remedies that can help stop hair fall without any side effects. Here is a video that explains all the causes of hair loss along with the solutions (step-by-step procedures) on how to deal with it. Check out the video!
3. 3 Natural Home Remedies To Get Rid Of Dry And Frizzy Hair
Frizzy hair is one of the most common problems faced by women today. There are many factors that make hair frizzy, such as pollution, chemicals, and heat styling tools that we use so judiciously on our hair.
Here is a video on amazing ways to get rid of frizzy hair naturally at home. All the treatments include the usage of natural ingredients that contain essential nutrients that are extremely effective in treating dry and frizzy hair. There are also a few useful tips that you must know to prevent any further damage to your hair.
Watch the video to learn more about them.
4. 2 Best Home Remedies For Hair Breakage Treatment
Your hair speaks a lot about you, and it imparts a feminine grace. But then, what if your hair has become weak and brittle? How depressing is that!
Hair breakage is a common problem these days. And, it is annoying too. There are medical treatments and surgical methods that can make your hair look thick. But they are either too expensive, or come with severe side effects.
So, how to get rid of this problem? Fret not, we are sharing a video featuring two home remedies to prevent hair breakage. Watch this video to learn more about them.
5. 3 Best Homemade Beauty Tips For Hair
We know how distressing it is to see the condition of our hair deteriorate day by day. An improper hair care regimen can cause further damage to your hair, leading to hair loss, split ends, and other damages.
If you have dry, dull, and frizzy hair, incorporating these healthy washing and styling tips can help you protect your hair from further damage. Though there is no shortcut to growing fuller and more luscious locks, these simple homemade tips can help you in getting long, beautiful hair. Watch the video below to learn more about it.
Hope these videos help you in maintaining the health of your hair. Share your views in the comments box below.
The following two tabs change content below.