5 Videos Featuring Home Remedies You Need To Try This Summer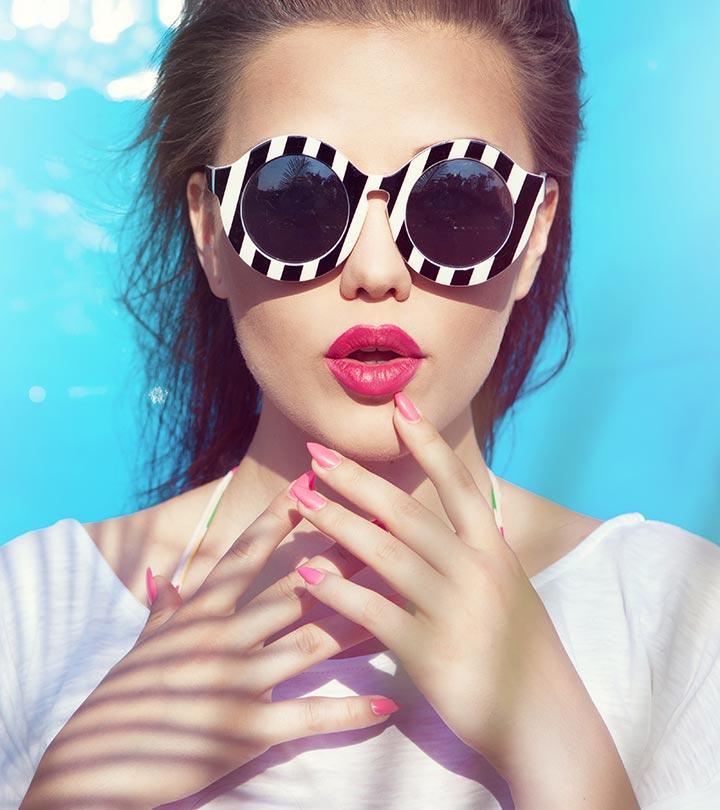 While the summer season is particularly pleasant for few people, it can turn into a nightmare for those who have an allergy or issue with the scorching sun and prickly heat. People usually get heat rashes, which is also known as miliaria in medical terms. A few other people suffer from tanning or blisters – the list goes on!
Here is an all-in-one guide featuring a few home remedies that can help you to beat the heat this summer season.
1. 3 Useful Home Remedies To Remove Tan
Summer skin care calls for special attention as during this time of the year, the natural oils from the skin start flowing freely, making your skin appear dull, blemished, and oily. Moreover, the increased susceptibility to harmful UV rays leads to skin tanning, dark patches, and wrinkles.
Tanning is probably one of the major problems of the summer season, and getting rid of the tan is not an easy and quick job. Many cosmetic brands promise quick solutions, but most of them are either unable to give the desired results or cause serious side effects on the skin.
Here, we are sharing a video on how you can remove tan at home using simple home remedies. Watch the video below and learn more about it.
2. 3 Home Remedies For Sunburn Blisters Treatment
The scorching summer can be extremely dangerous for your skin and can cause sunburns that lead to redness and a burning sensation.
The most effective way to treat this sunburn is right there in your kitchen, i.e., green tea. Its anti-inflammatory property successfully mitigates the symptoms of a sunburn. Green tea contains tannic acid that helps in soothing the burning sensation and also in healing the skin fast. Here is a video on how you can use green tea to get relief from a sunburn. Watch the video to learn more.
3. 3 Powerful Natural Home Remedies For Getting Rid Of Dark Neck
Dark skin patches around the neck can be embarrassing. Although it is not caused due to any infection and neither it is contagious, it still makes a few people cringe, making them think of it as a result of poor hygiene. Some of the factors that cause the skin around the neck to darken can be hormonal changes, over-exposure to the sun, or acanthosis, i.e., a skin condition that causes dark patches on and around the neck.
Here is a video on three powerful home remedies that can help you get rid of a dark neck. The ingredients used in each home remedy are natural and do not have any side effects on the skin. Watch the video to learn more about these ingredients.
4. 3 Simple & Best Home Remedies For Prickly Heat Treatment
Prickly heat is another serious problem that may happen during the summer season. It can happen anywhere on the body, but few areas that are more prone to prickly heat are the neck, feet, palm, groin, armpits, and back.
It usually gets resolved as the weather cools down but sometimes they can be very painful. All you need as a remedy is to cool down the affected area. Its symptoms include burning sensation over the affected areas, inflammation, and small bumps or rashes.
Here are three simple home remedies that can help in the treatment of prickly heat rashes. Watch the video below and say bye-bye to prickly heat.
5. 3 Effective Home Remedies To Get Rid Of Pimples & Forehead Acne
Pimples and acne are yet another common problem that occur during the summer season. Due to the heat outside, our body tends to secrete more sebum, making our skin oily, which eventually leads to pimples and acne. A few other factors that cause pimples on our skin are hormonal changes, stress, clogged pores, or dandruff that fall on the forehead.
Here, we are sharing a video on three effective home remedies that can help you get rid of pimples and acne on forehead. Watch the video below and learn more about them.
Try out these home remedies and protect your skin from the heat. We hope you like the videos. Share your views in the comments box below.
The following two tabs change content below.