5 Videos Featuring Upper Body Workouts You Can Do At Home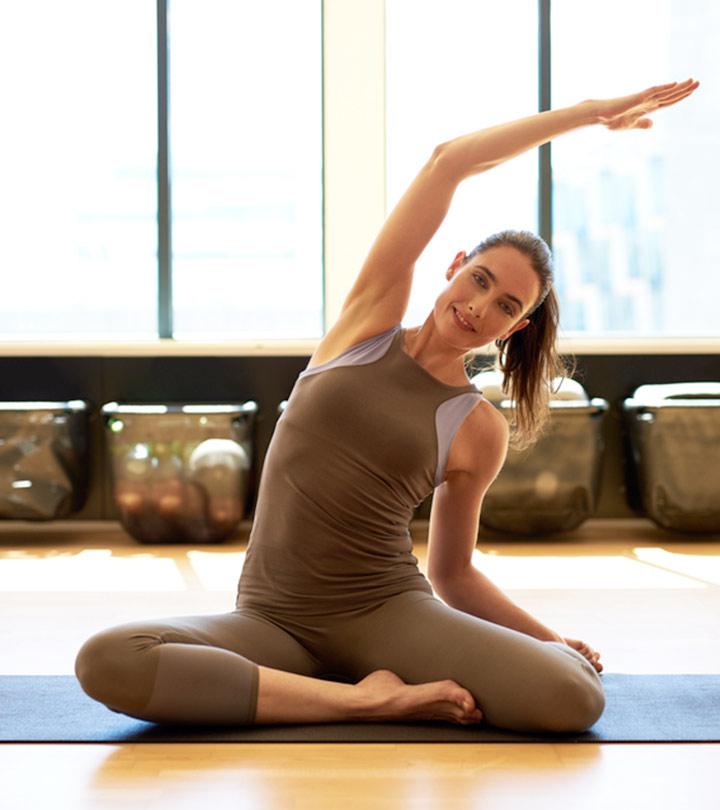 Exercise is an absolute necessity to be healthy. But whether it is the lack of motivation or proper equipment, or the cost and traveling time to the gym, we let these meaningless obstacles stand in our way. In reality, all you need is to believe in yourself and start working hard. With these simple how tos, we are going to make your workouts much more easier (and fun!).
Check out these easy upper body workouts for women that you can do at your home and build the strong and toned upper body that you moon for.
1. HIIT Upper Body Workout For Women At Home – Upper Arms, Chest, And Back
Fitness fads come and go, but few like yoga and pilates are evergreen. Another workout that is joining the trend is HIIT workouts, i.e., High Intensity Interval Training. HIIT workouts are quick and last for around 30 minutes, including warm up exercises and cool downs.
Experts suggest that the vigorous nature of HIIT workouts can charge fat-burning, boost metabolism, and also improve cardiovascular fitness. In short, they are quick, effective, and perfect for those who are running short of time, yet wish to work on their body.
Here is a video featuring some fantastic HIIT upper body workouts. You can watch it and start practicing the exercises right away.
2. The Upper Body Workouts
The upper body workouts usually focus on effectively toning the chest biceps, triceps, back, shoulder muscles, and arms. They also improve the strength and flexibility of muscles that, in turn, lead to better cardiovascular health.
We are sharing a video that includes a few exercises related to upper body workouts. They are as follows:
(i) The Dumbbell Incline Chest Press
(ii) The Dumbbell Front Raise
(iii) The Dumbbell Lateral Raise
(iv) The Deep Push-Up Workout
Watch the video and learn how to perform them at home.
So, ladies, it's time to pick up your dumbbells and boost your energy levels and mood by performing these simple workouts at home.
3. 5 Best Power Yoga Poses For Upper Body Workout
Who doesn't wish for strong and toned arms and muscles? If you're not noticing any results from your basic strength-training exercise, then here's a treat for you.
Power yoga can help you achieve your goals quickly. You might find these poses a bit challenging in the beginning as they require holding your body weight in unique positions. But soon, you'll start seeing the results in your arms and upper back, and that's the first step towards turning your body into a sexy one.
Here is a video tutorial on five best power yoga poses for upper body workout. Check out the video below and learn the best power asanas.
4. 5 Exercises To Reduce Belly Fat
Women love to flaunt their beautiful bodies, and belly fat is a big NO! Is your belly fat giving you sleepless nights? If yes, then you surely need to make some changes in your lifestyle. Exercise and proper diet go hand in hand. If you believe that only dieting will help your dream come true, then you are on the wrong path. You must include an hour of exercise in your daily routine.
The best way to get a slim waistline is to exercise. Here is a video on five exercises that will help to reduce belly fat. Watch the video, workout, and flaunt your lovely waistline.
5. 6 Best Yoga Poses For Flat Abs
The best way to get flat abs is to incorporate core work into the workouts that you already do. Yoga not only improves the flexibility of our body but also helps in relieving stress.
The flat tummy yoga asanas help in reducing belly fat as the poses fire up your core muscles, reduce belly fat, and strengthen the core. Here is a video on six best yoga poses for flat abs by a well-known yoga instructor, Millena. Watch the video and follow the instructions as per the instructor. Practice it on a daily basis and soon you will be able to see the results.
We hope that these videos help you with your workout. Share your views in the comments box below.
The following two tabs change content below.