'Will that FEAR stop him from slapping her': Vikram Motwane Slams Kabir Singh Director Sandeep Vanga On Twitter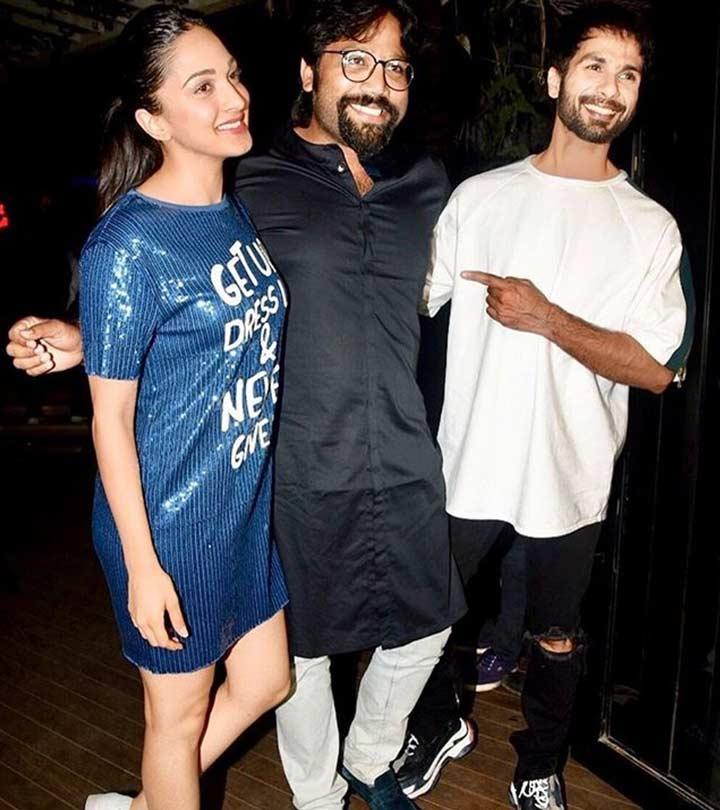 On the 27th of November, the entire country was left in a state of shock recently when the body of a 26-year-old veterinarian was found charred and disposed off in the state of Telangana. The victim hailed from Hyderabad and was on her way home when her scooter broke down, and she was accosted by the accused. The criminals first offered the victim help and then went on to kidnap, assault and gang rape the victim before disposing off her body underneath an Underpass in Chatanpally. The events of the crime are incredibly graphic and violent in nature, and many people drew parallels to the Nirbhaya rape case that had occurred in New Delhi in 2012.
Many celebrities, from cricketer Yuvraj Singh to actors Richa Chadda and Farhan Akhtar spoke about the crime and expressed their concerns over the safety of women in our country. However, Sandeep Vanga landed in hot water (again) for his tweet regarding the issue. Read on to know what exactly happened.
The Tweet
Netizens have been sharing pictures of the criminals and asking for the government to deliver capital punishment, but as usual, the government is taking its own time. Even politicians have come forward and asked for the case to be sent to a fast track court but to no avail. Director of Kabir Singh and Arjun Reddy, Sandeep Vanga added his two cents into the incident. He wrote "Fear is the only factor which can change things radically in a society and fear should be the new rule. Brutal sentencing will set an example. Now every girl in the country needs a firm guarantee. I request @warangalpolice to come into action. #RIPPriyankaReddy."
Public Outcry
After the tweet was posted, many netizens came forward to call out the director for his hypocrisy. The director's films Kabir Singh and Arjun Reddy are known for glorifying toxic masculinity and violence against not just women, but men as well. The Twitterati found it ironic that a director who has openly spoken about how couples who hit each other are still in love, is now suddenly concerned about women's safety issues. In the offending scene, Shahid Kapoor's Kabir Singh slaps his girlfriend's (played by Kiara Advani) character across the face.
Director of Lootera, Vikramaditya Motwane called Sandeep Vanga out in a shady tweet 'Will that FEAR stop them from slapping her?' This was in reference to a comment passed by Sandeep Vanga about couples slapping each other out of love. Another celebrity who came forward to slam Sandeep Vanga was singer Sona Mohapatra who wrote "Would also help if you did your job better. Stop making films where you glorify sexist behavior, misogyny, and violence against women. Films like #KabirSingh aka #ArjunReddy where you ride on male toxicity for commercial gain. Maybe use your ' virtue signalling' in your work?" Other Twitter users also expressed distaste and aimed at the director with tweets like "That's rich coming from you!' and 'Make movies like Arjun Reddy and Kabir Singh, glorify toxic masculinity and tweet about fear. Not nice." All of this comes after Malayali actress Parvathy Thiruvothu criticized the film and its lead character for encouraging not just violence against women but 'copycat' would use this film as inspiration for their own depraved actions. According to the acclaimed actress, both Arjun Reddy and Kabir Singh had the language of glorification unlike its counterpart, Joker which presented the storyline for the viewers to see as it is. Read some of the Tweets below
What Others Have Said Regarding The Crime
Actor Salman Khan took to Twitter to refer to the criminals as 'shaitan' (meaning demons) disguised in human form and brought up a valid point in that 'Beti Bachao' should not just be a campaign but should actually show through. Rajya Sabha MP and former actress, Jaya Bachchan stated that the criminals should be lynched in full view of the public. The Leader of the Opposition party, Ghulam Nabi Azad said that there was a need to take a stand together against such atrocious crimes. Telangana chief minister, K Chandrashekhar Rao ordered for the establishment of a fast-track court for the trial of the case and pledged to provide the victim's family with whatever necessary help was required. Asha Devi, the mother of the victim of the 2012 Nirbhaya gang-rape case, said that what happened to the young veterinarian was extremely barbaric and that she hopes her family receives justice quicker than her own family that has been fighting for seven years.
Where Are The Criminals Now?
The perpetrators of this horrendous crime have been apprehended and sent into judicial custody for fourteen days. The Mandal executive magistrate has passed orders that the accused cannot be produced on fast-track court at Mahabubnagar as there is a non-availability of the judge. This has sparked widespread outrage across the state and protestors have gathered outside the police station where the criminals are being held. The accused, whose names are Jolly Shiva, Mohammed Arif, Jolly Naveen, and Chintakunta Chennakeshavulu are most likely going to be shifted to Mahabubnagar.
Considering the heinous nature of the crime, the criminals must not be shown mercy and must be dealt with the utmost urgency rather than delaying the process further and further. Our hearts go out to the family of the victim and hope they receive the justice they deserve.
The following two tabs change content below.

Latest posts by Niharika Nayak (see all)

Niharika Nayak
Niharika has a passion for all things art, music and travel. During her spare time she likes experimenting in the kitchen, painting pop culture icons and chasing after random street cats. Her dream is to one day own an amusement park so she can ride roller coasters for free.