10 Ways To Dress Fashionably Without Spending Your Entire Paycheck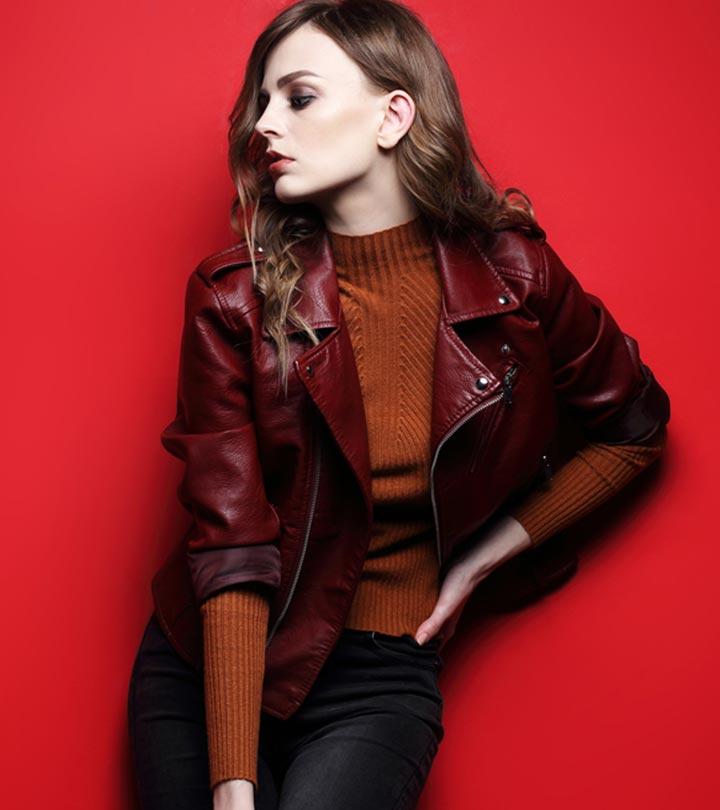 It may sound surprising, but fashion is not always about buying things you can barely afford. While most of us are hooked on celebrity outfits and luxury brands, several A-listers still prefer to get unique pieces of clothing from flea markets! If you don't believe us, follow celebrities like Demi Moore, Emma Watson, Julianne Moore, and many more who swear by getting the perfect outfits from the most unexpected markets. So the fact is, to appear attractive, you need not spend a fortune on clothes or follow the most recent fashion trends. A little creativity, and knowledge about what you should wear and your body type goes a long way. Read on to know them all!
1. ChooseThe Fabric With Care
Neoprene, linen, and tweed are three fabrics that, despite being more affordable, give the impression of being high-end and sophisticated. This style of clothing may be found at a minimal cost while yet providing a stylish and elegant appearance.
2. Go For Faux Suede
It is not always possible to buy high-quality fabrics and fashionable clothing. But thankfully, you may save a lot of money if you buy a faux that looks just like the real thing rather than a cheap knockoff. Suede is a great illustration of this idea because it is more eco-friendly than leather and lasts longer than vinyl.
3. Choose Pointy Shoes
Forget about filling an entire wardrobe with shoes you'll never wear. Buying a pair of pointy-toed shoes is the best option since they provide more flair to your legs and body. When paired with the right attire, they may be worn everywhere from the workplace to a cocktail event with style. While platforms were indeed fashionable for a while, but oftentimes make even high-end or designer footwear seem dated and cheap.
4. Don't Over Accessorise
It's all in the details when it comes to determining a garment's quality and price. If you are looking for something basic, yet feminine and attractive, avoid adding too many ornamental components to your outfit. Most designer clothing already has lace embellishments.
5. Pay Attention To Zippers
The first item that will stand out is an unzipped area or a zipper that doesn't go with the rest of the garment. For this reason, it's crucial to pay attention to the finer points. If you're going for a colorful or eclectic look, invisible zippers are the way to go.
6. Combine Different Textures
To add variety to your appearance without resorting to an abundance of accessories, try mixing different textures & materials. It will give the impression that you are effortlessly chic. Denim, linen, silk, linen, etc. all work well together, and you can switch between them with the seasons.
7. Throw In Some Gold Accessories
This is a straightforward strategy, yet it works well. Choose understated clothing and accessories in timeless colors, such as black, white, and brown, and embellish with fake gold. If you wear this with a t-shirt and jeans, you'll instantly seem more put together and fashionable.
8. Invest In Thing You Need
Put more of your clothing money into items that you wear frequently. It's better to invest in a few high-quality pants and shirts than to stock up on a bunch of inexpensive pieces if you know that's all you'll be wearing. The reverse is true for special event gowns and other garments that you understand you will only wear once.
9. Tuck Your Shirts In
There's no cost to tucking in your shirt, but it may make a huge impact. You may get a timeless and sophisticated look by tucking your shirt or t-shirt into your slacks. In addition, you won't have to fret over spending an inordinate amount of time ironing.
10. Wear Monochrome Dresses
It's worth a try to wear all one color, which might be intimidating if you're not used to it, but especially if you're used to wearing black or another dark color. It makes no difference if the clothing is cheap or basic. Wearing white will make you appear more polished, feminine, and chic.
While high-end fashion mostly comes at a price, you don't have to go overboard with it. Make sure you look for things that appeal to you and you feel comfortable in. Look closely at the stitch, the feel of the fabric, and the cut of the dress, so you know it will suit your body type. Also, never underestimate colors, a tiny shift in shades can do magic in how you look. So what is your secret to keeping your wardrobe fashionable and on a budget? Let us know in the comments section.
The following two tabs change content below.