What Does Your Birth Flower Say About You?
Most of us know that we have a zodiac sign and a birthstone. In fact, there are separate birth signs for different people according to their particular culture. But, did you know that you have a particular birth flower according to your birth month? For people who like to know about the things that are associated with their birth time and month, the birth flower is a fun and meaningful concept. Your birth flower can say a lot about your personality and it is believed that having these flowers around you adds luck to your life. So, before you go flower shopping for your birthday, anniversary, or even wedding, know what your birth flower is! Also, some lucky people have two birth flowers. Are you excited to know if your birth flower is your favorite flower? Read on.
January- Carnation
Carnation symbolizes love, distinction, and fascination. There are different colors of carnations and each one of them has its own meaning. However, the strongest color is pink, which stands for the selfless love of a mother. If you are born in January, you are going to be an amazing parent. You are full of love and care. You are the kind of person who actually listens when the other person shares their thoughts with you. Your friends, family, and partner are so lucky to have you!
February- Iris And Violet
Iris stands for valor, faith, and wisdom, while violet represents loyalty, watchfulness, and faithfulness. If your birth month is February, you are a very responsible person. You are loving and caring, but don't express it as much as others. You have a heart of gold and you would do anything for the happiness of your loved ones.
March- Daffodil
Daffodil symbolizes new beginnings and rebirth. If you are a March baby, you lead a fast-paced life. The past cannot hurt you, because you do a pretty good job leaving this behind. This quality in you often hurts others, since it may make them feel that they've been forgotten or replaced. Also, daffodils are supposed to omen of bad luck, which is why it isn't a great idea to gift them to anyone. Just buy them for yourself and it's okay.
April- Sweet Pea And Daisy
Sweet pea is a flower that symbolizes delicate and blissful pleasure. Daisy represents innocence, purity, and loyalty. If you are born in April, you have the purest soul. You never think hurting anyone intentionally and all you know is to give. This makes you weak in front of other people's eyes and some of them may even try to take advantage of your kindness. However, your inner power and goodness will help you overcome all the challenges in life and move forward towards great heights.
May- Lilly Of The Valley
Lilly of the valley is one of the most beautiful flowers. It stands for purity, sweetness, and humility. If you are a May baby, you are beautiful inside out. People love your company and that's certainly for a good reason!
June- Rose
Different colors of rose symbolizes different concepts, such as friendship, peace, and love. If you're a June baby, you are passionate and charismatic. People are drawn towards your personality pretty quickly.
July- Delphinium
Delphinium represents levity and lightness. It also stands for ardent attachment and an open heart. You are a loving and caring person. You are most probably an extrovert and love spreading your joy to others.
August- Gladiolus
Gladiolus is a beautiful flower that symbolizes strength, moral integrity, and infatuation. You have a very strong personality in the center of which lays a tender core that falls for infatuations. This is why people born in August often misunderstand their own feelings and end up doing the wrong things. You always want to be right and you have a strong sense of morality. However, remember to think about things deeper and with an open mind before letting your strength and morality influence your feelings blindly.
September- Aster
Aster stands for love and patience. People born in September are very patient. Because of this very reason, you fail to raise your voice against injustice even when you know that it's wrong. You don't want to get into any trouble and you keep tolerating other people's wrongdoing. But don't worry, because you will grow into a stronger person eventually learn how to stand up for yourself.
October- Calendula
If you are October born, calendula is your birth flower. It stands for warm, undying love, and grief. This flower is associated with funerals in many places all over the world. But it means that your love never dies and when you love someone or something, you love it with whole-heartedly. Moving on is not really your thing and a part of your heart will always store the things that you've loved.
November- Chrysanthemum
Chrysanthemum stands for joy, optimism, and friendship. November babies are very optimistic and people love to be around them. If you are a November baby you are full of joy and you have many friends. However, being too optimistic can get you in trouble since you don't know how to sense negativity and danger.
December- Poinsettia And Holly
A December person is always cheerful and loves to celebrate their life every day. Your birth flowers poinsettia and holly represent success, truth, celebration, and good luck.
Now you know which flowers to get for your office desk! Tell us about your birth flower and if it's your favorite flower or not. Also, let us know in the comments section if these flowers have brought any difference in your life.
The following two tabs change content below.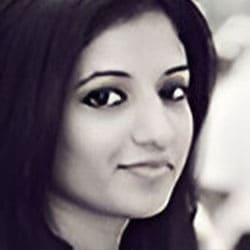 Latest posts by Chaitra Krishnan (see all)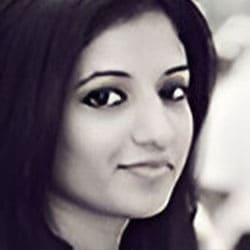 Chaitra Krishnan
Chaitra is a passionate writer and fashion enthusiast. A fiction fan and poetry lover, she goes by the motto "When life throws lemons at you, mix the juice with some honey and get rid of your tan!" Also, jumps at the word "Sale".