What Happens To Your Hair When You Cut Down On Coffee?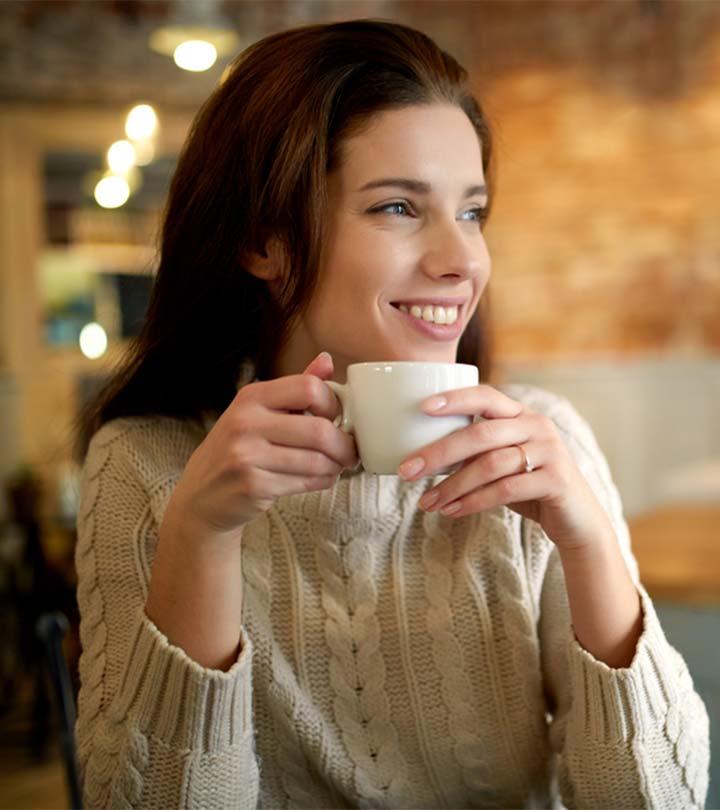 Nothing comes close to the feeling of sipping on freshly brewed coffee from your favorite mug. Coffee, one of the most loved beverages around the world, always has a way of creeping into our hearts. You must have read articles that suggest narrowing down or quitting caffeine for health reasons, but here is something you should read before you take that major step. It sure is great to energize your dull mind, but it also works wonders on your hair and skin. For starters, what if I told you, coffee helps your hair grow thicker and shinier all the way long! Want to know more? Read on to find out how exactly what cutting down on coffee can do to you:
1. Your Hair Growth Will Slow Down
Who doesn't want a lovely cascade of hair flowing right down to their waist? We know the struggle of growing it out, especially with arch enemies right around the corner like pollution, stress, and split ends. However, if you drink coffee, the caffeine present in it targets hormones like dihydrotestosterone that cause hair loss. It also assists cells in generating organic compounds that activate hair growth. Sticking to a limited number of cups will help maintain the thickness of your hair while keeping you energetic throughout the day.
2. Your Hair May Lose Its Luster
Natural shine is challenging to maintain in our busy schedules full of commitments and some free "me" time. You may have considered using conditioners and serums, but they are not the permanent solution. Coffee, on the other hand, breathes new life into dull and lifeless hair. It increases your blood circulation and delivers nutrients to your hair roots, making them look glossy, naturally. Black coffee intake is great for better results. If you are a product explorer, there are plenty of coffee hair masks out there for you to experiment with on the weekends.
3. Your Hair May Become Brittle
Long hair is not enough if the quality is not up to the mark. While other hair products add radiance to the hair shaft, coffee provides it strength and glow from within. The properties present in caffeine increase the flow of nutrients to the scalp and prevent hair follicles from becoming weak. Drinking coffee will make the roots of your hair grow stronger and keep hair fall at bay. As you can see, coffee's benefits are more than just a boost of adrenaline rush.
4. Your Hair May Lose Its Volume
There is nothing more disheartening than seeing your hair fall off in clusters. Now that you have tried all kinds of natural remedies and hair products to make it look voluminous, why not just get to the kitchen counter and fetch the main ingredient instead! Most hair care products have coffee as the volumizing agent to make it look fuller and denser, so drinking coffee maximizes the effect and adds bulk to your hair naturally.
5. Managing Your Hair Might Be Harder
It's true the texture and thickness of hair depend on your genetics, but eating healthy can fill in the genetic gap and give you firmer and shinier hair. Caffeine has qualities that tame unruly hair and provide essential vitamins and nutrients to your hair roots, making them tangle-free and manageable.
Now that you know that drinking coffee is a massive boon to your hair, here are some creative ways to use coffee for your DIY hair care routine.
Coffee Hair Dye
Coffee is the best natural dye for your hair. The dark color stains your hair and hides the premature grey hair. If you are a coffee fan and never run out of coffee in your kitchen, wash your hair off with espresso and watch your hair turn into the perfect shade. By that, we don't mean emptying a steaming cup of coffee on your head. Purchase a leave-in conditioner and whip it with grounded coffee, the thicker and darker the better. Mix it as much as possible to create a smooth mix. Wash your hair only with plain water and tap your hair with a towel until your hair is damp and all the excess water is removed. Coat the coffee hair dye mix to your hair and leave it on for a good 30 minutes.
Coffee And Coconut Oil Hair Mask
Pampering your hair with the coffee mask gets it soft and shiny. All you need to do is add one tablespoon of roasted coffee beans to a cup of coconut oil and brew it well. Apply it once a week on washed hair and see your hair quality improve in no time.
Coffee Conditioner
To add a natural luster to your hair, follow this simple recipe. Take some freshly brewed coffee in a jar and let it cool. Carefully pour it over your shampooed hair and let it soak for 5-10 minutes. Rinse your hair thoroughly with cold water. Once dry, brush your hair gently and flaunt the shine.
Coffee Lemon And Yogurt Hair Pack
Take a cup of plain yogurt and add a scoop of coffee powder with 5 drops of lemon juice. Make a thick paste and apply it to your hair. Let it sit for 30-40 minutes and then rinse it gently with cold water. Make it a weekly affair and you will be left with shiny and glossy hair in no time.
Coffee Sugar Hair Scrub
There is nothing better than coffee when it comes to homemade scrub. Ground coffee mixed with sugar exfoliates your scalp gently, making it clear off excess oil and dead skin. All you need to do is combine both the ingredients into a paste and massage it onto your scalp gently for 10-15 minutes. Leave it for 30 minutes and wash it off with cold water.
So now that you know coffee is your best friend, don't hold back. Whether you drink coffee or use it as a hair or skin product, its awesome benefits are countless. However, make sure you keep the coffee intake limited to two cups per day and enjoy the beverage without interfering with your health. Overdose will definitely land you in a soup and interfere with your sleeping patterns as well as your digestive cycles. Let us know if this article was of help to you in the comments below!
The following two tabs change content below.