What Is The Curly Girl Method, And Why Do People With Straight Hair Use It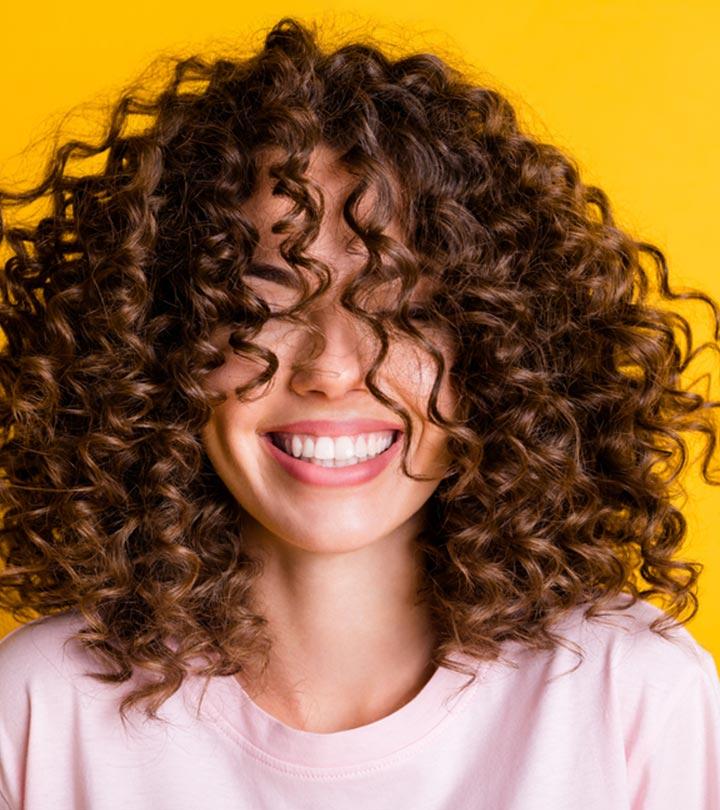 It is safe to say that every person, at least once in their life, has wondered what it would look like if they had different hair texture. Those with curly hair often experiment with straighteners, and those with straight hair try curling them. But we have something that will surprise you. Did you know that curly hair can be hidden underneath straight hair? All you have to do is wash your hair differently. Curly-haired individuals often apply the Curly Girl Technique to tame their ringlets and add luster to their locks. We'll go through how this technique works and how it may drastically alter the appearance of any type of hair.
What Is The Curly Girl Method?
The Curly Girl Method is an exclusive way of hair care that was designed for curly hair and helps reintroduce hair's natural texture. This technique is great for taming unruly curls and giving them a more polished appearance. This approach seeks to identify mild hair care that protects the hair cuticle, keeps the hair hydrated and in its natural curl pattern, and highlights the curls.
What Are The Specialities Of The Curly Hair Method
It's advisable to wash hair as per the "co-washing" approach, using balm or conditioners. Switch to a shampoo that doesn't include sulfates. Hair should be dried using a diffuser tip and it's best to avoid using combs or brushes. Carry out the practice of thorough hair moisturizing with the aid of hair masks once a week. Special heat caps are ideal since they increase the product's penetration into the hair shaft. Stop using any silicone-based hair care products immediately. Note that after the first wash and style, you will see the results of employing the Curly Girl Method. But, it will take roughly 6 weeks for the whole metamorphosis to take place.
How to Wash Your Hair
Step 1
Prep Your Hair
Get rid of any traces of previous hair care products before making the switch toward the Curly Girl Method. Use a sulfate shampoo for this purpose. Yes, you read that right. We will clean the sulfate later, but using sulfate will help remove the grime from your hair first. Cleansing your locks and scalp with this product is a breeze. This step is unnecessary going forward if you adopt your Curly Girl Method in its entirety.
Step 2
Wash Your Hair
Hair conditioner or sulfate-free shampoo should be massaged into the scalp at the hair's roots for one minute. For this purpose, a special brush designed for massaging the scalp might be used. Next, wash it out with water, and the resulting foam will clean your hair from root to tip.
Step 3
Detangle Your Hair
Use a conditioner to undo the knots in your hair. To apply a conditioner that doesn't include silicone, tip the head forward so your hair faces away from you. The product may be applied more evenly if you gently squeeze your hair. Use water to rinse away the conditioner, but don't wash your hair completely. Instead, leave a tiny bit in your hair. Using a special conditioner for hair growth or repair at this point is a great idea.
Step 4
Enhance The Texture Of Your Hair
After washing your hair, you may add a styling product that will help your curls hold their form. Curly hair gel or other all-natural products can serve this purpose. Apply the formula by gently squeezing the hair as though you were trying to lift it from the roots.
Step 5
Wrap Your Hair
Use a cotton T-shirt instead of a terry cloth towel to wrap your hair up for soaking.
Step 6
Dry Your Hair
Put down the towel or T-shirt you were using to cover your hair. You may air-dry your hair or use a diffuser nozzle with a low-heat or no-heat setting on a blow dryer. Consistently washing and styling your hair in this manner will lead to better results over time. A well-groomed appearance is the result of naturally curly hair each time.
How Often Should You Use This Method
The key factor is the hair's natural texture. A weekly or biweekly wash is sufficient for curly hair. Do not wash your curly hair as frequently if it is thick. You can skip steps 1, 2, and 3 and go right to stages 3, 4, and 5 in between washing days.
So now that you know how to curl your hair gently, nothing can stop you from flaunting different looks without harming your hair. So, what is it about the curly hair method that you like most? Let us know in the comments section.
The following two tabs change content below.