Why Do You Need To Add Sunscreen To Your Everyday Routine?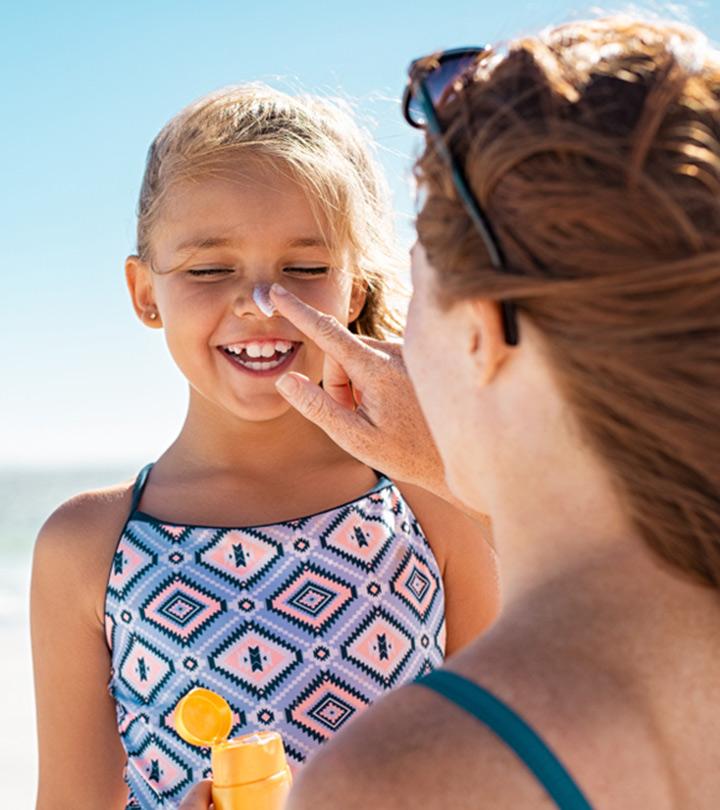 You must have read everywhere that you need to put on sunscreen before leaving the house. It is essential to keep your skin protected from UV rays and eliminate chances of exposure to radiation of any kind. Daily application of sunscreen is something you should be really conscious about. Sadly, we remember sunscreen only when we feel our skin burning. You should know you need to apply sunscreen even if you sit by the window and soak in the sun.
What Happens When You Don't Wear Sunscreen?
UV radiation may cause a number of health issues including DNA damage, aging of the skin cells, sunburn, and even cancer. The three wavelengths of UV light are UVA, UVB, and UVC. UVA rays are more damaging to the skin since they penetrate deeper and damage its suppleness. The outermost layers of the dermis are targeted by UVB rays, which is linked to sunburns and malignancies. Coenzyme Q10 and other proteins that impact the skin's suppleness and strength are included in the layers of the skin. The breakdown of these proteins produces photoaging, which diminishes the skin's elasticity and smoothness.
How Does It Affect Your Skin?
Wrinkles, fine lines around the eyes, lips, and forehead, sagging skin, dark patches, pigmentation, and an uneven skin tone are signs of photoaging. Because the UVA rays enter the dermis and induce an unnatural buildup of elastin, it can, in turn, cause enzymes to break down collagen. UV radiation may trigger collagen breakdown at a quicker pace than normal aging. They also trigger free radicals, which harm cells by causing them to sag. A breakdown of DNA in skin cells causes sunburns, a more deadly form of photoaging. This causes red, swollen, and inflamed skin.
UV rays may also cause cancer, which is the most dangerous form of harm they can inflict. Melanoma, basal cell carcinoma, and squamous cell carcinoma are fast-moving, metastatic malignancies that can develop due to exposure to the sun's ultraviolet rays.
How Does The Sunscreen Work
For those who are not familiar with sunscreen protection, SPF measures how long it would protect you from the sun. You'll notice an increase in stickiness and glue-like properties as your SPF level rises. As a result, an SPF 30 sunscreen would protect you from UVB 30 times longer than if you didn't apply any at all. The chemicals in broad-spectrum sunscreens also protect against UVA radiation.
Categories Of Sunscreens
Two significant categories of sunscreen exist, each of which serves a particular purpose. In most sunscreens, zinc oxide or titanium oxide reflect light, making them more effective than chemical sunscreens. These are ideal for those with sensitive skin. However, they may not be suitable for everyone because they tend to leave a white cast. Avobenzone and Oxybenzone are chemical sunscreens that absorb UV radiation and break them through chemical reactions.
How To Choose A Sunscreen
Everyone can choose a sunscreen that suits their needs. It's essential to find a sunscreen that won't aggravate your skin. Make sure it doesn't include alcohol, as it can further deplete the skin's moisture supply. Zinc oxide is the primary ingredient in Broad Spectrum Sunscreen SPF30, making it ideal for sensitive skin. If you're looking for a quick fix for uneven skin tone or pigmentation, this is the product for you. Free radicals and oxidative damage are combated by algae and sunflower seed extracts. If your skin is dehydrated and flaky, opt for a sunscreen with hyaluronic acid for moisturization.
Pro Tip: If you are not a fan of thick sunscreen, you can try mixing the sunscreen with your regular moisturizer and then applying it to your body. Even a sunscreen with SPF 40 is good enough to protect you from the sun.
Waterproof Sunscreen
Waterproof sunscreen is essential for those who are into sports, relax by the pool, or spend time relaxing on the beach. Running outside or swimming laps is no problem with a waterproof sunblock. Sunscreens with SPF 50 with a lightweight formula are just great for such activities.
Sunscreen For Acne Prone Skin
If your skin is acne-prone and greasy, pick something that won't add to the shine. Some sunscreens contain lactic acid to clear and exfoliate the pores. The hyaluronic acid plumps the skin, and the chemical protectant actively works to deflect and absorb UV rays, so you can be doubly sure.
Makeup SPF
We understand the struggle of wearing makeup and remembering that you forgot to put on sunscreen. Well, the good news is there are foundations and compact powders with SPF formula. It blends with the makeup and helps you get a flawless look while protecting you from the sun.
So now that you know how important sunscreen is for your skincare, the next thing to do is get the one that suits your skin type. Many products are made to suit almost every skin type. Make sure you check the ingredients before getting yourself a sunscreen. So, do you have favorites when it comes to sunscreens? Let us know in the comments below.
The following two tabs change content below.