Kareena Kapoor Khan Just Turned 38, And Here's Why I Want To Be Like Her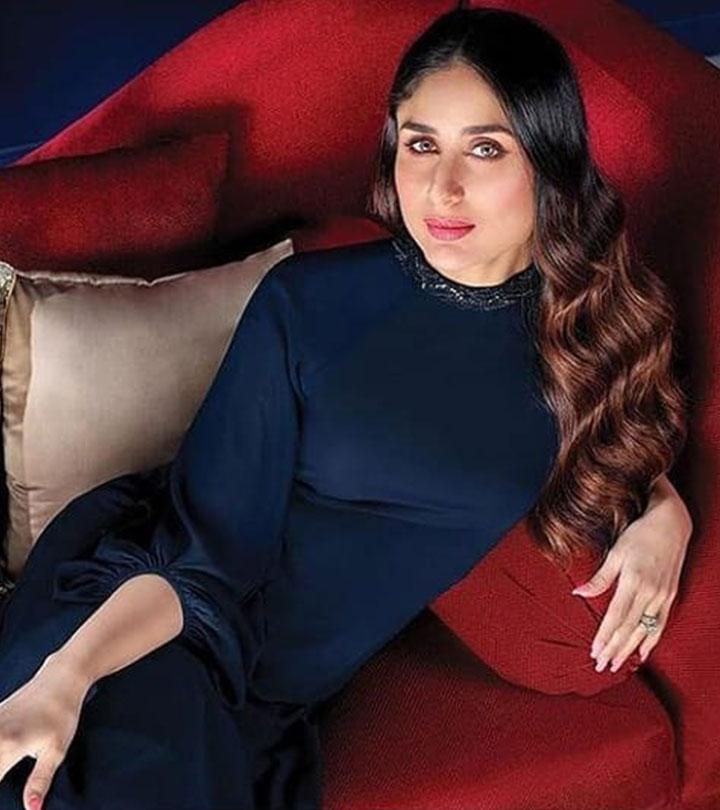 Whose name pops up in your head when we say "Bebo"? It's none other than our Bollywood royalty, Kareena Kapoor Khan, right? This talented actress of the Kapoor Khandan enjoys the privileges of being a Kapoor and a Begum. Recently, the actress celebrated her 38th birthday with her family and close friends. In the pictures that were shared on Instagram by her sister Karisma Kapoor, Kareena is seen surrounded by all those whom she loves the most in her life.
The actress, whose net worth runs in millions of dollars (approximately 60 million), has always set an example for the Indian women. At a time when her career was at its peak, Kareena chose to marry the Nawab of Pataudi, Saif Ali Khan, who is also a remarkable Bollywood actor. Even after her marriage (and a baby), she continues to work and shine on the silver screen, unlike most of the other actresses who take a break after marriage.
Kareena makes heads turn wherever she goes, doesn't she? What makes her stand out from the rest of the Bollywood actresses? Well, for one, her fame has remained unaffected in spite of the new actresses taking over the industry. Here are a few chapters from her book that we could really use to become as cool as her when we turn 38.
She Just Doesn't Care About What Is Being Said Or Written About Her
She has been very open about this attitude of hers. She has always said that she will never be diplomatic or fake when it comes to taking a stand in her life. And whatever a third person thinks or talks about her is of no concern to her. She believes that nobody but her inner circle is worth the time and effort. She is answerable to only a few people who she is the closest to, and anyone outside that boundary doesn't affect her.
She Has Always Been Open About Her Love Life
Kareena has never been reluctant to share her love life with the public. She has always been open about the person with whom she is in love with. She doesn't believe in keeping an emotion as powerful as love under the wraps. Because people will notice the love in your eyes anyway. Be it her previous relationship with Shahid Kapoor or her dating days with Saif Ali Khan, she has maintained a candid approach towards it.
She Considers Her Sister To Be The Best, Best Friend
Both the Kapoor sisters — Karisma and Kareena, give us sibling goals, don't they? Right from the beginning of her career, we've seen Karisma standing by Kareena like a rock at all times. Even Kareena, for that matter, has always been an emotional support to her elder sister when she was fighting for her marriage which had hit a rock bottom. Although, Kareena doesn't have her own Instagram account, the pictures that her sister Karisma posts in her account are enough for us to guess that both the sisters are inseparable and always together wherever they go. Have we ever done that with our siblings? Nah!
She Loves Her Body
We saw her go back to her chubby self during her pregnancy. And while we thought that she might take at least a year or two to get back to her normal self, Kareena surprised us with her fab figure within months of her delivering a baby boy, Taimur.
It is Kareena who has been revolutionizing fitness in the cinema world. She was the one who started the rage of size zero figure in India. During her pregnancy, she did not choose to stay hidden, she came out and showed the world how one can be comfortable showing off their baby bump. A genuine yoga lover, Kareena always experiments with various fitness regimes.
Although her comfort food is the humble parantha, she believes in eating clean, and at the same time eating to heart's content so that it keeps her sane and going.
She Is Known For Breaking All Stereotypes
From delivering more than just one heroine-centered movie to being successful at shattering the myth that successful actresses can never balance marriage and work, Kareena has broken these outrageous stereotypes effortlessly. She knows what she is doing, and she does it with ease.
She Admits She Is Anti-Social
Kareena is known to be unapologetically herself. She has a close inner circle with whom she is most connected — Amrita Arora, Karan Johar, Malaika Arora, to name a few. She has no interest in expanding her inner circle and says that she doesn't feel the need for a social networking site to be able to connect with her fans. In an age where all the artists, be it big or small, consider social media as a platform for them to get more popular, Kareena seems to have put the reverse gear here.
We'll surely have a content and carefree life if we are able to instill at least one of the above lessons from Kareena's life into our own lives. Kareena has broken stereotypes, created history, and made a name for herself. And, with each birthday, she has only become stronger and beautiful. We wish to be like her, don't we?
Did you take any life lessons from Kareena Kapoor Khan's amazing life? Let us know in the comments below.
The following two tabs change content below.

Latest posts by Shivani K (see all)