4 Vital Reasons You Must Consider Adding Saffron To Your Beauty Regimen Today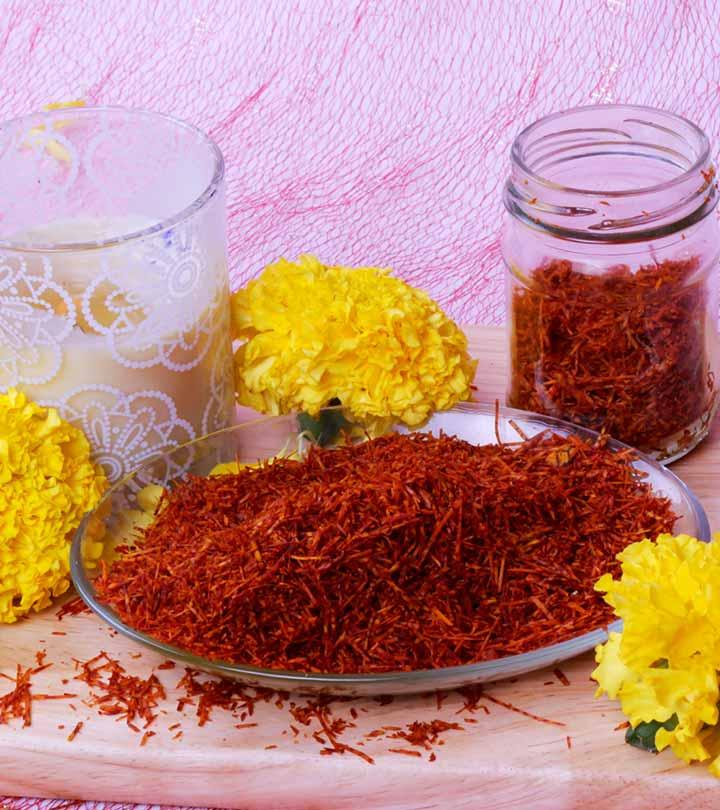 We can talk about saffron and gold in one single breath – yes, it is that precious! This expensive, exotic spice is basically the stigma of the saffron flower. It has a beautiful fragrance, and just a couple of strands added to food makes it sublime.
Being from a typical Indian family that has always believed in home remedies, it wasn't surprising to me that my grandma made me drink a warm glass of saffron-infused milk every night a month before I was to get married. She promised that this amazing concoction would give me beautiful glowing skin. She would also quietly add a strand or two (shocking, since it is so expensive!) to the milk and turmeric face pack my mother made for me during the run-up to the wedding. Daadi (grandma) said that it would make my husband happy! Yes! I did glow! Part of it was because I was so happy to get married, but I am sure, Kesar (saffron) played its part too!
Science has proved that Kesar indeed has many beauty benefits. It is also one of the core beauty ingredients of the Royals. Take a look at the magical advantages of this delicate spice.
1. Kesar For Glowing Skin
If you have dry skin, you already know what I am talking about.But, sometimes, even those with normal skin aren't spared!Come the winters, no matter your skin type, your face is bound to get dull and dry. While the weather might be enjoyable, nothing feels right if your skin doesn't. Saffron is packed with antioxidants. It enhances the circulation of blood. Winter or no winter, you are left with beautiful, bright, and glowing skin if this becomes a part of your beauty regimen.The antioxidants in Kesar make your skin youthful and prevent premature aging.
2. Kesar To Remove Tan
Kesar is loaded with vitamins A and C.These vitamins protect your skin from the harmful rays of the sun and also help in the removal of tan. It is a great ingredient to use in your face packs, especially if you are looking to achieve a bright skin tone.
 3. Kesar To Tone The Skin
We often undermine the benefits of a toner. It forms a protective cover on the skin and makes the skin absorb nutrition better, while offering a lovely texture to the skin. Saffron has toning abilities that increase and enhance the quality of our skin.
4. Kesar To Get Rid Of Acne
This one is the best! How often are we left with a painful bump on the skin? It becomes impossible to get rid of it! Kesar has antibacterial properties that help reduce the infection and bring down the inflammation. With Kesar, that pesky pimple will vanish in no time!
I wanted to look youthful and radiant always, whether or not it was my wedding day. But saffron is just so expensive. I would go broke if I had to buy boxes of it only to suffice my beauty needs. But thanks to Himalaya Herbals, I can now get the benefits of Kesar and get that perfect glowing skin I yearn for. Himalaya's Fairness Kesar Face Pack has a whole lot of natural goodness, and is so gentle on my skin. At such an affordable price, I can now get a salon-like facial at the comfort of home. That too, with just a single application! All I need is 15 minutes, and I am ready to go out (or just impress my husband with my glistening skin!)
If being in the sun for long hours has made your skin dull, this incredible fairness face pack is just what you need. It has four core ingredients that cleanse, refresh, and help remove tan.
This face pack has turmeric (known for its anti-inflammatory properties) that help soothe the skin and also even out your complexion while retaining the elasticity of the skin.
Walnuts are acidic, and they treat sunburns, eczema, and acne effectively. They also help in skin toning and regeneration owing to their astringent qualities.
The Indian aloe is an antibacterial and astringent that heals the skin and hydrates it as well.
Kesar is known to clear spots and lighten the skin tone, thereby enhancing the complexion. You must give it a try. Thank me later! ;)
For more information about Himalaya products, check out their Facebook page.
The following two tabs change content below.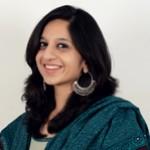 Latest posts by Shirin Mehdi (see all)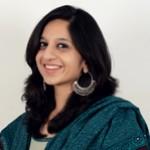 Shirin Mehdi
A jack of many trades and a master of some, Shirin is a writer, a fashion designer, and a chef by her own acclaim. She loves food, and though she might want to call herself a great cook, she just falls short of seasoning. She also loves Yoga, and has extensive knowledge about the postures of the asanas. Always muddled up between traditions and modernism, she thinks she would have been a better fit in the vintage era. She loves life and believes in living it up to the fullest.