Women Discuss How Their Mothers & Grandmothers Dealt With Body Hair & Menstruation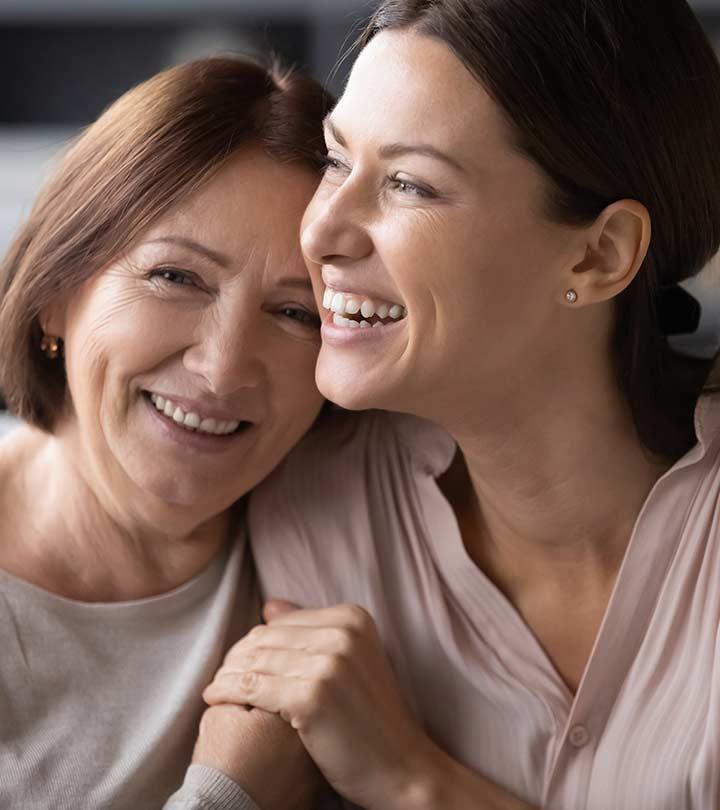 Before we begin, we would like to take a moment to thank our stars for being born in the modern decade where we don't have to hunt for basic necessities like pads and hair removal creams. While our struggle might be centered around choosing a product among hundreds of brands, our mothers and grandmothers had to choose between spending life savings on those products and relying on homemade alternatives.
We are blessed to have an open-minded audience regarding topics like body hair and menstruation, but this was not the case always. To be honest, the world has not been the kindest place for women, and from societal standards to body images, every generation has had to fight neck to neck to survive in society. Even essentials like menstrual cups, sanitary pads, and tampons were something the last generations had to voice for. If you wondered how anyone could live without these, we are here to share stories of women in the past who have tactfully dealt with it, which is inspiring for us today.
Body Hair? Ignore It!
We have several options to get rid of stubborn body hair if you think about it. Be it waxing, shaving, using hair removal creams, threading, or laser treatments, there is a kind of treatment for everyone. However, these techniques and the availability of these products are comparatively new, so if you wonder what your grandma did, she probably ignored it. When everyone has arms and an armpit full of hair, it is very usual to the eyes.
No Pads!
Imagine your period date is nearing, and all the pads, tampons, menstrual cups just vanish from all the shops and online stores. Nightmare, isn't it? Well, now to think of the times when they were not even invented! Most women depended on homemade cotton pads made of wool, and for some, going to school, work, and doing all the home chores were all done depending on that pad.
Life Was Hard
The transition generation was even more treacherous. For grandmas, no one removed their body hair or had the devices to do it. But for moms, the TV commercials and movies showed actresses who had clean shaved hands, and now women knew they had to remove it but did not know how to do it. It was not till they reached their 40's that they got their hands on razors that were safe enough for sensitive skin.
Even for menstruating women, the only product available was pads, and it did not come close to the comfort and convenience of the ones available in the market. They were bulky, couldn't restrict the odor, and were not readily available.
How Modern Moms Did It
Now say you had the money, you had the job, and now you were seeking the best technology and product available to you back then. So in the early '70s, in the name of hair removal, there were razors that could be used to clean armpit hair on your hands and legs. It was not trusted with other sensitive areas, and the rest were left as natural beauty!
For periods, there were tampons, but there were very few women who were comfortable with the idea of it. Pads with belts and loops were used with rubber underwear in case of leaks. Now you can imagine the level of discomfort of wearing unbreathable rubber underwear all day long. Also, they depended on strips of cotton cloth that they washed and reused.
Home Made Hair Removal Paste
Even though they did not have readily available products back then, it would be wrong to say that they did not bother about body hair at all. Since the birth of a child, gram flour was used as a concoction to run on the arms and legs to make the body hair come off quickly. This could be done on the facial hair and armpits and control the hair growth.
The Waxing Method
Sugar waxing has been used for generations within the Middle East, and it was comparatively cheaper than the other means of hair removal. All it needed was sugar, water, and lemon. That was the beginning of waxing, and now various companies have modified it to let you have a mess-free waxing experience.
Rashes Were A Part Of Periods
While it could alert you to have any kind of rash while you are menstruating, it was pretty ordinary for our grandmothers. They used a cloth that would get coarse due to the acidic reaction of the blood and multiple washing and would rub against your skin every day. Wearing it five days a month throughout the year was no less than torture.
So now that you know the life of women living back in time, how privileged do you feel to be born with everything you need with a click of fingers. Even though we might have all the things at our disposal, there are women who still lack the basic needs for sanitation. It's time to spread awareness of hygiene and make these necessities available for every woman.
The following two tabs change content below.