8 Women Who Prove Sky Is Not The Limit When It Comes To Chasing Their Dreams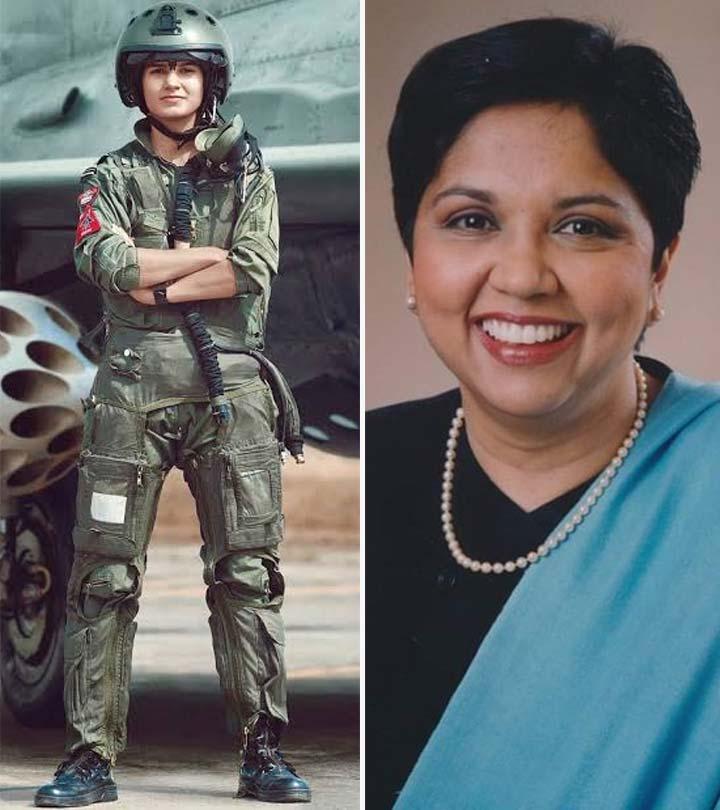 Debates surrounding women achieving success, having workplace equality, staging protests for equal opportunities and resources have been around for many years. When there is already so much tension around gender equality, stories about a bunch of strong women becoming successful and popular in their field is not only inspiring but also comes as a ray of sunshine for many women who are struggling to find their identity in the present society.
Do you also feel super proud when you read news of a fellow woman fulfilling their dreams? Well, we definitely do! It is not a debate about who among men and women are more successful because honestly, we all have our shares of struggles. But you can relate when we say, so far, the world has not been very pro-women. Each woman who has made it to the top has had to overcome hundreds of unseen hurdles. Such women not only make us proud but also inspire us to keep holding on to our goals. Here are 8 such women from different backgrounds who have overcome all kinds of hardships and set goals for us.
1. Gita Gopinath
Get prepared to be impressed because Gita Gopinath is the first woman Chief Economist at IMF. She is from Kerala. A daughter of a farmer-entrepreneur, Gita has excelled in her field. She is the Professor of Economics and International Studies at Harvard University and the co-director of the International Finance and Macroeconomics program at the National Bureau of Economic Research. After Amartya Sen, Gita is the second Indian to have a permanent membership at Harvard's Economics Department, and we couldn't be more proud. If you are looking for a real-life and perfect rag to riches story, there you have it!
2. Hima Das
If you are a sporty person, your room is incomplete without one of her posters on your wall. Hima was the first sprint runner to win a gold at the IAAF World Under-20 Athletics Championship that was held in 2018. She also secured gold and silver at the Asian Games held in Jakarta. The daughter of a rice farmer, Hima became a national phenomenon at 18. She also has a record of winning five golds in just twenty days. This sports prodigy has been appointed the DSP (Deputy Superintendent Of Police) in Assam in Feb 2021. Talk about versatility and a sense of duty paired with discipline. We couldn't adore her more!
3. Mary Kom
Chungneijang Mary Kom Hmangte is the only woman to achieve the respected number one position in the International Boxing Association. You must have known about her from her biopic, but honestly, she is so much more than that! After winning the World Amateur Boxing championship for the sixth time, she set the world record for the only woman boxer to win a medal in all seven world championships. We definitely need more people like her.
4. Avani Chaturvedi
Flight Lieutenant Avani Chaturvedi is the first Indian woman fighter pilot who has flown the 'MiG-21 Bison' solo. The plane has the highest take-off and landing speed (340 kilometers per hour). If you are someone who digs the airforce, Avani is going to be your hero. She is an inspiration for young women who aspire to join the airforce that was previously dominated by men.
5. Kiran Mazumdar-Shaw
Kiran Mazumdar-Shaw ranks 60th on the Forbes list of 'most powerful women' globally and is India's wealthiest self-made female billionaire. She started her own venture – Biocon in 1978. She is presently the Chairperson and Managing Director of Biocon Limited and the Indian Institute of Management, Bangalore. She was also bestowed with the prestigious Padma Bhushan and Padma Shri awards.
6. Indra Nooyi
Indra Nooyi, the prior CEO of PepsiCo, and has unfailingly been ranked amongst the world's 100 most influential women. Nooyi also holds the title of being one of the best CEOs in the world. She was awarded the Padma Bhushan award, the CNN-IBN Indian of the year, and the Global Indian award in 2019. She is now a board member of Amazon and the second woman to be a part of the panel. Side fact: When Indra Nooyi was working as a dorm receptionist back in the day, her part-time job included taking shifts at a graveyard to earn some extra bucks. She was also part of a music band in her struggling days.
7. Vandana Luthra
What started as a meek beginning is now an unshakable brand in thirteen countries. We are talking about VLCC which was founded by Vandana Luthra. It is a popular health and wellness corporation and a groundbreaker in the Indian beauty and wellness industry. Vandana has received the prestigious Padma Shri for her impact on the industry. She is also one of the fifty most influential businesswomen on the Forbes list.
8. Falguni Nayar
The IIM Ahmedabad graduate, Falguni Nayar worked for two decades as an investment banker. She befitted the post of Managing Director of the investment banking corporation in 2005 and effectively spearheaded the company to be India's chief IPO banker. She was active in closing numerous successful M&As. Her entrepreneurial spirit ruled the years of experience and gave her the buoyancy to start her own business, Nykaa. Nykaa is valued at 750 million dollars and is a comprehensive catalog of beauty products accessible at the doorways for millions of Indians.
These were all the women who have proved that nothing can stop you if you really want to make things happen. No matter how difficult a situation is, you always get a step closer to fulfilling your dreams. In India especially, the common narrative of the patriarchal society has put women on a lower pedestal. Even though the majority of that narrative is gradually changing, there is still a long way to go to completely eradicate those negative stereotypes. The examples of these incredible and successful women show that many are paving the way to make that change happen.  Who is your favorite role model? Let us know in the comments below.
The following two tabs change content below.