SPONSORED
5 Women Share Their Hair Care Secrets While Maintaining The Work – Life Balance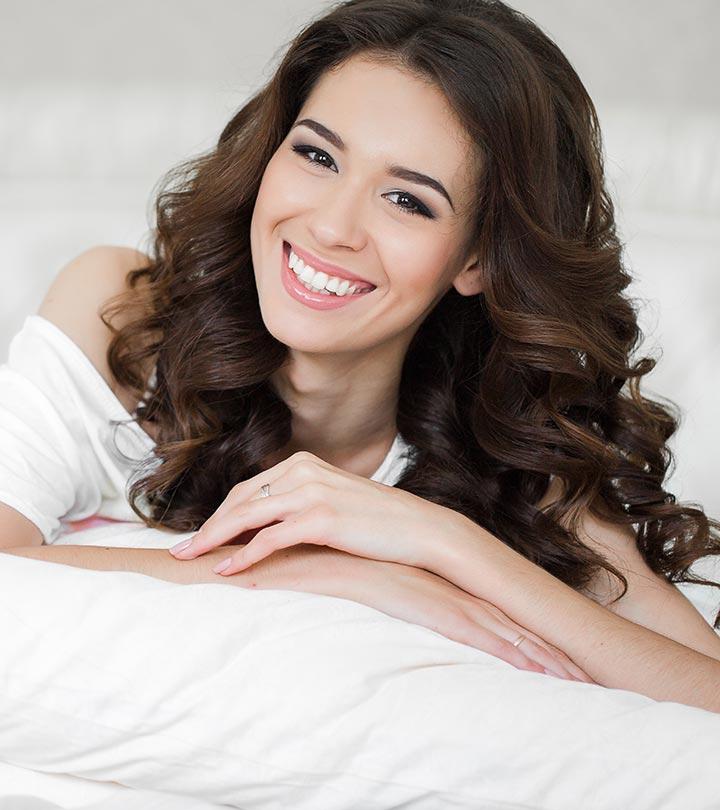 DC Comics will have you believe Superwoman is a blue spandex-clad, cape-toting flying blonde. But she is not a fictional character. She is your everyday woman! She's the breadwinner of the house. The businesswoman. The chef. The traveler. The Home Maker. She is the dreamer who can do it all and then some.
But even Superwoman is not immune to bad hair days, no? Balancing your work and personal life can definitely take its toll on your tresses. And maintaining hair health can prove to be a big challenge because of the hectic routine you follow.
The solution? Taking the advice of 5 real-life Superwomen who have managed to keep their hair in prime health all the while maintaining their work-life balance! Their secret? You'll know when you read the stories of these inspiring women-
1. Rukmini Vijaykumar, Dancer
For Rukmini, maintaining her gorgeous curls is not a problem anymore. Through her rigorous dance schedule, her scalp and hair is always taken care of! Thanks to Dove that isn't sticky and leaves her hair with a hearty bounce.
"So many of you have been asking me how I maintain my curls. I use a conditioner and brush it only when it's wet. I don't brush when it's dry because that makes it frizzy. You can try it in the shower the next time.
Many of you will think this is a paid campaign. And yes it is. But you all also know that I've barely bombarded you with random products. I've tried a lot of conditioners and the only one I consistently use is dove. This is the truth. I find that it isn't sticky and leaves my hair with bounce. Many others leave my curls sticky and my hair doesn't look as nice.
Try it …. and let me know how it goes…. and next time and I'll give you more tips about my hair…. without any paid campaign
Thank you dove for sending me your new shampoo and conditioner! I don't have to go to the store this month"
2. Prashasti Singh, Stand-up comedian
The brilliant stand-up comedian that she is, Prashasti always dreamt of perfect hair days while taking people on a laugh riot. With Dove's simple shampoo conditioner routine, her hair is as happy as her audience.
"Mujhe hamesha lagta thha ki khoobsurat to main bhi kaafi hoti bas agar mere baal aise na hote. The first time I started making money, maine saare experiments kar daale – straightening, smoothening, keratin.. anything that could hide the natural texture and waves of my hair.. but was never satisfied. I think with all those chemical fixes, I could never find ME in the mirror.
At some point I grew up to finally like myself as I am.. with my skin, my bones and my hair. And thankfully I
discovered Dove that makes my imperfect wild hair so easy to manage. With Dove's simple shampoo and
conditioner routine I am able to nourish my hair and make amends for all the damage I inflicted upon it when I
was attempting to be a beauty queen. "
3. Shraddha Bhalla, Orthodontist and Fashion Blogger
Who said juggling two jobs means you can't take care of your hair? For Shraddha, the orthodontist-cum-fashion blogger maintaining healthy tresses is far from impossible so long as she has Dove!
Juggling 2 careers is not easy. Being an Orthodontist, I'm constantly on the move and exposed to unwanted elements, whereas being a Fashion Blogger my hair are frequently treated with heat and styling products to capture the Perfect Photograph.
Which is why I'm so excited about Dove Nutritive Solutions Shampoo and Conditioner! It is packed with Keratin Repair Actives which look after my hair even after a simple hair wash."
4. Devlina, Lawyer
Pending cases may take up all of Devlina, the lawyer's time but she surely makes a strong case with her hair care secret! Pssst! It's Dove! #Lawyered
"No I don't have the perfect crown of hair. Infact they are quite far from what I have always seen in the 'hair flipping' commercials. But then I believe in believing in one's own self.
Dust, smoke, sun, grime – that's my daily grind. I am a lawyer and by the time I get home at the end of yet another hectic day, I hardly have the time to oil, treat or massage my chemically coloured and rebonded hair. All I do is to enter the shower with Dove. Dove makes my life smoother!"
5. Kamiya Jani, Entrepreneur
Busy as a bee all the time, Kamiya's business hardly leaves her with any time to maintain her difficult curly locks! It's only Dove that helps her keep her curls tamed as she goes about her chock-a-block schedule!
"The first thing anyone notices about me is my Curly Hair. It was only natural for me to even name my company after them. Amidst food & travel, if there was one tale that went untold was about my Curls – The Curly Tale. Thanks to @Dove for always being there. I can take care of my passion and Dove takes care of my hair."
Astounded that so many real Superwomen rely on Dove to take care of their hair as they go about their work day? Don't be as it's really hair care secret of millions of women in the country! With its hair-friendly ingredients and mild nature, your hair will be thanking you for this secret gift.
The following two tabs change content below.