7 Things You'll Relate To If You're Someone Who Thinks Way Too Much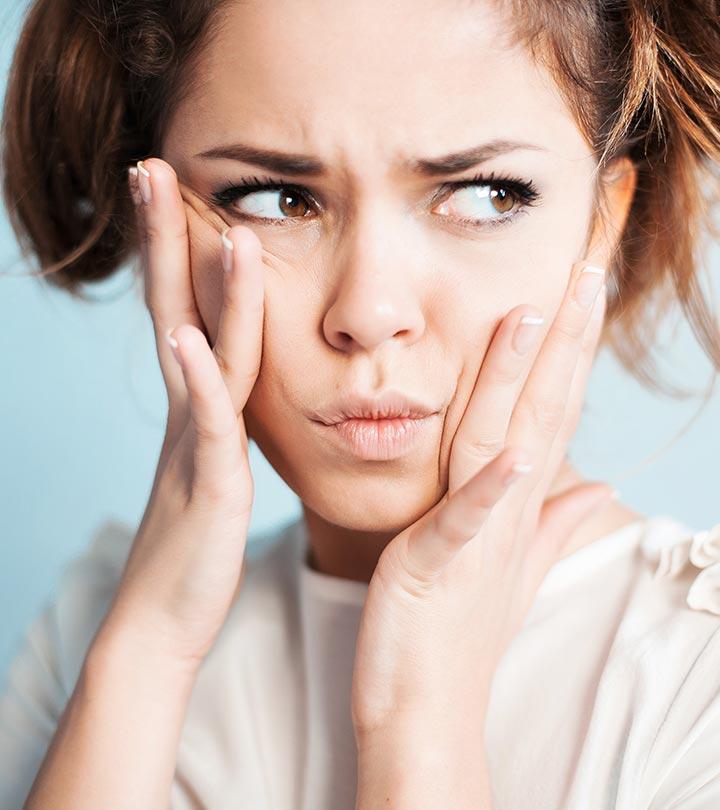 Have you ever been in a place when minutes, hours and days passed by but you still couldn't get that single thought out of your head? And it wasn't even a big deal. Just a scratch on your brand new shining phone that was barely even noticeable but it still stung you like a deep wound made on the very core of your existence.
Well, if that's you, welcome to the world of over-thinkers! As a fellow over-thinker, we sincerely think you ought to know seven unique things that will make you think (all puns intended) that's 'so me!'
1. You live in the past and the future gives you panic attacks
Your mind is a swirling pot of memories past that have overstayed their visit and just refuse to leave. And the little space that is left is occupied by a constant fear of the future of the consequences of things past! *gulp* Well, you've got to slow down a little. Remember that you're in the present. And nothing's gone wrong yet so just live it up.
2. You're always, always stressed out
You almost always get the feeling that something wrong is going to happen. Like you're going to spill that cup of coffee by the time you place it on the table. Or that probably a raccoon is going to come into your house and just attack only you and leave. Okay, now maybe that's a little extreme, but that's exactly how your thoughts are all the damn time! But if you actually see, nothing terrible has really happened to you. So why stress?
3. You keep apologizing to everyone
Your mother had asked you to change the cushion, but you forgot. And thus began your endless profuse apologies. Ask yourself, is this really worth beating yourself up over? No, right? So instead of being apologetic like all the time, why not try to be unapologetic? Make a conscious effort to stop yourself from apologizing when you haven't done anything wrong. This way, you will learn to say sorry only when you have done something wrong and not to feed other's egos.
4. You try way too hard to keep everyone happy
And when you can't, you overthink you have done down to the minutest detail to find out where exactly you went wrong. Why not try giving that a rest this time? You have to realize that everyone is different with a different set of likes and dislikes, and that it is not possible to please everyone all the time. You need to be true to yourself even if that means upsetting other people from time to time. All that matters is you stay sensitive to other people's emotions.
5. You practically call up everyone when you need to make a decision
You have your mom, your dad, your sibling(s), your best friend, your best friend's mom, your best friend's grandmother and every other person on speed dial just in case you need to call them to help you out with your life's decisions. Well, it's time to grow up and make your own decisions just as any other self-confident adult would do. You need to know that your life is in your hands and that you just cannot give the steering wheel to someone else every time you get stuck. While you can still consult them, it's best to trust your own instincts and do what's right.
6. You look for hidden meanings in everything
Yes, yes Sherlock you got it right. That day when your friend did not reply to your text, it was totally a revenge for you eating that last piece of a potato chip on the plate the other day. But you know something? Most of the times, people do not reply to your texts not because they are being vindictive but because they are busy. So just take it easy, even if it was intentional. You shouldn't pay attention to those who like to make you miserable.
7. Your thoughts are stuck on replay
Whenever you get a moment alone, you go back to thinking about what he said, what she did, why he said what he said, why she did what she did and so on and so forth in a never ending loop of negativity. Well, my friend, guess what? IT DOESN'T MATTER. Stop caring because it's okay not to care sometimes.
Despite all of the above points, there's an upside to being an over-thinker too. It shows that you are the kind of person who cares, who is sensitive to what other people think and feel. But all this is only good as long as it doesn't lead to self-harm in anyway. So from today onwards try to give yourself more importance and just remember that it's all going to be okay!
The following two tabs change content below.