You Will Never Go Wrong With These 12 Brilliant Dressing Hacks Getting dressed up is not a Herculean task at all, and it certainly gets much easier with a few simple hacks. Here are a few clothing tips that will surely make you wonder "Why didn't I think of it earlier?" So, here goes –
1. Use a bra strip concealer to prevent wide neck tops from falling off your shoulders.
2. Wearing a sexy backless dress is no more a problem with this easy hack!
3. Tired of your bra strip popping out every time? A paper clip can solve all your problems.
4. If you love your torn jeans a lot and it is too ripped to wear, stitch colorful patches on the holes.
5. Here's how you can tuck in your non skinny jeans into your boots.
6. If your zipper keeps sliding down, here's how you can keep it up.
7. Confused about the perfect necklace for different necklines? This may help!
8. The cutest shoes are worthless if they you're unable to wear them because they are tight. Here's how you can stretch them.
9. Do not have boot warmers? Repurpose your old sweaters by cutting the sleeves neatly and making your own boot warmer.
10. Wear horizontal stripes if you wish to look wider and vertical stripes to look taller.
11. Roll your sleeves the right way.
12. Love wearing boots? Here's the correct way to wear them.
We hope these tips help you look your best – every day! Try them out and share your views in the comments box below.
The following two tabs change content below.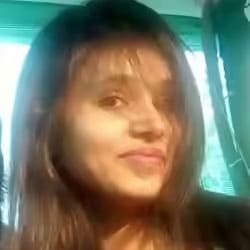 Jyotsana Rao is an engineering graduate from NIT, Nagpur, who discovered her love for writing during her undergraduate days. She...
more