In this post, we'll talk about pampering our skin to make it soft, glowing and have a long-lasting radiance. One of the best things you can do to keep your skin looking fresh and glowing is to make exfoliation a regular part of our beauty regime. You may think that the CTM (cleansing, toning, and moisturizing) routine is enough to get a flawless skin. True! But in addition to that, exfoliating our skin is also important. Why? Well, read the article to get your answer.
How To Remove Dead Skin On Face
Cleansing Routine
Cleansing is a must in your skin care routine to get rid of dead skin.
Regular cleansing will help to remove dirt from your skin.
Each time you wash your face, the dirt from the top layer of the skin is removed, but the dirt which settles in the inner layers is still present. This blocks the skin pores and does not allow it to breathe. Cleansing will clean out all impurities to help reveal clear looking skin.
Exfoliation Routine
What is skin exfoliation? To understand this, you need to know why exfoliation is essential for a healthy looking skin.
Human skin is constantly regenerating itself. Old cells on the top layer of the skin die and are replaced by new cells that form in the lower layers – the dermis. Like so many other biological functions, we take this process for granted. As we age, however, our skin's natural regenerative powers deteriorate. Exfoliation is the process by which people help the skin regeneration process along by removing dead skin cells and making way for new ones.
In the exfoliation process, we use products which help us remove the old skin and reveal the new skin underneath. There are, primarily, two ways by which we can exfoliate our skin – physical and chemical exfoliation.
Physical Exfoliation
It involves the use of physical means.
 Scrubs made up of walnut shells or apricot granules or using other herbal powders or even sugar and salt are all ways to exfoliate the skin physically. The physical methods can be either gentle or harsh depending on what we choose. Like, walnut shells are very scrubby for the skin and can actually tear the skin whereas apricot scrubs are very gentle on the skin.
The effects of the physical exfoliation are short-lived, and it has to be done more frequently to see long term results. Also, physical exfoliation does not exfoliate the skin on a deeper level. The effect is restricted to the surface of the skin only.
Chemical Exfoliation
The process involves the use of chemicals like peels and alpha hydroxyl acids (AHAs), beta hydroxyl acids (BHAs), or enzymes that act to loosen the glue-like substance that holds the cells together, allowing them to ease away. This type of exfoliation is recommended for people treating acne. Chemical exfoliation is also known as 'Microdermabrasion'. It can be harsh for the skin if not done correctly and in right composition. Also, it should always be done by licensed aestheticians as inexpert usage of the products can lead to harmful consequences. But, if done correctly, the results are rather long-lasting, and they also help the skin to look beautiful and glowing.
The effects of this method go to the deeper levels of the skin and may also help the skin rejuvenate and revitalize. But, these should be done only at fixed intervals of time. If one overdoes chemical exfoliation, skin can be harmed to a very large extent and sometimes, the results are irreversible.
Moisturization Routine
The last step to follow in your must-do skin care routine is to moisturize the skin.
This helps you to add back all the nourishment or moisture to your skin that is lost on a daily basis.
It helps keep the skin looking healthy and glowing.
Dry skin is the first to show signs of aging. Hence, proper moisturization will also hold back aging.
Those with oily skin should also follow this step. Find out a moisturizer that is suitable for your skin type and is light.
Now, let us learn the simple methods to get rid of your dead skin through exfoliation –
How To Exfoliate Skin On Your Face
You need to be careful, especially with the sensitive skin on your face. Otherwise, you may end up damaging your skin.
Step 1
Take a damp cloth and soak it in warm water.
Now put this towel on your face to help open up your pores.
This will help to exfoliate your skin better
Step 2
Wash your face with your regular face wash to clean it properly.
Step 3
Take an exfoliator which is best suited for your skin type.
Now apply it all over your face.
Step 4
Start by slowly massaging the exfoliator (scrub) in circular motions on your skin.
Repeat this all over your face for a few times.
Make sure that you cover every inch of your face and neck while massaging.
Step 5
Wash your face with water and pat it dry.
That is all – you are done!
Step 6
As a follow-up, moisturize your skin to nourish it. This will make your skin smooth and clear.
How To Exfoliate Skin On Your Body
As much as exfoliation is important for the face, so it is for the body too!
Step 1
Always remember to wet your body before exfoliation.
Wet your body with lukewarm water.
Take the exfoliant onto a brush.
If you don't have a brush, you can always apply it with your hands.
Step 2
Start massaging on your skin in a circular motion.
Step 3
Rinse off the scrub with cold water.
Step 4
Apply a moisturizer when done.
These simple steps will ensure your skin is healthy and soft. It just takes a few minutes each day, so give your skin that time and see the difference.
Here are some exfoliating scrubs that you can make at home and slough off that unwanted dead skin. You no longer have to make a trip to a spa for a fresh-looking happy skin.
Homemade Exfoliators: Exfoliate Skin At Home
Buying an expensive product or going to a parlor isn't always an ideal solution. Here are some suggestions for exfoliation at home that will help. All you need is a homemade exfoliator. Below are the recipes.
1. Oatmeal Scrub
Oatmeal is an excellent choice for a homemade exfoliator, especially for the face.
Make a paste by mixing two teaspoons of ground oatmeal with one teaspoon of baking soda and water.
Apply on the face, gently rubbing in a circular motion and rinse well.
2. Lime And Ginger Salt Scrub
This is an excellent scrub used by spas and beauty salons that can also be made at home to exfoliate skin.
For lemon and salt scrub you will need –
2-inch piece of cucumber
1-inch piece of ginger
1 cup of sea salt
Zest of one lime
Juice of half a lime
1 tbsp of almond oil (olive oil can be used as well)
Method
First, peel the ginger and grate it coarsely, then zest (the outermost part of the rind of a lemon) the lime and squeeze out half the juice.
Roughly chop the cucumber and place in a food processor with the ginger, lime, almond oil and sea salt, then blitz until you have a gritty texture. Pour into a container.
In the shower, rub the scrub in firm circular movements onto damp skin paying particular attention to the knees, elbows and ankles.
Pat skin dry and follow with your favorite moisturizer.
The scrub needs to be stored in the fridge and will last for four to six days depending on the freshness of the ingredients you use.
A lovely and smooth skin with the intoxicating smell of the ginger and lime should leave you feeling refreshed and invigorated.
3. Sugar Scrub
When making an exfoliating sugar scrub at home,
Mix two tablespoons of sugar with two tablespoons of your favorite body oil (preferably almond or coconut oil).
Leave the mixture plain, or add pureed strawberries, cucumbers or pumpkin, which will soothe the skin, while the sugar granules exfoliate the dead skin cells.
If possible, let the dissolved sugar and oil stay on your body for 5-10 minutes before you wash it off with water. Only wash off with water and do not use soap. Let the goodness of the oil penetrate the skin.
Raw sugar works best for exfoliating the body, as its texture is coarser, but when using a scrub on your face, choose the finer grain of table sugar.
Why Sugar And Salt?
Any sugar, white, brown, raw or cane, comes from sugarcane. Sugar has glycolic acid (one of the most powerful AHA's) in more or less concentration, and this is why it is extremely good for exfoliation and softening of the skin.
Salt, on the other hand, is an extremely good detoxifying agent and is a cleanser too. Salt is useful in retaining water in the skin cells, so it is a good hydrating agent as well. If you're using dead sea salt or any other exotic varieties of salt, those salts additionally contain minerals which are extremely useful for the skin.
This is why sugar and salt are the best exfoliators for your skin.
Tips to Remember
Always be gentle with your skin taking care not to strip your skin of the natural oils and lipids.
Always choose gentle scrubs.
Fix a proper routine of your skin care.
The frequency of exfoliation should be decided according to your skin type.
Dry skin and mature skin should be exfoliated at the most twice a week and products used should be moisturizing. An oil-based scrub would be the best.
Oily skin and combination skin can be exfoliated thrice a week, but no more than that. Any scrub would be good, but a clay-based one would be the best to absorb the oils from the skin.
Normal skin can be exfoliated twice a week or as necessary.
Hope you will definitely include this skin care regime so as to achieve the beautiful skin for ever after. Feel free to share your experiences with us.
Recommended Articles:

The following two tabs change content below.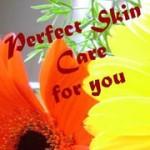 Latest posts by swatimurti (see all)