10 Amazing Benefits Of Oxygen Facial For Glowing Skin
Let's face it – no miracle can give you glowing skin overnight. According to Dr. K.Harish Kumar, MD, DVL, it needs proper care and commitment. Layers of makeup cannot give you the feeling that you get when you have naturally beautiful skin. And the oxygen facial treatment helps you achieve that. So, what exactly is the oxygen facial and what does it do? To find out the benefits of oxygen facial, scroll down!
Table Of Contents
What Is An Oxygen Facial?
This treatment is designed to nourish your skin and promote collagen growth. It involves a machine that is used for spraying highly concentrated molecules of oxygen right into your epidermis (the outer layer of your skin). The oxygen that's applied to your face and neck is infused with vitamins, minerals, essential nutrients, and botanical extracts. Celebrities, including Madonna, swear by this technique for smoother and plumper skin.
It is obvious that the oxygen facial has a lot of benefits. Let's take a look at them.
Benefits Of Oxygen Facial
Your cells need oxygen to stay healthy and nourished. The oxygen facial delivers oxygen to the deepest layers of your skin and makes it glow. Here are some of its benefits:
1. Boosts Collagen Production
Collagen is the protein that makes the cells stick together, providing strength and elasticity to your skin. When the collagen weakens (with age), wrinkles appear.
One of the biggest benefits of oxygen facial is the collagen boost it gives to your skin, making it firm and reducing fine lines and wrinkles.
2. Detoxifies The Skin
The oxygen facial helps the skin utilize the oxygen and the nutrients and vitamins infused in it. This boosts the detoxification process of your skin, negates the effects of pollution, sun exposure, and diet fluctuation, and helps in the repair and regeneration of the skin cells.
3. Speeds Up Cell Turnover
Our skin cells have a limited lifetime. They die, and new cells replace them. Oxygen is crucial for cell regeneration. It increases the rate at which new cells grow, which, in turn, helps in scar (from acne) healing. The oxygen facial gives an extra dose of oxygen to your skin cells, thus aiding faster cell turnover.
4. No Painful Side Effects
This process is exceptionally gentle on your skin and doesn't cause any side effects, such as irritation, redness, swelling, stinging, and a burning sensation. It is suitable for people who have sensitive skin and those who want to avoid chemical beauty treatments.
5. Moisturizes Your Skin
Constant exposure to the sun, dust, and pollution rob your skin of its natural moisture content. This makes it extremely dry and lifeless. And if you have dry skin, these issues can make your skin worse. The oxygen facial deeply moisturizes your skin, restoring its pH balance and shielding it from sun damage.
[ Read: 10 Amazing Beauty Benefits Of Galvanic Facial ]
6. Makes Your Skin Super Radiant
This facial removes all impurities from the epidermis (top layer of the skin), boosting the oxygen content. It also removes the dead cells from the top layer, opens up clogged pores, and brings out that natural blush on your cheeks.
7. Heals Acne
Acne is formed when the skin cells are clogged, trapping dirt and oils in them, causing the pores to get enlarged. The oxygen facial helps in shrinking the pores and doesn't let your skin accumulate dust and dirt. As a result, it remains glowing for longer, and you won't get annoying pimples, zits, and acne.
8. Fast Recovery Time
Usually, in the case of other procedures and skin treatments, you have to wait for a specific period before you can go back to your regular skin care regimen. But in the case of the oxygen facial, there isn't any particular recovery time. You can start applying creams, lotions, or makeup to your skin almost immediately.
9. Results Are Instant
You will notice immediate results after the oxygen facial. The benefits of oxygen facial includes healing issues such as acne, wrinkles, and blemishes and it makes your skin younger-looking and glowing.
10. Treats Uneven Skin Tone
The serum used for oxygen facial is rich in hyaluronic acid, peptides, vitamins, and botanical extracts that treat uneven skin tone and make your face look bright.
Let us now look at the procedure in detail.
How Does The Oxygen Facial Work? (Oxygen Facial Procedure)
This excellent skin treatment involves three steps:
1. The Light Treatment
A light (emanating from a stick-like machine) is used to infuse oxygen into your skin. This stick-like machine is rotated all over your face. This smoothens and calms your facial skin.
2. The Serum Treatment
This is the most crucial step in the entire process. The serum has hyaluronic acid, minerals, vitamins, and loads of antioxidants. These tighten the skin, make it radiant, and eliminate wrinkles and fine lines.
3. Massage
This is the final step where your skin is massaged with lotions and creams that nourish your skin and seal it so that the effects of the treatment last longer. Special oxygen-infused creams are used to massage, cleanse, scrub, and exfoliate your skin.
It is now evident why everyone in the glamour world swears by the oxygen facial. However, it might hurt your pocket (ouch!). But, hey, don't worry. We have got some DIY solutions. These are super-easy and can be done at home. Take a look.
[ Read: Top 16 Facial Kits For Glowing Skin ]
DIY Oxygen Facials At Home
Of course, you won't have a machine to infuse oxygen into your skin, but these masks offer the same results (almost). Check them out!
1. Oatmeal, Almond, And Bentonite Powder Face Pack
You Will Need
5 tablespoons of almond powder
1 ½ tablespoons of bentonite powder
1/8 cup of oatmeal
3-4 drops of rose essential oil
2 drops of hydrogen peroxide
4 tablespoons of water
Treatment Time
30 minutes
Method
Blend all the powders and add rose oil and water to make a paste.
Add hydrogen peroxide to it.
Apply the mixture to your face. Leave it on for 30 minutes.
Wash it off with water and then apply your favorite moisturizer.
Caution
Do not add more than two drops of hydrogen peroxide or it might damage your skin.
2. Oatmeal, Almond, And Clay Face Pack
You Will Need
1 tablespoon of almond paste
1/8 cup of oatmeal powder
1 tablespoon of white clay (or Fuller's earth)
1 teaspoon of dried rose petals
3 tablespoons of water
2 drops of hydrogen peroxide
Treatment Time
15-20 minutes
Method
1. Combine all the ingredients, except hydrogen peroxide, in a blender. Make a thick paste.
2. Once the paste is ready, add hydrogen peroxide to it.
3. Gently apply it to your face in a circular motion.
4. Let it dry for 15-20 minutes and then wash with water.
Caution
Do not use more than the prescribed amount of hydrogen peroxide.
And if you want to buy oxygen facial kits, here is a list of some popular kits:
[ Read: Bubble Masks: What Do They Do To Your Skin? ]
Top Oxygen Facial Kits Available In India
1. Dabur Oxylife Professional Facial Kit
This facial kit has 5 products – a cleanser (clears all the impurities), a face scrub (removes blackheads and exfoliates), a face cream (contains Comfrey extracts for melanin reduction, vitamins, and minerals), a face gel (contains vitamin B3 that releases oxygen), and a face pack (contains omega acids for pore tightening).
2. Sibley Beauty Oxygen Facial
This product protects your skin from damage caused by pollution and gives you glowing and radiant skin. This is a 7-step facial system that has been developed under the supervision of doctors and is suited for all skin types.
3. Skin Secrets Oxygen Spa Therapy Facial Kit
This kit has a face wash, a gel, a scrub, two face packs, and one massage cream. It rehydrates your skin and revitalizes every cell to give you glowing skin.
4. Shahnaz Husain Oxygen Facial Kit
Straight from the house of a name well known for its amazing beauty products, this facial kit includes a beautifying mask and a skin treatment cream. It replenishes the oxygen content in your skin, revitalizing each cell, and leaves you with a fresh and naturally glowing face.
If you want to pamper your skin, you should definitely try the oxygen facial. Don't forget to share your experience with us in the comments section below.
Expert's Answers For Readers' Questions
What can I expect during the treatment?
The skin care professional cleanses your face thoroughly and blasts a serum/tonic containing vitamins and minerals into your skin. Your skin is plumped with oxygen. Then, she applies a soothing mask to calm your skin. And once the mask is cleared, she follows up with a tonic and moisturizer.
Are there any side effects?
After the oxygen facial, you can resume your normal lifestyle immediately. It is not painful as other invasive skin treatments and does not cause any itching, irritation, and rashes.
Do I need to do this regularly?
Immediately after your first session, you will notice a visible change in your skin. However, you will need to follow it up for maintaining that glow.
Does it really work?
Of course! It provides oxygen to all the cells in your skin, hydrates them, and promotes collagen production. And the results are immediate.
Recommended Articles:

The following two tabs change content below.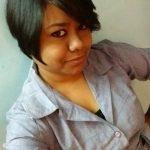 Latest posts by Ramona Sinha (see all)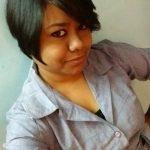 Ramona Sinha
Ramona has a Master's degree in English Literature. She believes that beauty begins with a good skin care regimen and is on a mission to eliminate all toxins from her routine. She helps readers select products and ingredients specific to their skin type and gives out tips to keep their skin healthy in a natural way. When Ramona is not working or experimenting with a new skin care product or ingredient, her books and a passion for music, good food, and traveling keep her busy.