10 Best Hair Gels Of 2023 Available In India
Try out different hair looks with long-lasting holds with these hair care essentials.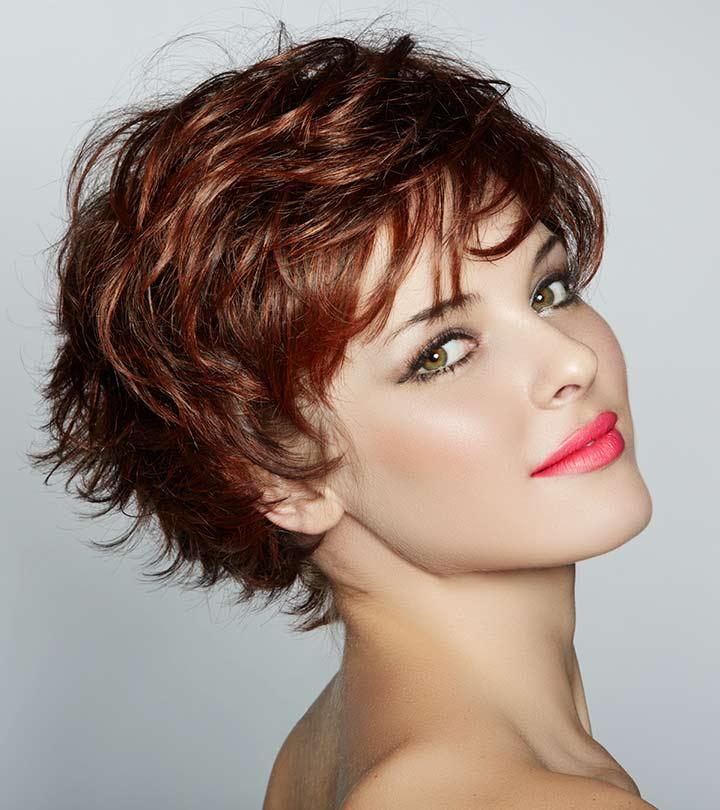 Hair gels are a styling essential for anyone who loves experimenting with looks. From adding volume to defining curls and taming flyaways, this product is extremely versatile when it comes to facilitating different styles and looks. However, using a bad product can make your hair dull and lifeless. Following, I've put together a list of the top 10 hair styling gels available in India.

Top 10 Hair Gels Available In India
Product Description
Garnier Fructis Style's Pure Clean Styling Gel is one of the best products for styling. 98% of its ingredients are naturally derived, giving your hair some clean hold that is free of dyes, silicones, and parabens. This gel controls frizz and provides your hair with extra strong hold. The product washes out easily and doesn't leave behind as much build up as most hair gels do.
Pros
Great for a wet and slick look.
Does not flake as much as other products
Travel-friendly packaging.
Runny texture that spreads well.
Cons
Fragrance might be too strong for some
Contains alcohol.
Product Description
The Himalaya Men Anti Dandruff Styling Gel is enriched with tea-tree oil and bamboo extracts that keep your hair healthy and amplifies your style. This hair gel is uniquely formulated to improve the hair texture, soothe the scalp, fight dandruff, and reduce itchiness. The bamboo extracts improve your hair quality and offer a strong hold for a better styling experience.
Pros
 Non-sticky
 Fights dandruff and itchiness
 Wet Look
 Spreads easily
 Alcohol-free
 Paraben-free
 Phthalate-free
 Travel-friendly
Cons
None
Product Description
Set Wet Style's Casual Hold gel is meant for everyday use. It holds simple styles, smoothes flyaways, and controls frizz throughout the day. The product promises high gloss, which leaves your hair looking shiny. It also lasts for a long time and suits all hair types.
Pros
Ideal for everyday use.
Suits all hair types.
Smoothes frizz and flyaways.
Makes your hair look shiny.
Cons
Product Description
Although this product, like most styling gels, is marketed for men, it is a styling essential for women with curly or unruly hair. The Taft Looks gel promises freedom from flaking residue and stickiness with a lasting 48-hour hold. It has been specially designed with a high endurance formula that allows you to touch your hair without compromising the hold.
Pros
Thick, viscous texture.
Non-sticky.
Sturdy travel-friendly packaging.
Does not leave flakes or residue.
Strong hold.
Cons
Strong masculine fragrance.
Can cause stiffness.
Product Description
Gatsby's Water Gloss Super Hard Gel is an excellent styling ingredient that binds hair closely together, holding the style for several hours. The product promises a non-sticky formula that adds shine to your hair and is super easy to wash off. Its strong holding power allows for extreme styling with a powerful set.
Pros
Budget-friendly.
Travel-friendly tub packaging.
Strong hold.
Perfect for a wet look.
Cons
Not ideal for dry hair.
Does get sticky.
The ARATA Hair Gel is packed with the goodness of natural ingredients that provide up to 12 hours of salon-like hold. It contains vitamin E, organic flaxseed, and other essential nutrients that nourish and soften your hair. This hair gel boosts hair growth and is suitable for all hair types.
Pros
All-natural
long-lasting
Sulfate-free
Paraben-free
Dye-free
SLS-free
No harmful chemicals
Non-flaking
Rinses easily
Vegan
Suitable for daily use
Cons
None 
Product Description
This hair gel from Enliven is budget friendly and works extremely well for defining curls and controlling frizz. The product has a strong and long-lasting hold that will keep your hair tame for hours.
Pros
Free of sulfates, silicones, mineral oils, paraffin, and alcohol.
Holds curls.
Prevents frizz.
Works well for scrunching.
Cons
Sticky during application.
Product Description
The L'Oreal Paris Studio Line FIX & STYLE Hair Gel is enriched with pro-B5 and other vitamins that make your hair strong and naturally shiny. This hair gel strengthens your hair, provides a long-lasting hold, and shapes it for a neat look. In addition, the gel offers you the flexibility of customizing your hairstyle and is easy to use.
Pros
 Non-sticky
 Provides a very strong hold
 Travel-friendly
 Glides smoothly
 Easy to rinse off
Cons
None
Product Description
The Super Smelly Hemp Hold Natural Hair Gel is formulated to protect your hair against free radicals, dandruff, and damage. This hair gel prevents premature hair graying, reduces hair fall, and stimulates hair growth. Aloe vera and rosemary infused in gel prevent dandruff and itching, while hemp oil boosts blood circulation. In addition, the presence of flaxseed oil adds shine to the hair, and grapeseed oil retains moisture in the roots for nourished hair. Moreover, you can use this on both dry and wet hair for a matte or wet look.
Pros
 Paraben-free
 Sulfate-free
 Formaldehyde-free
 Petrolatum-free
 MadeSafe certified
 Suitable for all skin types
 Cruelty-free
 Vegan
Cons
Product Description
For those who love the wet look, this is the perfect hair gel. Set Wet Style's Cool Gel is perfect for the days when you want to slick your hair back and let it be. It gives your hair just the right amount of hold to be restyled through the course of the day without getting messy.
Pros
Doesn't get crunchy.
Prevents frizz.
Defines curls.
Travel-friendly packaging.
Budget-friendly.
Cons
May not suit oily hair types.
*Subject to Availability
Now that you are aware of the best hair gels available, it also is important to know what to consider before buying one.
What To Consider When Buying A Hair Gel
The best part about hair gels is that they can be used on any hair type, be it oily, dry, or normal. However, the texture of your hair is to be kept in mind before buying a hair gel. If you have thick hair, opt for a gel that provides a firm hold. For thin hair, a light hold gel will work best. For hair with medium thickness, a medium hold gel will do the job.
Hair gel containing high amounts of alcohol is not recommended. However, a small quantity does not cause harm. Hair gels with large amounts of alcohol can disturb your hair's natural pH by stripping off the natural oils. This can cause your hair to go rough and dry, and cause issues like itchiness, dandruff, and hair fall. It is recommended to opt for a gel made with quality ingredients and one that is clinically approved.
Any product that is clinically tested or dermatologically approved is safe to buy.
Hair gels are not so expensive. You can easily find any suitable hair gel for yourself within your budget. However, avoid cheap brands as they can take a toll over your hair health.
If you love styling your hair, this list of products is the perfect guide to what you should buy next. Have you used any of these hair gel brands? Tell us about your experience in the comments section below.
Frequently Asked Questions
Are there any hair gels available in India that offer added benefits, such as shine enhancement or frizz control?
Yes. The Set Wet Style Casual Hold Gel promotes frizz control and tames flyaways, while the L'Oreal Paris Studio Line FIX & STYLE Hair Gel imparts shine and smoothness to the hair
Are there hair gels in India specifically formulated for different hair types, such as curly, wavy, or straight hair?
Yes. The ARATA Hair Gel is specifically formulated for curly and wavy hair types but works for even straight hair, while the Set Wet Style Cool Hold Gel works for all hair types.
Are there any hair gels available in India that offer a lightweight and natural-looking hold, without weighing down the hair?
Yes. The Set Wet Style Casual Hold Gel offers a lightweight and natural-looking hold, without weighing down the hair. It helps tame flyways and adds shine to the hair.
Can I find hair gels in India with a pleasant fragrance or fragrance-free options for those with sensitivities?
Yes. The Set Wet Style Cool Hold Gel and ARATA Hair Gel are unscented while the Super Smelly Hemp Hold and Style Natural Hair Gel has a natural and pleasant fragrance.
Are there hair gels in India suitable for individuals with sensitive scalps or allergies, without causing irritation or discomfort?
Yes, The Himalaya Men Anti Dandruff Styling Gel reduces dandruff and the discomfort associated with it while being scalp-soothing and anti-irritant.
Recommended Articles