15 Latest Boat Neck Blouse Designs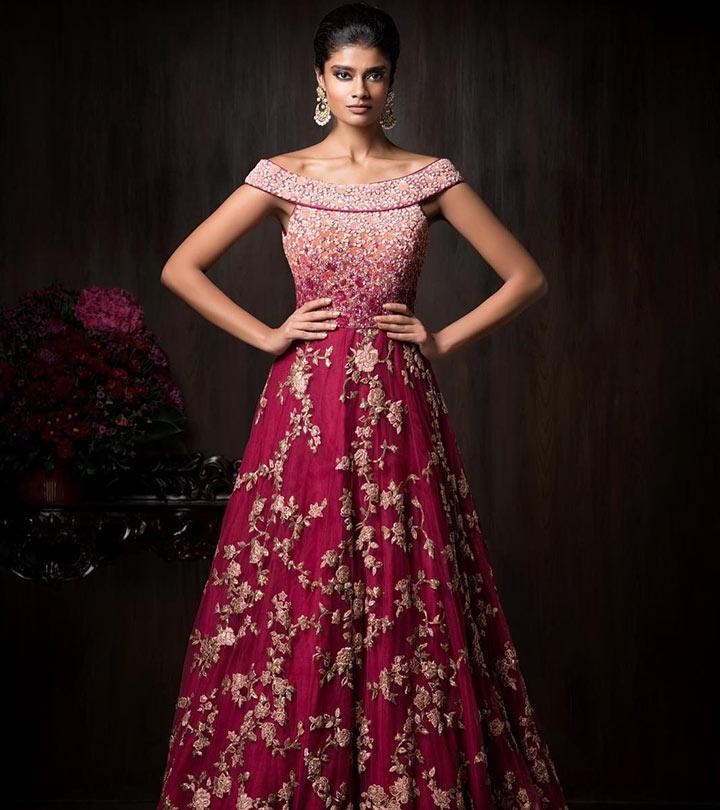 The humble saree has undergone several innovations in terms of draping and the design itself. However, one thing seems to be intact, the love for the six-yard beauty. We are finding more ways, reasons, and means to wrap ourselves in this timeless piece of clothing. And, lucky for us, the industry too seems to be catching up with the ethnic wear game while matching global trends in terms of style and appeal. Not only sarees, even blouses have seen a transformation from being a simple piece of cloth to cover the front portion to the sleeveless, backless and strapless variety. The beauty of a blouse is in its styling.
So, as I take a closer peek into what's trending in the blouse mania, I hit a frame that urged me to hang on and dig deeper. That's when I stumbled upon something called the 'boat neck blouses,' which apparently I learned, is a big deal in the segment. Yes, you guessed it right, we are going to talk about this today and present to you a catalog you can't take your eyes off. Ready? Good, let's go!
15 Latest Boat Neck Blouse Designs 
1. Sleeveless Boat Neck Design For A Tulle/Net Saree
Modern meets tradition meets sophistication meets elegance. A blouse and saree combination that works for a daytime event just as well as it does for an evening soiree. You could go with a wider boat or replicate this along with the embroidery. Go with a raw silk blouse for a tulle or a net saree, so the overall silhouette is opaque and well-balanced without being too transparent.
2. Boat Neck Design With Gold Embroidery
I could not take my eyes off this when I first looked at it. So, I get it if that's the case with you too. A blouse like this can be used with more than one saree and gives you a different profile to work with, each time. This black boat neck blouse with heavy golden embroidery can be your go-to for either a plain silk, cotton, jute sarees, etc. or heavy pattu sarees. We all have a plain black blouse, but now let's ditch that for a second and get your hands on this one, will you?
3. Boat Neck Blouse With Mirror Work
Mirror work is evergreen and will probably never go out of fashion, but remember you need to treat it differently to match the current trend. Elevate your plain black net or chiffon saree with this mirror work boat neck blouse, almost instantly and with minimal or no accessories. Choose any contrast color that will pop out further. And, you can use this blouse with more than one saree.
4. Golden Colored Blouse With Boat Neck
A simple golden blouse is something every girl needs in her saree wardrobe. It sure comes to the rescue when you get last minute invitations. But, if you do not want to spend too much on getting it embroidered, add little design elements like a boat neck and pigeon hole for the bodice of the blouse, it makes for a stylish yet simple blouse.
5. Boat Neck Blouse With Patch Work Pattern
Patch work is one design technique that's become a rage in blouse designing. That's exact;y why we do not use the blouse material that comes with the saree anymore or not entirely at least. This beige and pink colored blouse is a classic case to prove that. The boat neck compliments this design technique, and all it takes is a simple embroidery to give  the plain pattu saree a lift. Keep it as simple as you want, the boat neck will take care of the style element.
6. Full Sleeves Blouse With A Boat Neck
Full sleeves and boat neck for the bodice, deep pot neck for the back without any heavy work or embroidery are enough to make you look stylish and sophisticated. Anything else you do on top of this will only make it better. You could go with thread work like this one, but if your saree comes with an embroidered blouse your life's twice as easy.
[ Look At: 30 Latest Blouse Back Neck Designs – 2017 ]
7. Illusion Boat Neckline With A Sweetheart Neckline
Two things in one – CANNOT get better than this. A plain blouse with sweetheart neckline covered with sheer fabric with a boat neck design pattern spruces up even your most simple sarees. This design goes perfectly with party wear and net sarees, but again there are no hard and fast rules.
8. Mirror Embellished Deep Boat Neck Blouse
Pick a contrast color for your lehenga or saree, and go with mirror embellishments like this one for the bodice to pop out. Let the mirror border continue to the back of your neck and open out with a broad neck. The deeper, the better!
9. Patch Work Blouse With Boat Neck Pattern For Half-Saree
No lehenga can replace the humble half saree because it's just as graceful without all the fuss. But, again you want to make that interesting too right? A balloon sleeves blouse with patchwork design and a wide boat neck call for no accessories for the neck, but anything you decide to add is a bonus.
10. Boat Neck For Sheer/Transparent Fabric
The easiest way to spruce up your net/sheer blouse fabric is to go with a boat neck. Get it embroidered and play with the sleeve length as you please; it can be anything from sleeves, cape to quarter sleeves, etc. as per your taste.
11. Boat Neck Design For A Banaras Blouse
Heavily printed banaras blouse with an equally heavy pattu saree, who would have thought? Why not? As long as you can pull it off. You need no embroidery because just the boat neck adds definition to your overall outfit and keeps it classy.
12. High Boat Neck Blouse For Silk Saree
While wide boat necks are stylish, the old school ones with a slightly high and narrow neck are equally stylish too. Afterall, all our retro trends are coming back, with a bang! This is one of my favorite neck designs, simple, quick and easy way to stand out.
[ Look At: 50 Trendy Silk Saree Blouse Designs Catalogue ]
13. Cold Shoulder Boat Neck Blouse, With A Zip
Off-shoulders and cold shoulders are a rage, and they are just about everywhere, from sarees to lehengas, T-shirts, dresses, etc. So, here's yet another interesting design pattern for you. Boat neck in the front with cold shoulders for the sleeves and a zip at the back is anything but common. You could use this for a lehenga or a long skirt for a contemporary look.
14. Embroidered Boat Neck Design For Salwar/Chudidar
Of course, a boat neck is an ideal option to go with your everyday essential or the easiest go-to ethnic attire for most Indian Women. This boat neck goes with everything from regular kurtas to anarkalis and floor length dresses. An embroidered design that trickles down to the hemline makes for a great silhouette. You can thicken the embroidery as you go down or at the bodice depending on the fabric, color, and preference.
15. Boat Neck With Illusion Cape Sleeves For A Lehenga
The number of things you can do with your lehenga blouses is unending. There's just so much you can with just the boat neck design pattern. Unlike your regular sleeveless, off-shoulder, quarter or full sleeves blouse, try the illusion/cape look with simple silver accents, thin silver border that traces the hemline/center slits and embroidery that blends naturally with the light/airy fabric.
My list of the best boat neck blouse designs ends here. I had a vague idea about the boat neck. But little did I know the potential of this one design and how much I could do with this, until very recently. Hence, the attempt to pick designs from the best of the lot. Hope this helped. Do you have anything else in mind that we missed? Also, which one do you like the most? Let us know by dropping in a text in the comments section below. We will see you soon with another interesting post!
Recommended Articles
The following two tabs change content below.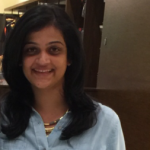 After working in Marketing and Business Development for a few years, Pratima Ati jumped ship to pursue two things she loved – fashion and writing. She's now a full-time Fashion & Lifestyle writer and has never looked back ever since. She sleeps early, reads often, and when she can't, she finally gives a closure to all the characters living in her drafts. Sometimes, they pass off as poetry too! That, and her training in Indian classical music and playing (learning) the veena keep her sane, civil, and bearable.